The Lyric Feature Friday 24 May 2013
The Lyric Feature is RTÉ lyric fm's weekly documentary and music feature programme. Programmes are produced in house by RTÉ lyric fm staff or in collaboration with independent production companies. Subject matter varies from week to week but most of the programmes aim to provide insight into music and music making.
Ways to listen online:
Listen via the RTÉ Player calendar on the top right of this page
or Listen to a selection of programmes on our Soundcloud player at the bottom of this page
or Click on the listen button below for the most recent episode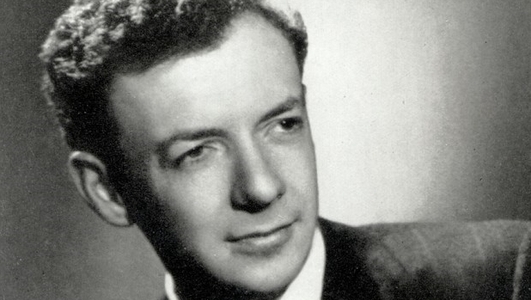 Benjamin Britten Part 1
In celebration of the centenary of the birth of composer and performer Benjamin Britten, musicians and others who knew and worked with recall their experiences, in conversation with Jon Tolansky. He also meets artists who are performing Britten's works in this anniversary year. Contributors include singers Ian Bostridge, Simon Keenlyside, John Shirley-Quirk and the late Dietrich Fischer-Dieskau, conductors Stuart Bedford and Bernard Keeffe, pianist Graham Johnson and former members of the London Symphony and English Chamber Orchestras.