The Lyric Concert with Paul Herriott Friday 31 January 2020
Friday July 10th - 2018 West Cork Chamber Music Festival
Paul Herriott visits Bantry House for another fine concert from the West Cork Chamber Music Festival archive.
Kodaly: Duo Sonata
Mairéad Hickey (violin)
Ella van Poucke (cello)
Grazyna Bacewicz: Quartet 4
Dudok Quartet
Beethoven: Quartet in F major Op.59/1 'Razumovsky 1
Quatuor Danel
(First broadcast Friday, June 29th, 2018)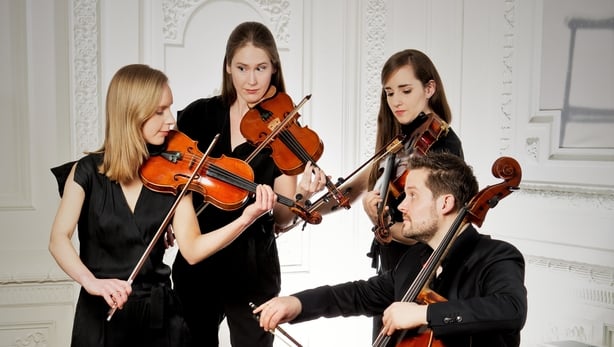 ---
Friday July 17th - Jean De Royer conducts Prokofiev, Sibelius and John Kinsella's Symphony No. 11
Paul Herriott presents a concert recorded in the National Concert Hall, Dublin last November featuring the world premiere of Irish composer John Kinsella's 11th symphony. Kinsella continues his life-long love for the evocative soundworld of Sibelius in his work and the concert also features Sibelius' 3rd symphony. Pianist Vadym Kholodenko joins the RTÉ National Symphony Orchestra and conductor Jean Deroyer for a performance of Prokofiev's 3rd piano concerto.
John Kinsella: Symphony No. 11
Prokofiev: Piano Concerto No. 3
Sibelius: Symphony No. 3 '
RTÉ National Symphony Orchestra
Jean Deroyer (conductor)
Vadym Kholodenko (piano)
(First broadcast Friday 29th November, 2019)