The Lyric Concert with Paul Herriott Friday 14 June 2019
Friday February 21st - Mihhail Gerts conducts Wagner and Bruckner
Paul Herriott presents a concert live from the National Concert Hall, and in a change of artist with the Estonian conductor, Mihhail Gerts, conducting the RTÉ National Symphony Orchestra. Tonight, they perform Prelude to Act 1 and the Good Friday music from Wagner's Parsifal, and Bruckner's Seventh Symphony.
Wagner: Parsifal Vorspiel und Karfreitagszauber (Prelude and Good Friday music)
Bruckner: Symphony No. 7
RTÉ National Symphony Orchestra
Mihhail Gerts (conductor)
---
Friday February 28th - RTÉ Concert Orchestra present a Russian Night
There's high drama when the RTÉ Concert Orchestra heads east for a night of amazing Russian music. Join Paul Herriott for a concert recorded at the National Concert Hall in January, for a programme that includes Prokofiev's Romeo and Juliet (also source of the theme to The Apprentice) and his Lieutenant Kije Suite. And to start, Glinka's irresistible Ruslan and Ludmila overture. Hotshot conductor Francesco Cilluffo is with the orchestra for the first time.
RTÉ Concert Orchestra
Francesco Cilluffo (conductor)
Glinka: Ruslan and Ludmila Overture
Prokofiev: Lieutenant Kije Suite
Prokofiev: Romeo and Juliet (excerpts).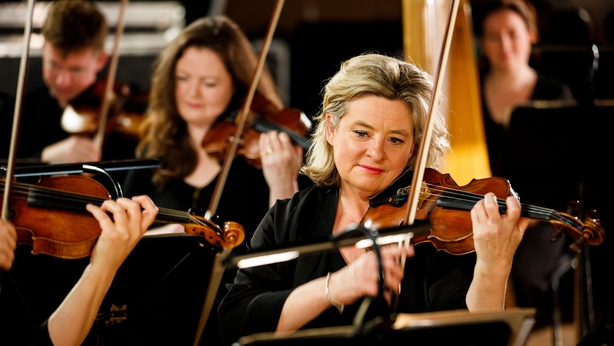 ---
Friday March 6th - Michail Jurowski conducts a fairy-tale programme of Gubaidulina and Prokofiev, plus Rachmaninov's Second Piano Concerto with Daniel Kharitonov
Paul Herriott introduces an all-Russian evening as the RTÉ National Symphony Orchestra, joined by conductor Michail Jurowski and rising-star pianist Daniel Kharitonov (photo by Jieun), celebrates the music of their homeland. Tonight we hear Sofia Gubaidulina's Fairytale Poem, the tale of a piece of chalk that dreams of drawing gardens, castles and the sea only to find, as it realises its ambition, that it has been all but worn away on scribbling mere words and numbers. Rachmaninov's Second Piano Concerto was immortalized in David Lean's Brief Encounter, and tonight we're reminded of its unforgettable achingly beautiful and romantic themes. And bringing things to a close, a suite from Prokofiev's magical ballet score to Cinderella, brimming with drama, pantomime-like grotesquery and tear-inducing romance.
RTÉ National Symphony Orchestra
Mikhail Jurowski (conductor)
Daniel Kharitonov (piano)
Gubaidulina: Fairy-tale Poem
Rachmaninov: Piano Concerto No. 2
Prokofiev: Selections from Cinderella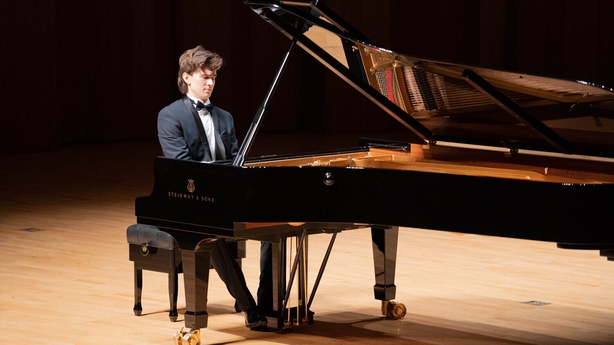 ---
Hear the entire 2019/2020 RTÉ National Symphony Orchestra Season live on The Lyric Concert
Starting this September, you can hear Paul Herriott live every Friday night from the National Concert Hall, Dublin. The season sees 43 performances between September 2019 and May 2020 at the National Concert Hall and marks the first with the orchestra's new Chief Conductor, the Spanish conductor Jaime Martín.
Alongside six concerts with the orchestra's Chief Conductor Jaime Martín and four concerts with Principal Guest Conductor Nathalie Stutzmann are appearances by international artists including Leonard Slatkin (two performances), Maxim Vengerov, Julia Bullock, Viktoria Mullova, Robert Trevino, Diego Matheuz, JoAnn Falletta, Anja Bihlmaier, Mikhail Jurowski, Christian Reif, David Brophy (two performances), Brian Byrne, Mary Black, Rita Connolly, Anna Devin, Fiachra Garvey, Ailish Tynan and Gavan Ring. Read the full programme below.