The Lyric Concert with Paul Herriott Friday 30 August 2013
Every Friday during the RTÉ National Symphony Orchestra 2017/18 Season, we broadcast live from the National Concert Hall, Dublin. Click below to view the season brochure.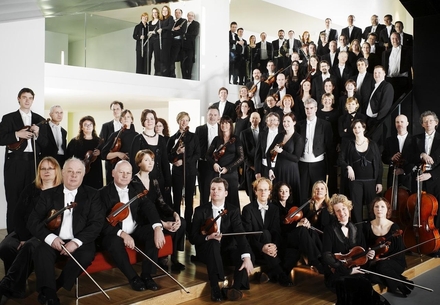 The Friday Concert with Paul Herriott
A stage natural, with a glorious voice and tremendous expressive power, Danielle de Niese performs a programme that draws from musical theatre as well as the classical repertoire.
Watch Again: Friday May 18th, 7.30pm
Paul Herriott presents a concert live from the National Concert Hall, Dublin. Nathalia Milstein, winner of the 2015 Dublin International Piano Competition, joins the RTÉ National Symphony Orchestra for a performance of Mozart's 23rd Piano Concerto. Conductor John Storgards leads the orchestra in Mahler's Sixth Symphony.
Mozart: Piano Concerto No. 23 in A major, K488
Mahler: Symphony No.6, A minor Tragic
RTÉ National Symphony Orchestra
John Storgards (conductor)
Nathalia Milstein (piano)
---
Friday May 25th, 7.30pm
Paul Herriott presents a concert live from the National Concert Hall, Dublin. Broadcast live throughout Europe,
the season finale ends on a spectacular note with Principal Guest conductor Natalie Stutzmann (pictured) leading the RTÉ National Symphony Orchestra, RTÉ Philharmonic Choir and four sensational vocal talents in Brahms's beautiful song of lamentation Nänie and Beethoven's monumental Ninth Symphony with its salute to joy - both works featuring texts by Friedrich Schiller.
Brahms Nänie, Op.82 / 14'
Beethoven Symphony No.9 in D minor (Choral), Op 125 / 65'
RTÉ National Symphony Orchestra
Nathalie Stutzmann (conductor)
RTÉ Philharmonic Choir
Choir Master: Mark Hindley
Ekatarina Siurina (soprano)
Lidija Jovanovic (alto)
Julien Behr - replacing Gijs van der Linden (tenor)
Leon Kosavic (baritone/bass)