Tales from the Opera Sunday 29 September 2013
Tales from the Opera - La Cenerentola
Gioachino Rossini was a man who loved women, particularly mezzo sopranos. And one of his finest vehicles for that voice is La Cenerentola on Tales from the Opera this week.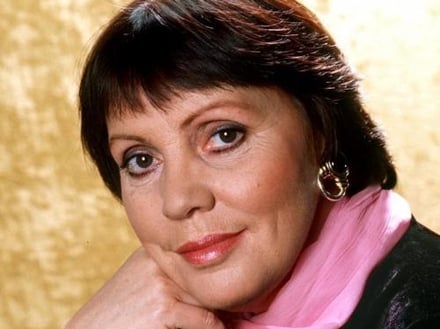 Sunday December 29th
"Why waltz with a guy for ten rounds if you can knock him out in one?" If Rocky Marciano had heard Die Fledermaus, he might have danced a little longer. This week's Tales from the Opera visits Vienna for Johann Strauss II's sparkling operetta.
(Recording Details: Philips Classics/464 031-2 with Edita Gruberova, Kiri Te Kanawa, Richard Leech, Wolfgang Brendel, Brigitte Fassbaender (pictured), Wiener Staatsopernchor/ Wiener Philharmoniker/ André Previn)
Sunday January 5th (New Series)
It is the music we all share, from simple airs to the grandeur of opera, sacred chant to the sturdy chorus. Song is the art that touches every aspect of our lives. In A World of Song, Liz Nolan celebrates the wealth of Western vocal music.