Sound Out Sunday 13 October 2019
Sunday May 24th
On tonight's Sound Out we visit an album of 'delicate soundworlds', contemporary works composed for soprano Juliet Fraser that explore the intimacy and physicality of the human voice, and a new Schubert album from mezzo-soprano Sharon Carty. We'll explore a new album of Richard Rodney Bennett orchestral works with John Wilson and the BBC Scottish Symphony Orchestra, as pianist Michael McHale takes centre stage performing his Piano Concerto.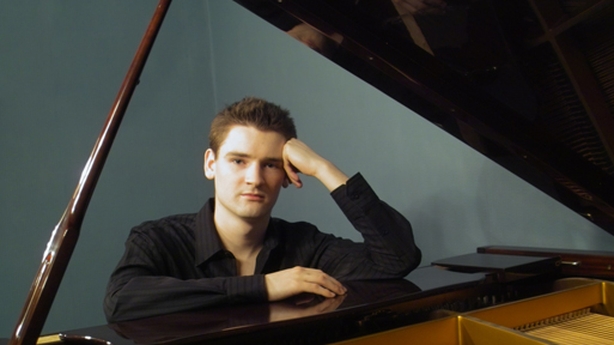 ---
Sunday May 31st
We've a contemporary choral concert tonight from Chamber Choir Ireland conducted by Paul Hillier that features works by three titans of 20th/21st century composition, Arvo Part, David Lang and Louis Andriessen. Combining ancient and contemporary texts, the programme includes Part's The Deer's Cry, songs from love, fail by Lang and Andriessen's multi-lingual work Flora Tristan.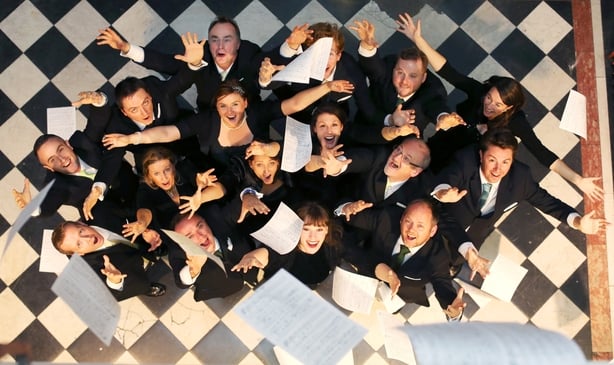 ---
---
Listen - Sound Out on Spotify
You can now hear our playlists each week on Spotify, and where possible we'll include all the music featured on the programme.
---
Watch - RTÉ Concert Orchestra perform Gerald Barry and Julia Wolfe with Bang on a Can
The RTÉ Concert Orchestra conducted by Ilan Volkov performs Gerald Barry's Viola Concerto with the violist for whom it was written, Lawrence Power. A commission by Britten Sinfonia and RTÉ, it was recorded live at New Music Dublin 2020. We'll also hear Julia Wolfe's Flower Power composed for orchestra and the eclectic Bang on a Can All-Stars, a work inspired by a radical revolutionary moment - the late 1960's - a time when experimental ideas and questions permeated all parts of the political, social, and artistic landscapes.
---
Watch - Cleary, O'Leary and Guðmundsson with the RTÉ National Symphony Orchestra
Watch and listen below to diverse music by Irish and Icelandic composers, performed by the RTÉ National Symphony Orchestra and recorded live in the National Concert Hall at New Music Dublin 2020.
Siobhán Cleary's Hum! is a musical theatre piece for two actors and string orchestra, a work of humour, conflict and tragedy with the RTÉ National Symphony Orchestra conducted by Ryan McAdams acting as greek chorus. They're all joined by the Ligeti Quartet for the world premiere of Jane O'Leary's Triptych in which four solo instruments act as a unit, layered with the incredibly soft sounds of the orchestra. And we'll hear Hugi Guðmundsson Box, a concerto for accordion, symphony orchestra and barrel organ performed with soloist Andreas Borregaard and conducted by Daniel Bjarnsson.
---