Opera Night Saturday 21 December 2019
The Metropolitan Opera New York Saturday Matinee Broadcasts 2019-20 Season
Launched in 1931, the Met's Saturday matinee broadcasts are the longest-running continuous classical radio series in American broadcast history. The 2019-2020 season marks the 89th year of live Saturday broadcasts and will again be heard over the Toll Brothers–Metropolitan Opera International Radio Network. You can hear the 2019/20 Season on Opera Night every Saturday from 7pm and for details of the season, view their schedule here.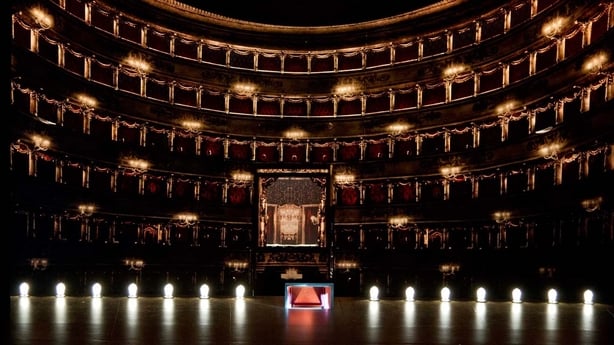 ---
Watch Again - Irish National Opera presents La Cenerentola by Rossini
Tonight's Opera Night features Rossini's effervescent take on the Cinderella story, with Irish mezzo-soprano Tara Erraught in the title role and tenor Andrew Owens as her Prince Charming. Fergus Sheil conducts the lively action, which also features bass Graeme Danby as the bumbling Don Magnifico, bass-baritone David Ostrek as the benevolent Alidoro, and baritone Riccardo Novaro as the wily servant Dandini.
---
Saturday February 1st - The Metropolitan Opera New York Presents Gershwin's Porgy and Bess
One of America's favourite operas returns to the Met for the first time in nearly 30 years. James Robinson's stylish production transports audiences to Catfish Row on the Charleston waterfront, vibrant with the music, dancing, emotion, and heartbreak of its inhabitants. David Robertson conducts a dynamic cast, featuring the sympathetic duo of Eric Owens and Angel Blue in the title roles and an all-star ensemble that includes Golda Schultz, Latonia Moore, Denyce Graves, Frederick Ballentine, Alfred Walker, and Donovan Singletar. (Eric Owens and Angel Blue in Porgy and Bess - Photo Paola Kudacki, Met Opera)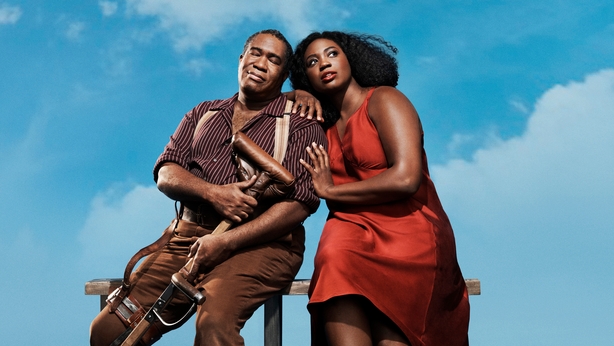 ---
Saturday February 8th - The Metropolitan Opera New York presents Berlioz's La Damnation de Faust
Berlioz's compelling take on the Faust legend returns for the first time in a decade, with an ideal lineup of stars. High-flying tenor Michael Spyres sings the doomed and besotted Faust, opposite dazzling mezzo-soprano Elina Garanca as the forsaken Marguerite and bass Ildar Abdrazakov as the malevolent Méphistophélès. Edward Gardner conducts the Metropolitan Opera Orchestra and Chorus.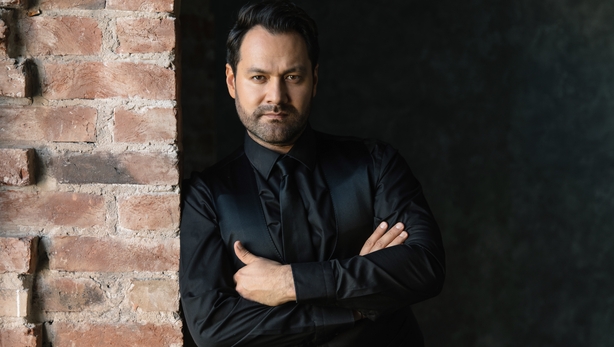 ---
Saturday February 15th - The Metropolitan Opera New York presents Massenet's Manon
Exhilarating soprano Lisette Oropesa stars as the irresistible title character, the tragic beauty who yearns for the finer things in life, in Laurent Pelly's revealing production. Tenor Michael Fabiano is the besotted Chevalier des Grieux, whose desperate love for Manon proves their undoing. Maurizio Benini conducts Massenet's sensual score.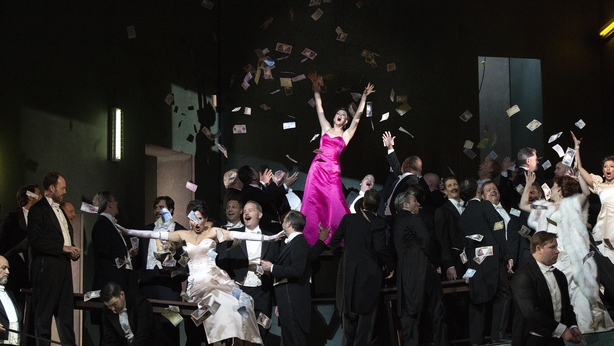 ---
Saturday February 22nd - The Metropolitan Opera New York presents Mozart's The Marriage of Figaro
Outstanding sopranos Anita Hartig and Hanna-Elisabeth Müller, mezzo-soprano Marianne Crebassa, baritone Mariusz Kwiecien and bass-baritone Adam Plachetka—come together for Mozart's scintillating class comedy. Cornelius Meister conducts Richard Eyre's fast-paced production.