Opera Night Saturday 25 May 2013
Opera Night - Rinaldo
Continuing his exploration of the recordings of early and Baroque operas by Belgian conductor René Jacobs, tonight Bernard Clarke presents Handel's Rinaldo.
Coming up on Saturday 1st June 2013
In advance of their production of La Traviata in the Gaiety next week, Bernard Clarke presents a recording of Lyric Opera's production of The Marriage of Figaro, recorded in January this year. Cast includes John Molloy as Figaro, Claudia Boyle as Susanna, Sharon Carty as Cherubino and Miriam Murphy as Marcellina.
Saturday 23rd June - Verdi's La Traviata
Tonight's opera comes from the Opera Bastille in Paris. Soprano Marina Rebeka plays the tragic heroine, Violetta, and tenor Charles Castronovo sings the role of Alfredo, Violetta's hapless lover. Baritone Placido Domingo is Alfredo's father, Germont, who destroys their love. Dan Ettinger conducts the Paris National Opera Orchestra and Chorus. (Marina Rebeka - photo by Janis Deinats)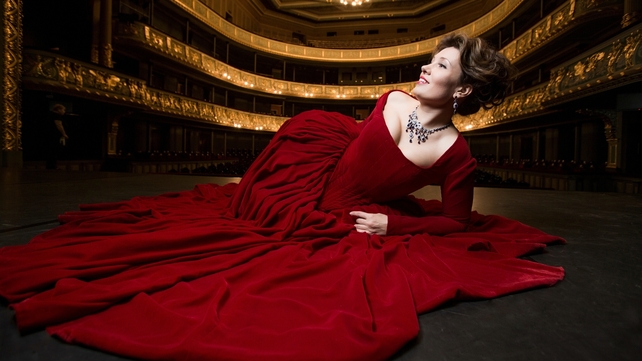 ---
Saturday June 30th - Puccini's La Boheme from Teatro Comunale, Bologna
The world's most popular opera this evening from Bologna, Italy. Mariangela Sicilia sings the role of the fragile Mimì, with Francesco Demuro is poet Rodolfo. Michaele Mariotti conducts the Teatro Communale Orchestra and Chorus. (Mariangela Sicilia and Francesco Demuro in La Boheme © RoccoCasaluci)