Travel the world with Classical Daytime!
Tune in each day for '5 of a kind' at 12 noon on Niall Carroll's Classical Daytime.



---
---
A Christmas Postcard is made with the support of the Broadcasting Authority of Ireland from the television license fee. Click here for Programme Credits.

---
The dramatisations were recorded on location at Kilcrea Abbey, County Cork.

Let us take you with us, on our travels to the Worlds best concert Halls. Featuring the Worlds top Classical performers.


The Metropolitan Opera, now in its 129th season, is a vibrant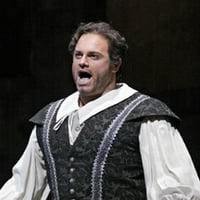 home for the most creative and talented artists, including singers, conductors, composers, orchestra musicians, stage directors, designers, visual artists, choreographers, and dancers from around the world. Known as the venue for the world's greatest voices, the Met has been under the musical direction of James Levine since 1976. Maestro Levine is credited with having created one of opera's finest orchestras and choruses.

Sydney Opera House
In giving the world one of the 20th century's greatest buildings, Jørn Utzon changed the creative and cultural landscape of Australia forever. Sydney Opera House is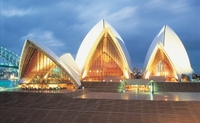 committed to continuing the legacy of Utzon's creative genius by creating, producing and presenting the most acclaimed, imaginative and engaging performing arts experiences from Australia and around the world; onsite, offsite and online. As the creative and cultural flagship of Australia, Sydney Opera House is the place where imagination takes you.
Sydney Opera House staged 1,677 performances in the 2008/09 financial year to a total audience of 1,241,763. It attracts more than 8.2 million visitors a year and contributes more than $1 billion to the Australian economy through tourism, hospitality, travel and other activity and supports more than 12,000 jobs. Sydney Opera House programs 44% of all performances.