Movies and Musicals Saturday 30 November 2013
Saturday 10th Dec
This week we celebrate the 100th Birthday of American actor Kirk Douglas born on the 9th of Dec 1916. During a sixty-year acting career, the dimpled chin actor has appeared in over 90 movies, and in 1960 helped end the Hollywood Blacklist as portrayed more recently in the film Trumbo. He is among the last surviving stars from the Golden Age of Hollywood. Aedín includes music from three of Kirk Douglas's hit films, The Bad and the Beautiful, Lust for Life and Spartacus. Plus hit songs from Into the Woods, Fiddler on the Roof, Avenue Q and Gigi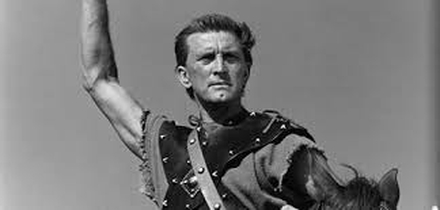 Movies and Musicals
Classic scores this afternoon from Citizen Kane, Wuthering Heights and The Bride of Frankenstein. Aedín also takes us to Oz in the company of Judy Garland in The Wizard of Oz.
Movie News 30th November
This week we kick off the award announcements, talk film durations and see what prop has sold big in auction. All on the movie news.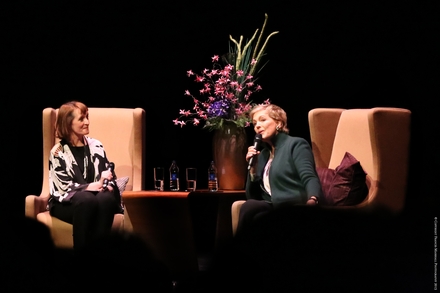 Aedín conducted a public interview with Dame Julie Andrews at the Bord Gais Energy Theatre as part of the Jameson Dublin International Film Festival (March 2015)
Photo credit: Frances Marshall
---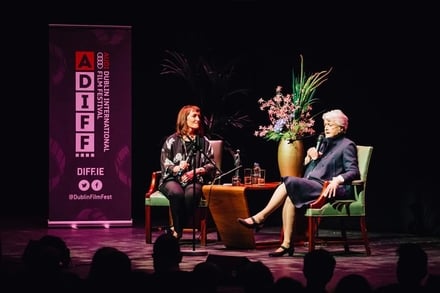 Aedín conducted a public interview with Angela Lansbury as part of the Audi Dublin International Film Festival at the Bord Gais Energy Theatre (Feb 21st 2016)
Photo credit Simon Lazewski Foto Farm