Movies and Musicals Saturday 26 October 2013
Movies and Musicals
Celebrating the 2013 Wexford Festival Opera, Movies and Musicals is live from the lyric shop on main street Wexfrod with guest presenter Rick O'Shea at the helm.
Saturday September 30th
This afternoon, a triple play from the pen of Leonard Bernstein from West Side Story, On the Town and On the Waterfront. Two classic scores by Franz Waxman, Sunset Boulevard and Hitchcock's Rear Window. We'll try some toot sweets in Chitty Chitty Bang Bang and we'll have a Jolly Holiday with Mary Poppins.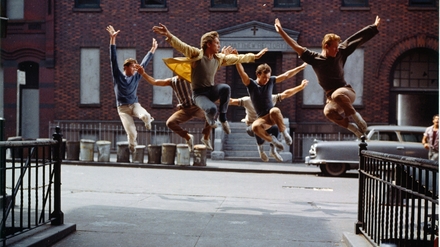 ---
Listen Again - Interview Archive
You can listen again here to Aedín's interviews with Dame Julie Andrews, Dame Angela Lansbery and composer, writer and actor Lin-Manuel Miranda, responsible for the Broadway smash-hit musical Hamilton and the songs of Moana. (Photo c\o Simon Lazewski, Foto Farm)
Click here to visit the archive