Movies and Musicals Saturday 14 September 2013
Saturday 23rd July
The musical 'Hamilton' is the hottest ticket on Broadway at the moment. It's a musical about the life of American Founding Father Alexander Hamilton, with music, lyrics and book by Lin-Manuel Miranda who also plays the title role. Hamilton has revolutionized the Broadway musical with its bracing fusion of hip hop and the musical form winning a Grammy Award for Best Musical Theatre Album, a Pulitzer Prize for Drama and It was nominated for a record-setting 16 Tony Awards,winning eleven. What's all the fuss about? Aedín checks out the Broadway cast recording this afternoon.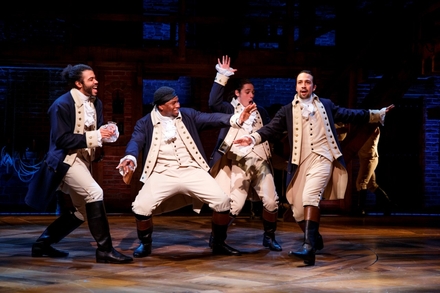 Movie News Sat 14th Sept
This week, what's hot from Toronto, Zemeckis to work on live action again and lots of sequels on the way.