Marty in the Morning Friday 18 October 2013
Marty in the Morning
Join the dawn chorus with Marty for your morning wake-up call with music, travel updates, competitions and news and weather.
Van Morrison - Moondance Revisited
Marty Reccommends
Monday 21st October 2013

Van Morrison
A remastered edition of the 1970 breakthrough album Moondance.
Along with the polished up original Moondance tracks, fans will be treated to unreleased tracks and studio outtakes. (The 2-disc set features one disc/11 tracks of unreleased material, the 5-disc set boasts three whole CDs of new material.)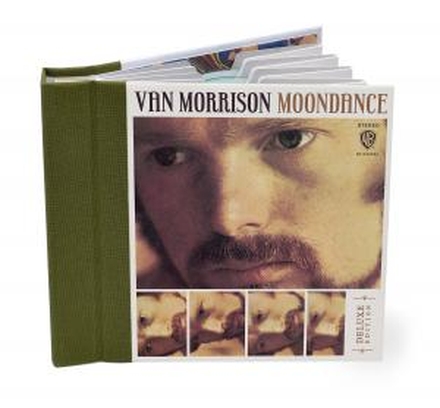 For the truly committed, the complete package also provides a booklet of liner notes from Alan White and a Blu-ray audio disc presented in 5.1 surround sound, all bundled in a "linen-wrapped folio."
Win an unforgettable trip to a performance of Puccini's 'Madame Butterfly' at the Arena di Verona,
Tune in to Marty the Morning all this week to be in with a chance, with Travel Department.
See here for full details.





Join Marty for the opera trip of a lifetime. During this magical holiday, explore the historic towns that hug the coast of Lake Garda and stroll through quaint streets and squares, all set in the tranquil surroundings of blue waters and towering mountains.
---



"Marty Recommends…More" out now!. on Universal Music Ireland.

The wonderful one-disc collection will features 23 classic titles all carefully chosen by Marty Whelan.
Now in its third instalment of "Marty Recommends"…The album follows the hugely successful 2015 release "Marty Recommends" achieving Gold Status and most recently the festive "Marty Recommends…Christmas" edition. The catalyst of which was devised from this daily show with RTÉ Lyric FM "Marty in The Morning". Click here for details and full track listing.
---

Food with Neven Maguire
You can find all of Neven's delicious recipes from the Marty in the Morning Friday programmes going back over the months, by clicking here.
---



An exclusive look behind the scenes with Marty in the Morning. Click here to watch now and stay tuned!
---



Marty Meets Van Morrison in Belfast fo r an exclusive interview. Listen back here to part 1.