Lorcan Murray's Classic Drive Friday 14 February 2020
Lorcan Murray's Classic Drive
The perfect musical soundtrack to your journey home accompanied by news and traffic updates. At 6.10pm, Luke Clancy's daily guide to creativity in the world around us.
Culture File 'Likes': Kristyn Fontanella
Dancer, choreographer and creator of In Limbo, Kristyn Fontanella shares some of her favourite things
The Culture File Weekly 140220: Barry Adamson, Nicola Brown, Marise Gaughan
This week, bass guitarist turned cult movie star, Barry Adamson whose collaborators over the years have ranged from Nick Cave to David Lynch; a sortie down on the sustainable colour farm with eco-artist, Nicola Brown and Marise Gaughan explains why - against all odds - she's got such a very rosy view of Valentine's day.
This week's Drive CD Pick
British pianist Benjamin Grosvenor presents a new recording of two concerto favourites: Chopin's Piano Concertos Nos.1 and 2, released on 21st February 2020 on Decca Classics. Recorded with Elim Chan and the Royal Scottish National Orchestra (RSNO), the record marks Benjamin's fifth album on Decca Classics, following the hugely successful Homages in 2016, and is his first orchestral album since 2012. Lorcan plays a track or two every day this week on Classic Drive.
---
Celebrating Beethoven 250 on Classic Drive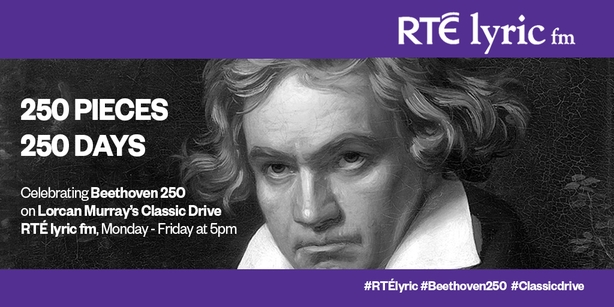 This year marks the 250th anniversary of the birth of Ludwig Van Beethoven. We're joining in the worldwide celebrations by playing 250 Beethoven pieces over 250 days! We begin on Monday 27th January so tune in to Classic Drive every weekday to hear our favourite Beethoven works - and don't forget to send us your suggestions too!
---
Lorcan goes Back to Black at 33rpm | Every Thursday 6:30pm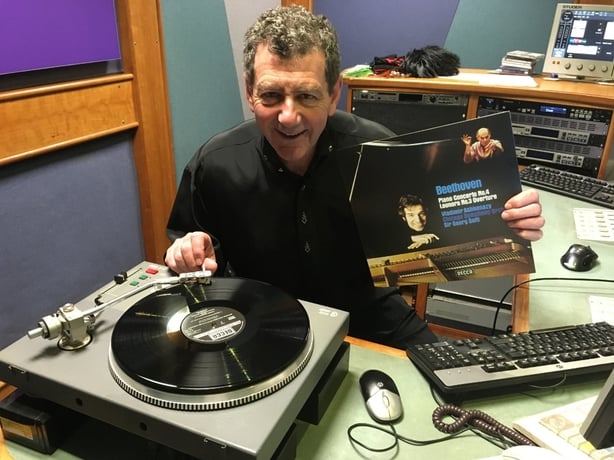 It's common knowledge around the RTÉ lyric fm office that Lorcan Murray just loves his records - he has a huge personal collection at home! So he is delighted to be going back to black at 33rpm, every Thursday at 6.30pm when you can hear some of the best new releases and classic recordings on vinyl. Follow @LyricLorcan on twitter for a sneak peek every week.