Check out some of our recent live broadcasts and studio sessions on The Purple Vespertine
The combined forces of four of Ireland's finest cellists, along with Hugh Buckley's Jazz Quartet makes a formidable musical impact, wowing audiences with a setlist including Bach, Haydn, Bowie, Miles Davis, and Cole Porter. Here them in a special Vespertine session, in which we have a chance to meet the band, and get to hear what makes them twang.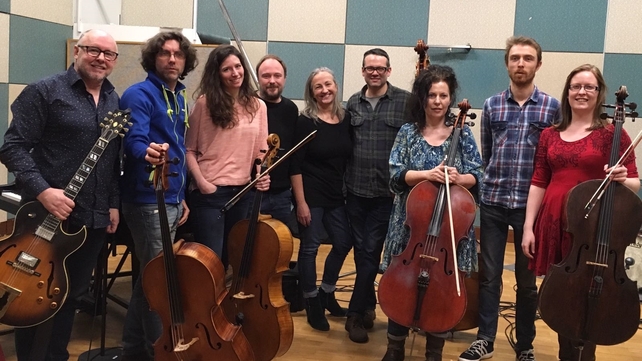 ---
On Friday, March 3rd, Bernard Clarke presented a special late-night concert featuring Crash Ensemble live from the New Music Dublin Festival Club. The concert featured the world premiere of Streets Become Liars by Christopher Mayo, as well as Meredith Monk's Stringsongs and Preamble by Qasim Naqvi.