Paul brings us this year's production of Margherita by Jacopo Foroni in a production recorded in the National Opera House as part of this year's Wexford Festival Opera. Yuriy Yurchuk sings Conte Rodolfo, Matteo d'Apolito is Ser Matteo, Alessandra Volpe sings the title role, Andrew Stenson is Ernesto, Giuliana Gianfaldoni is Giustina, Filippo Fontata is Roberto and Jo Hyun Kim is Gasparo and the Orchestra and Chorus of Wexford Festival Opera is conducted by Timothy Myers. (Alessandra Volpe in title role of 'Margherita' by Foroni. Photo by Clive Barda)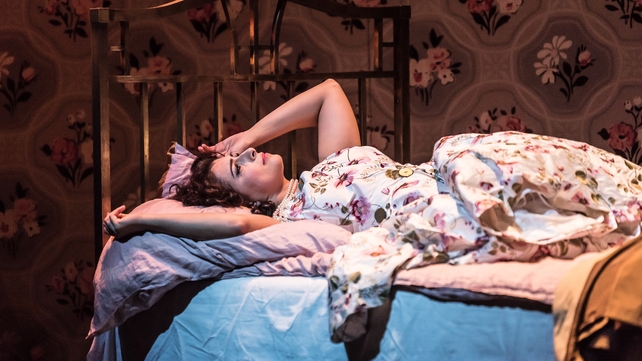 ---
Tonight Paul Herriott brings us Franco Alfano's Risurrezione recorded live at the Wexford Festival Opera 2017. Gerard Scheider is Prince Dimitri, Anne Sophie Duprels is Katiusha, Charles Rice is Simonson, Romina Tomasoni is Governante and Louise Innes is Sofia Ivanovna. Francesco Cilluffo conducts the Wexford Festival Orchestra and Chorus. (Niamh White & Anne Sophie Duprels in Risurrezione by Alfano. Photo by Clive Barda)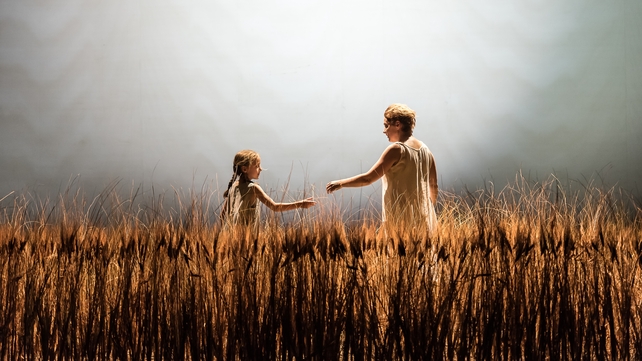 ---
Paul Herriott presents tonight's performance of Cherubini's Medea directed by Fiona Shaw live from the National Opera House, Wexford as part of the Wexford Festival Opera. Norwegian soprano Lise Davidsen sings the title role, Medea, Ruth Iniesta is Glauce, Raffaella Luponacci is Neris, Sergey Romanovsky is Jason and Adam Lau is King Creon. Stephen Barlow conducts the Wexford Festival Chorus and Orchestra. (Lise Davidsen in title role of 'Medea' by Cherubini. Photo by Clive Barda)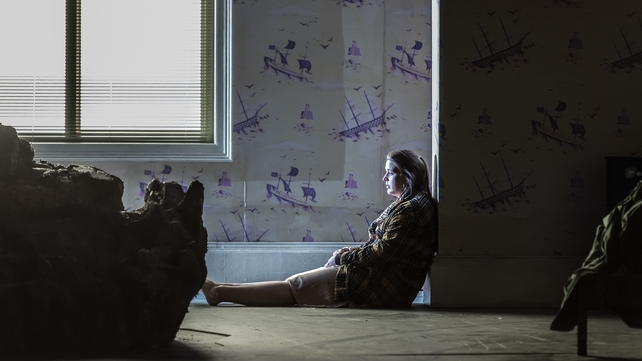 ---
WATCH AGAIN: Robert O'Dwyer's Eithne
Doireann Ní Bhriain introduces Robert O'Dwyer's Eithne live from the National Concert Hall, Dublin, a romantic adaptation of a mysterious ancient Irish legend, as the mortal son of Ireland's High King falls in love with the magical Eithne, daughter of the King of Tír na nÓg.
'Bhí an ceoldráma seo ligthe i ndearmad ar fad go dtí gur tháinig an scór chun cinn ag ceannt i 2002, áit ar cheannaigh Leabharlann Náisiúnta na hÉireann é,' a deir Grúpcheannasaí Gaeilge, Rónan Mac Con Iomaire. 'Is beag a cheap ag an am go gcuirfí a léithid de cheoldráma ar mhór-scála, go hiomlán trí Ghaeilge, ar stáitse arís go brách, ach tá sé iontach anois go mbeidh an deis ag an bpobal Ceolfhoireann Siansa Náisiúnta RTÉ a fheiceáil i mbun a léirithe sa bhfómhar."
Tá ceol Eithne báite i traidisiúin ceoldrámaíochta na hEorpa mar a bhí ag deireadh an naoiú céad déag, le tionchar Dvorák agus Wagner le sonrú sa gceol. Insíonn an ceoldrama scéal banphrionsa Thír na nÓg, agus a haistir ar fud na cruinne ar thóir laoch a thabharfadh ar ais chuici a máthair a bhí curtha faoi gheasa.
A rare example of an opera with the libretto in the Irish language. Eithne stars internationally acclaimed artists soprano Orla Boylan (pictured) as Eithne, baritone Gavan Ring as the High King of Ireland and tenor Robin Tritschler as Ceart, Eithne's lover. The chorus of Opera Theatre Company and the RTÉ National Symphony Orchestra are conducted by Fergus Sheil.