Gloria Sunday 9 June 2013
Gloria, Adieu...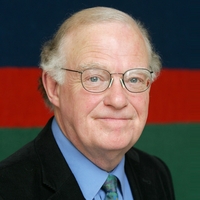 Tim and the Gloria team thank the many listeners for the kind and appreciative messages received when the lyric schedule changed at the end of 2015. Don't worry, Tim looks forward to sharing his musical passions with you in other ways, in the not too distant future.
The Gloria webpage archive remains active and up to 50 past Gloria programmes may be accessed by going to the following page and typing the word Gloria into the Search the Player box: (link to listen back) http://www.rte.ie/radio/utils/radioplayer/rteradioweb.html#!
You may need to enable "pop ups" from RTÉ on your browser
A list of all the music which has been played on Gloria over the years will be made available shortly
Thank You.
Music Played on June 9th
Music Played on June 9th
Track Title: Benedictus
Artist: Cappella Nova – Alan Tavener
Composer: Anon
Record Label: Gaudeamus
Record Number: CDGAU129
Track Title: Blessing And Litany Of Peace
Artist: Cappella Romana – Alexander Lingas
Composer: Anon – Byzantine
Record Label: Cappella Romana
Record Number: CR404
Track Title: Ave Maria + 3 Inst.Works
Artist: Dominique Visse – Capella De La Torre
Composer: Josquin Despres
Record Label: Challenge
Record Number: CC72544
Track Title: From Requiem For Josquin
Artist: The King'S Singers
Composer: Richafort, Jean
Record Label: Signum
Record Number: SIGCD326
Track Title: From Lamentatio Henrici Noel
Artist: The Hilliard Ensemble – Paul Hillier
Composer: Dowland, John
Record Label: Emi
Record Number: CDC749805-2
Track Title: Dowland'S Lamentation
Artist: Hopkinson Smith – Lute
Composer: Dowland, John
Record Label: Naive
Record Number: E8896
Track Title: Jesu, Meine Freude – Buxwv60
Artist: The Purcell Quartet
Composer: Buxtehude, Dietrich
Record Label: Chaconne
Record Number: CHAN0691
Track Title: Partita Christ Der Du Bist Der Helle Tag – Bwv766
Artist: Margaret Phillips – Schnitger – Noordbroek
Composer: Bach, Johann Sebastian
Record Label: Regent
Record Number: REGCD301
Track Title: Ich Habe Mein Sach Gott Heimgestellt – Bwv 707,708
Artist: Andrea Marcon - Metzler – Muri – Aargau
Composer: Bach, Johann Sebastian
Record Label: Hanssler
Record Number: CD92.087
Track Title: From Missa Grande
Artist: Choeur L'Echelle
Composer: Portugal, Marcos
Record Label: Paraty
Record Number: 312214
Track Title: From Communion Service "Christ'S Hospital"
Artist: Choir Of St Michael At The North Gate – Tom Hammond-Davies
Composer: Vaughan Williams, Ralph
Record Label: Regent
Record Number: REGCD389
Track Title: Serenity – O Magnum Mysterium
Artist: Phoenix Chorale – Charles Bruffy
Composer: Gjeilo, Ola
Record Label: Chandos
Record Number: CHSA5100
Track Title: From Missa Triueriensis
Artist: The State Choir Latvija – Maris Sirmais
Composer: Jackson, Gabriel
Record Label: Hyperion
Record Number: CDA67976
Tim Thurston in conversation with Eamonn Lawlor
Recorded at the recent launch of the companion book and CD to lyric's Gloria programme, Eamonn Lawlor and Tim Thurston in conversation during which they talk about Tim's musical journey, 15 years of Gloria programmes and how the book came about.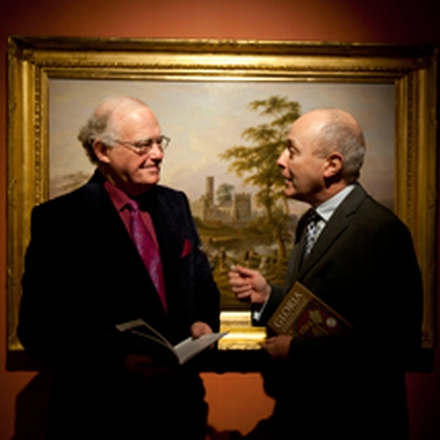 Eamonn and Tim at the Launch in The Hunt Museum Limerick.