The Full Score Tuesday 6 March 2018
Monday 10th December
Today's main concert comes from the Musikverein in Vienna featuring an all Bach programme with the English Baroque Soloists and Monteverdi Choir.
Bach: Wachet! Betet! Betet! Wachet!, BWV 70, cantata
Bach: Weinen, Klagen, Sorgen, Zagen, BWV 12, cantata
Bach: Wachet auf, ruft uns die Stimme, BWV 140, cantata
English Baroque Soloists
Monteverdi Choir
Julia Doyle (soprano)
Reginald Mobley (countertenor)
Matthew Brook (bass-baritone)
John Eliot Gardiner (conductor)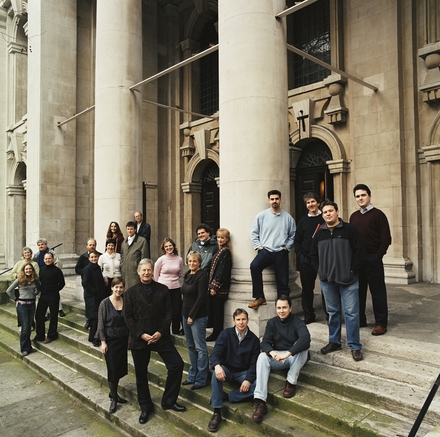 Monteverdi Choir with conductor Sir John Eliot Gardiner
---
Tuesday 11th December
The Cleveland Orchestra brings us Beethoven today in a concert from the Musikverein in Vienna.
Beethoven: Symphony No. 2 in D, Op. 36
Beethoven: Symphony No. 6 in F, Op. 68 ('Pastoral')
Beethoven: Leonore Overture No. 3, Op. 72b
Cleveland Orchestra
Franz Welser-Möst (conductor)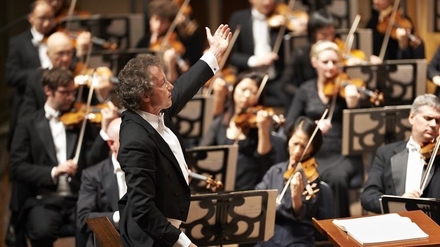 Cleveland Orchestra with conductor Franz Welser-Möst
---
Wednesday 12th December
The Bavarian Radio Chorus are featured on today's Full Score in a recording from the 2018 Salzburg Festival.
Liszt: Ave verum corpus, S. 44
Liszt: Via crucis, S. 53
Bavarian Radio Chorus
Howard Armen (chorus director)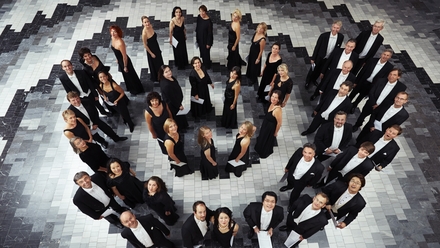 Bavarian Radio Chorus
---
Thursday 13th December
The Brass Consort of Cologne brings us Christmas from around the world in a concert recorded at the Banquet Hall, Castle, Herten.
Purcell: Sonata for Two Trumpets and Brass
Vivaldi: Concert in D minor
Vivaldi: Largo, from 'Violin Concerto No. 4 in F minor, RV 297' ('The Four Seasons') ('Winter')
Grieg: Suite for Brass Quintet
Tchaikovsky: The Nutcracker, suite, op. 71a
Giles Farnaby: Francies, Toyes and Dreams
Traditional: Three Carols
Traditional: Las Mandolinas (Christmas Carol from Nicaragua)
Traditional: Silent Night (encore)
Brass Consort Köln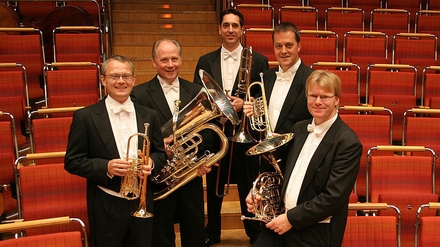 Brass Consort Köln
---
Friday 14th December
Daniel Gatti conducts the Mahler Chamber Orchestra in works by Schumann and Beethoven in a concert recorded in the Victoria Hall, Geneva this year.

Schumann: Overture to 'Genoveva', op. 81
Beethoven: Symphony No. 4 in E flat, op. 60
Schumann: Symphony No. 3 in E flat, op. 97 ('Rhenish')
Mahler Chamber Orchestra
Daniel Gatti (conductor)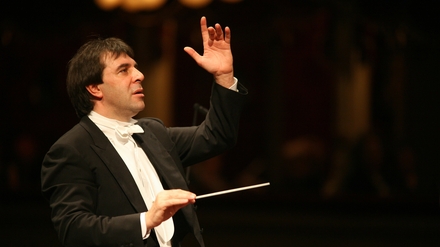 Conductor Daniel Gatti