The Full Score Tuesday 6 February 2018
Monday 12th November
The Sorcerer's Apprentice and Saint-Saens Danse macabre feature in today's concert with the Sao Paulo State Symphony Orchestra under the baton of Louis Langree.
Franck: Symphony in D minor Op.48
Franch: La Chausseur maudit (The Accursed Huntsman)
Saint-Saens: Danse macabre Op.40
Dukas: The Sorcerer's Apprentice
Sao Paulo State Symphony Orchestra
Louis Langree (conductor)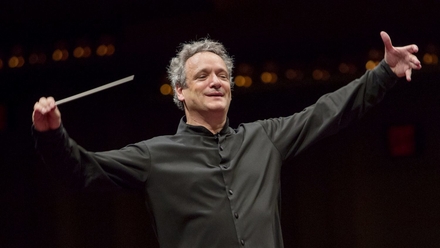 Conductor Louis Langree
---
Tuesday 13th November
In today's main concert we feature the Ukrainian Radio Symphony Orchestra performing works by Tchaikovsky.
Tchaikovsky: Violin Concerto in D Op.35
Bogdana Pivenko (violin)
Tchaikovsky: Symphony No.6 in B minor Op.74 (Pathetique)
Ukrainian Radio Symphony Orchestra
Vladimir Sheiko (conductor)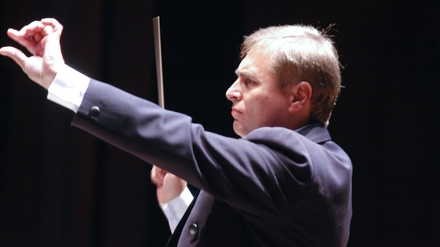 Conductor Vladimir Sheiko
---
Wednesday 14th November
The Russian State Chamber Orchestra, Conductor Alexei Utkin and pianist Nikita Mndoyants feature in today's concert from the Concert Hall of Moscow Central Music School.
Vivaldi: Overture to l'Olimpiade RV725
Bach: Oboe d'amore Concerto in A BWV 1055
CPE Bach: Excerpt from Sinfonia for Strings
Beethoven: Romance No.2 in F Op.50 arr for oboe and orchestra
Mozart: Finale from Divertimento for Strings in D K.136
Schumann: Fantasiestucke Op.73 arr for oboe and piano
Nikita Mndoyants (piano)
Morricone: Gabriel's Oboe from the film The Mission
Schumann: Davidsbundlertanze Op.6
Prokofiev: Piano Sonata No.8 in B flat Op.84
Beethoven: Bagatelle in B minor Op.126/4
Nikita Mnoyants (piano)
Russian State Chamber Orchestra
Alezei Utkin (conductor, oboe)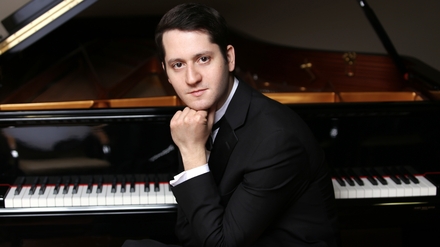 Pianist Nikita Mnoyants
---
Thursday 15th November
The Saint Paul Chamber Orchestra play Haydn, Geminiani and Cimarosa in a concert recorded in the Ordway Center for the Performing Arts, St Paul, Minnesota.
Geminiani: Concerto grosso No.12 in D minor Op.5 (La Follia)
Cimarosa: Concerto in G for two flutes and orchestra
Haydn: Symphony No.59 in A, Hob. I:59 (Fire)
Saint Paul Chamber Orchestra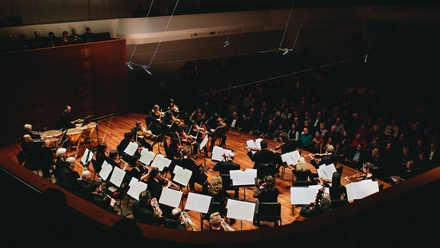 Saint Paul Chamber Orchestra
---
Friday 16th November
The Frankfurt Radio Symphony Orchestra and conductor Francois Leleux play Rameau, Haydn, Ades and Brahms in a concert from Frankfurt.
Rameau: Suite from Les Indes galantes
Haydn: Oboe Concerto in C Hob VIIg:C1
Ades: Three Studies from Couperin (2006)
Brahms: Variations on a theme by Haydn, Op.56a
Frankfurt Radio Symphony Orchestra
Francois Leleux (conductor, oboe)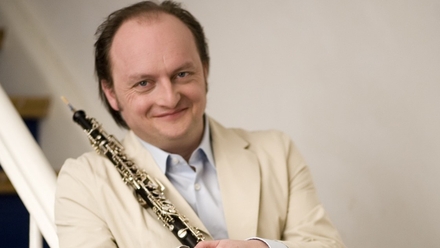 Conductor/oboist Francois Leleux