The Full Score Monday 5 February 2018
Monday 26th February
For today's main concert we travel to the Elbphilharmonie in Hamburg for a concert with the
NDR Elbphilharmonie under the baton of Herbert Blomstedt.
Mozart: Symphony No.39 in E flat, K.543
Bruckner: Symphony No.3 in D minor
NDR Elbphilharmonie Orchestra
Herbert Blomstedt (conductor)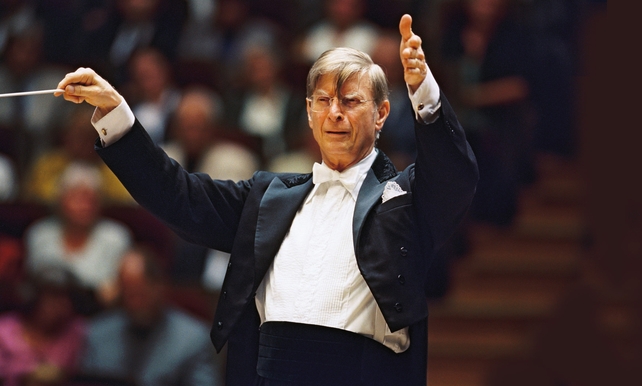 ---
Tuesday 27th February
Scottish composer and conductor James MacMillan joins Liz on the programme today as we hear some of his chosen Full Scores and chat in advance of his visit to Dublin tomorrow for New Music Dublin 2018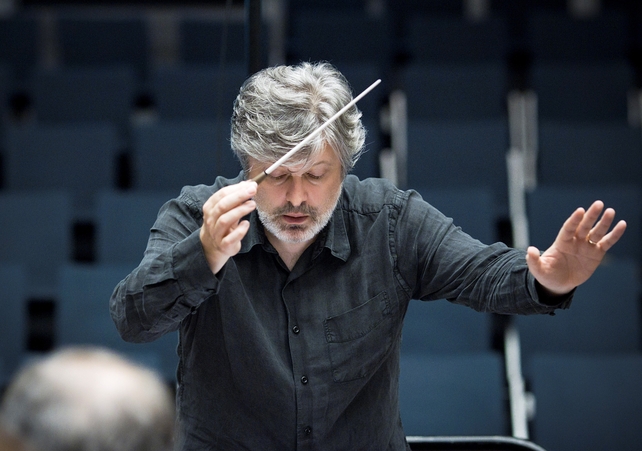 ---
Wednesday 28th February
Evelyn Grant presents today's Full Score with Simon Rattle conducting the Berlin Philharmonic Orchestra and the Berlin Radio Chorus for Haydn's The Creation with soloists Elsa Dreisig, Mark Padmore and Florian Boesch
Haydn: The Creation Hob. XX1:2
Berlin Philharmonic Orchestra
Elsa Dreisig (soprano)
Mark Padmore (tenor)
Florian Boesch (baritone)
Berlin Radio Chorus
Simon Rattle (conductor)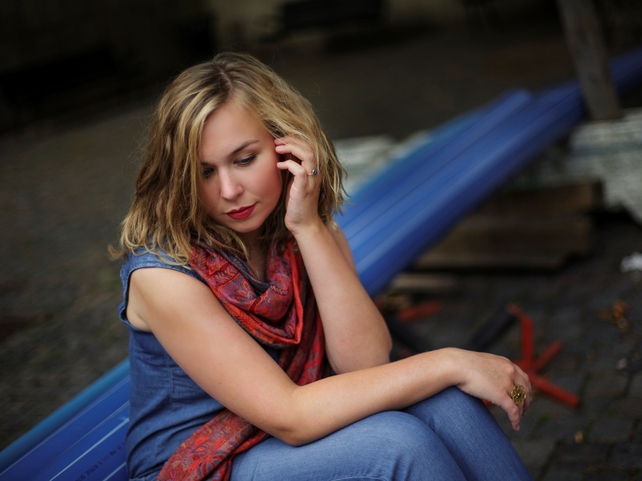 ---
Thursday 1st March
On today's show we feature two concert by the RTV Slovenia Symphony Orchestra from their Mozartine Series.
Mozart: Overture to Don Giovanni
Gluck: Sacre piante from Il Parnaso confuso
Venez, venez from Armide
Danza degli spettri e delle furie from Don Juan ballet
Mozart: Fra pensieri piu funeste from Lucio Silla
Gluck: In mezzo a un mar crudele from Telemaco
Mendelssohn: Overture to The First Walpurgis Night: Bad weather spring
Infelice OP.94
Suzana Ograjensek (soprano)
RTV Slovenia Symphony Orchestra
Francesc Prat (conductor)
Hummel: Freudenfest overture in D, S.148
Bruch: Violin Concerto in G minor Op.26
Andrei Provotorov (violin)
Brahms: Symphony No.2 in D Op.73
RTV Slovenia Symphony Orchestra
James Tuggle (conductor)
---
Friday 2nd March
Today's live concert comes from Brno in the Czech Republic as part of the 49th Moravian Autumn International Music Festival
Zelenka: Sonata No. 4 in G minor, ZWV 181/4, for two oboes, bassoon and continuo
Isang Yun: Inventions, for two oboes
Marek Kopelent: Amor vincit trio for soprano, oboe and English horn
Jan Dismas Zelenka: Sonata No. 6 in C minor, ZWV 181/6, for two oboes, bassoon and continuo
Ensemble Berlin Prag
Dominik Wollenweber (oboe and English horn)
Vilém Veverka (oboe)
Mor Biron (bassoon)
Barbara Maria Willi (fortepiano)
Ulrich Wolff (violin)
Tchaikovksy: Piano Trio in A minor Op.50 (IN RADIOMAN)
Julia Fischer (violin)
Daniel Muller-Schott (cello)
Herbert Schuch (piano)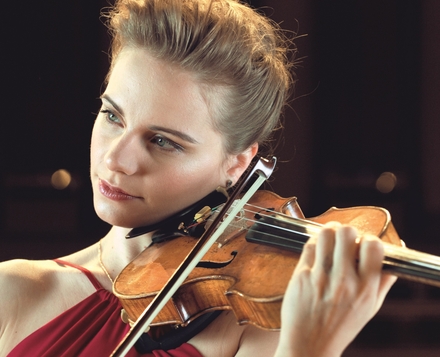 ---