Friday 22nd June
We have a baroque duel in today's full concert from the Auditorio Nacional, Madrid with the Seville Baroque Orchestra
Vivaldi: Overture to L'Olimpiade RV 725
Handel: Dopo notte from Ariodante HWV 33
Ann Hellenberg (mezzo-soprano)
Vivaldi: Mentre dormi from L'Olimpiade RV 725
Vivica Genaux (mezzo-soprano)
Handel: Verdi prati from Alcina HWV 34
Ann Hellenberg (mezzo-soprano)
Vivaldi: Come in vano from Catone in Utica RV 705
Handel: Son nata a lagrimar from Giolio Cesare in Egitto
Vivaldi: Vedro coi mio diletto from Giustino RV 717
Handel: Scherza infida from Ariodante HWV 33
Vivaldi: Concerto in C RV 114
Vivaldi: Alma opressa from La fida ninfa RV 714
Handel: Crude Furie from Serse HWV 40
Vivaldi: In braccio de contenti from Gloria e Imeneo RV 687
Vivaldi: Agitata da due venti from Griselda RV 718
Handel:Lascia ch'io pianga from Rinaldo HWV 71
Seville Baroque Orchestra
Diego Fasolis (conductor)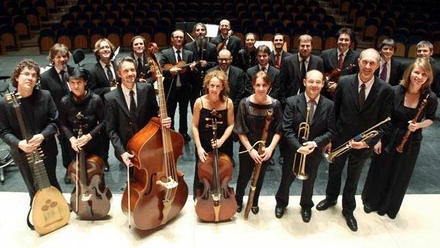 ---
Monday 25th June
Choral favourites on today's programme as Paul Hillier conducts the Osnabruck Symphony Orchestra and ChorWerk Ruhr in the opening concert from the 2017 Niedersachsische Musiktage
Part: Te Deum
Tallis: Spem in alium
Bach: Canon perpetuus from Musical Offering BWV 1079
Ligeti: Lux Aeterna
Bach: Ricercar a 6
Vasks: Dona nobis pacem
Osnabruck Symphony Orchestra
ChorWerk Ruhr
Paul Hiller (conductor)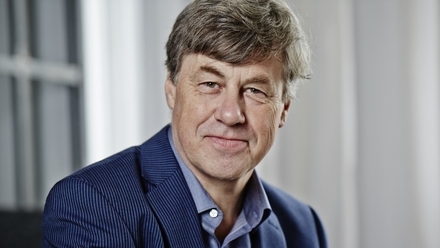 ---
Tuesday 26th June
Liz presents today's live concert from the stage of the National Concert Hall featuring the RTÉ National Symphony Orchestra and soprano Sarah Brady.
Mozart: The Marriage of Figaro Overture
Tchaikovsky: Mozartiana II Preghiera
Strauss: Morgen
Mozart: Giunse alfin il momento... Deh vieni non tardar (Figaro)
Massenet: Le Cid Ballet Suite III Aragonais & VII Navarraise
Massenet: Je Marche
Gounod: Je veux vivre from Romeo & Juliette
Chabrier: Espana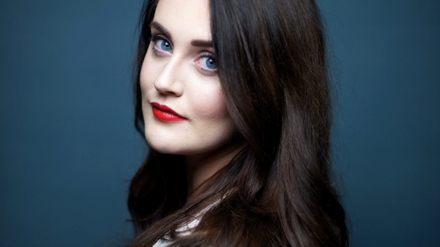 ---
Wednesday 27th June
Today's concerts comes from the Semperoper in Dresden featuring Danill Trifonov in Ravel's Piano Concerto in G and Christian Thielemann conducts the Dresden Staatskapelle
Faure: Prelude Quasi adagio from Pelleas et Melisande Op.5
Ravel: Piano Concerto in G
Stravinksy: Excerpts from Petruska
Damill Trifonov (piano)
Dresden Staatskapelle
Christian Thielemann (conductor)
Ramirez: Misa Croilla
Bernstein: Serenade after Plato: Symposium
Midori (violin)
Dresden Staatskapelle
Dresden State Opera Chorus
Airam Hernandez (tenor)
Omer Meir Weiber (conductor)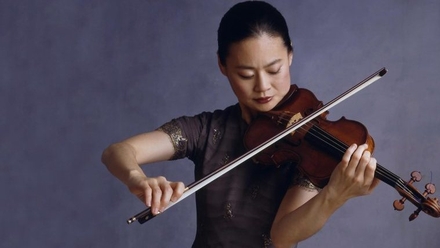 ---
Thursday 28th June
The great Andras Schiff plays Beethoven in a concert from Dresden in today's Full Score
Beethoven: Piano Concerto No.1 in C Op.15
(piano)
Bach: Part 1 from Sinfonia No.5 in E flat BWV 791
Bartok: Rondo in C Sz.84
Bruckner: Symphony No.4 in E flat WAB 104 (Romantic)
Dresden Staatskapelle
Herbert Blomstedt (conductor)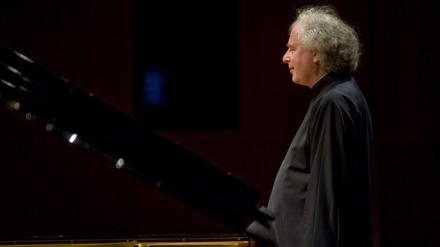 ---
Friday 29th June
German pianist Martin Helmchen was described by the New York Times as having a noble sound and shaping lines as elegant and clean as a Greek Temple's'. He plays Mozart's Concert No.25 today in a concert from Dresden.
Mozart: Piano Concerto No.25 in C, K.503
Bach: Nun komm der Heiden Heiland BWV 659 (arr for piano)
Mozart: Adagio from Piano Sonata NO.12 in F, K. 332
Martin Helmchen (piano)
Mozart: Symphony No.41 in C K.551 (Jupiter)
Dresden Staatskapelle
Herbert Blomstedt (conductor)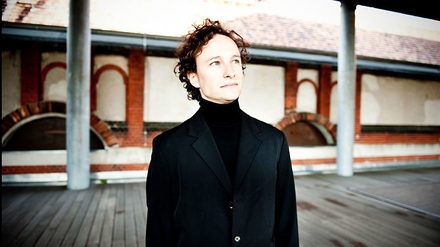 ---