The Full Score Friday 19 April 2019
Music and the Mind Series
---
Coming up this week
Friday 19th April
Liz presents a special selection of concerts for Good Friday. Countertenor Andreas Scholl, lutenist Julien Behr and Concerto di Viole brings us works by Dowland and Robert Johnson as recorded in the Jesuit Church, Sion in Switzerland and the Amacord Ensemble sing works from Tallis to Taverner in a concert recorded in the Romainmotier Abbey in Switzerland.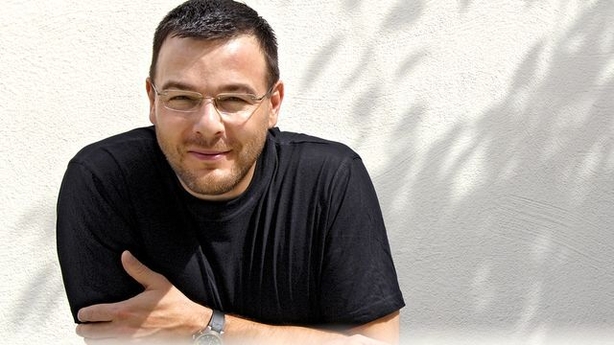 Countertenor Andreas Scholl
---
Monday 22nd April
On this holiday Full Score we have a celebration of the heady, sexually charged Latin American tango, from its origins in the bars of 1880s Buenos Aires, through to Ástor Piazzolla's Nuevo Tango. This BBC Prom features Grammy Award-winning pianist Pablo Ziegler along with leading singers and instrumentalists from Europe, the USA and Argentina, the raw and earthy vitality of the tango is explored, from the sultry intimacy of the bandoneon to the big-band orchestral forces of the Britten Sinfonia.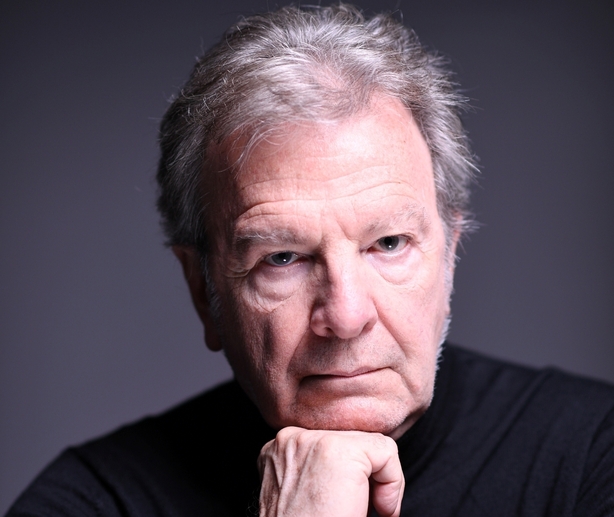 Pianist Pablo Ziegler
---
Tuesday 23rd April
Our concert takes us to the Symphony Hall in Shanghai for a concert including two of Elgar's ever loved works the Cello Concerto and his Enigma Variations.
Britten: Four Sea Interludes from Peter Grimes
Elgar: Cello Concerto in E minor Op.85
Hai-Ye Ni (cello)
Elgar: Enigma Variations Op.36
Shanghai Philharmonic Orchestra
Zhang Yi (conductor)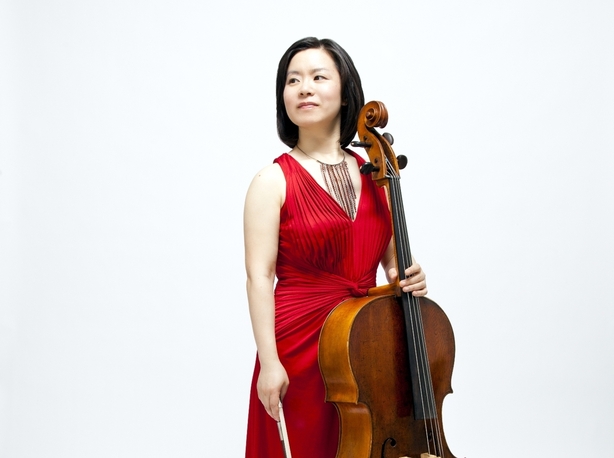 Cellist Hai-Ye Ni
---
Wednesday 24th April
On today's Full Score we bring you a special concert of music by Alexandre Desplat as recorded in the auditorium of Radio France in Paris. Works include the composer's Pelleas et Melisande, Airlines for Solo flute and music composed for movies such as The King's Speech, Girl with a Pearl Earring to the Grand Budapest Hotel. The Orchestre National de France is conducted in this concert by the composer himself.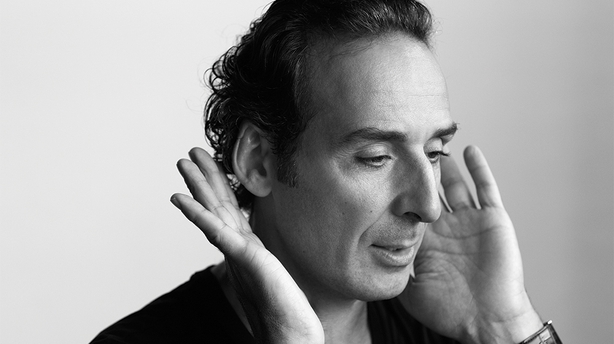 Composer Alexandre Desplat
---
Thursday 25th April
Today's concert features one of the greatest pianists of our time, Martha Argerich. She performs Liszt's Piano Concerto No.1 with the European Philharmonic Orchestra of Switzerland which was recorded in the Stravinsky Auditorium, Montreux.
Stravinsky: The Card Game, ballet in three deals
Liszt: Piano Concerto No.1 in E flat, S.124
Martha Argerich (piano)
Schumann: Widmung Op.25/1
Scarlatti: Keyboard Sonata in D minor, K.141
Schumann: Von fremden Landern und Menschen from Kinderszenen Op.15
Martha Argerich (piano)
Saint-Saens: Symphony No.3 in C, Op.78 (Organ)
Daniel Chappuls (organ)
Sibelius: Valse triste from Kuolema Op.44
European Philharmonic of Switzerland
Charles Dutoit (conductor)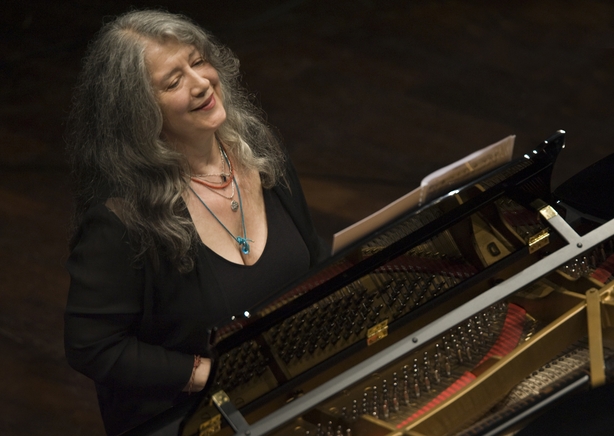 Pianist Martha Argerich
---
Friday 26th April
Today's concert comes from the Gstaad Menuhin Festival and features not only Beethoven's Ghost Trio and Haydn's Trio in E-flat, but Schubert's Trio Op.100, which instantly became famous thanks to Stanley Kubrick's film Barry Lyndon. Did you know that the Andante theme that Kubrick employed is taken from a traditional Swedish folk song, "Se solen sjunker" (Watch the Sun Set)?
Haydn: Keyboard Trio No.45 in E flat, Hob.XV:29
Beethoven: Piano Trio No.5 in D, Op.70/1 (Ghost)
Schubert: Piano Trio No.2 in E flat Op.100, D.929
Esther Hoppe (violin)
Christian Poltera (cello)
Ronald Brautigam (piano)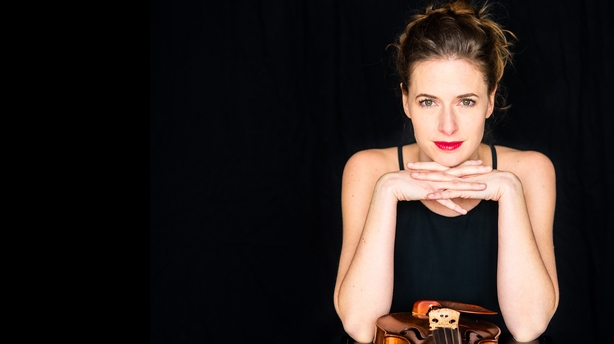 Violinist Esther Hoppe