The Full Score Tuesday 23 October 2018
Monday 22nd October

Our featured concert in today's programme comes courtesy of the City of Granada Orchestra and Francesco Piemontesi recorded at the Granada Festival in Spain.
Sanchez-Verdu: Memoria del rojo
Ravel: Piano Concerto in G
Francesco Piemontesi (piano)
Ravel: Le Tombeau de Couperin
Mozart: Symphony No.31 in D, K.297 (Paris)
City of Granada Orchestra
Pablo Heras-Casado (conductor)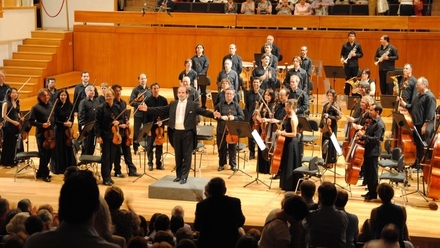 ---
Tuesday 23rd October
18-year-old cellist Sheku Janneh-Mason features in today's concert performing Elgar's much loved Cello Concerto from the 2018 Cheltenham International Festival of Music.
Gavin Higgins: Velocity
Howells: Pastoral Rhapsody
Elgar: Cello Concerto in E minor Op.85
Holst: In the Street of the Ouled Nails from 'Beni Mora'
Vaughan-Williams: The Lark Ascending
Holst: The Perfect Fool Ballet Suite
Parry: Jerusalem
BBC National Orchestra of Wales
Martyn Brabbins (conductor)
Sheku Kanneh-Mason (cello)
Daniel Pioro (violin)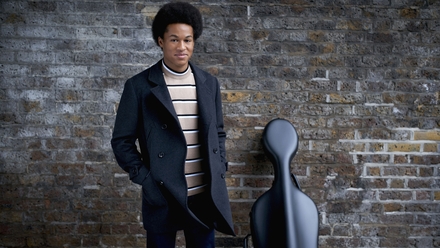 ---
Wednesday 24th October
Liz features a recent recital by Igor Levit from the Kissinger Sommer Festival 2018.
Beethoven: Thirty-Three Variations on a Waltz by Diabelli Op.120
Rzewski: The People United Will Never Be Defeated
Igor Levit (piano)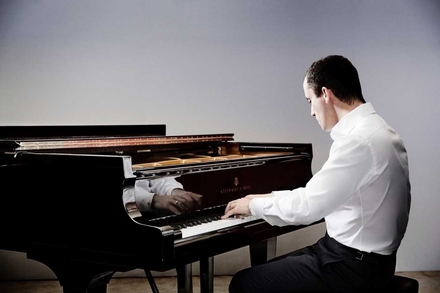 ---
Thursday 25th October
Kristian Bezuidenhout and the Freiburg Baroque Orchestra bring us a programme of Haydn, Mozart and Bach from the Tivoli Concert Hall in Copenhagen.
Haydn: Symphony No.74 in E flat (1781)
Mozart: Piano Concerto No.17 in G K.453
JC Bach: Symphony No.12 in G
Mozart: PIano Concerto No.9 in E flat (Jeunehomme)
Mozart: Allemande from Suite in C K.300
Freiberg Baroque Orchestra
Kristian Bezuidenhout (conductor and fortepiano)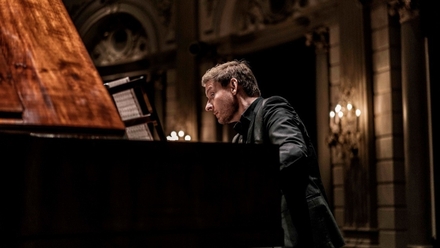 Friday 26th October
The Russian-born American pianist, Kirill Gerstein, the sixth recipient of the prestigious Gilmore Artist Award, is well-known for his wide repertoire embracing both classical music and jazz. Today we have a recitial recorded at the Dvorák Hall of Rudolfinum, Prague where he chose a diverse programme of Bach, Debussy, Chopin, Adés and Brahms.
Bach: Four Duets, BWV 802-805
Debussy: Preludes Book 1
Chopin: Three works
Ades: Three Mazurkas
Brahms: Piano Sonata No.2 in F sharp minor Op.2
Kirill Gerstein (piano)