Aedín Gormley's Sunday Matinée Sunday 29 December 2013
Aedín Gormley's Sunday Matinée
Presented by Evelyn Grant, James Galway and the Ulster Orchestra feature in our concert highlights with Rodrigo's Fantasía para un gentilhombre, arranged for flute and orchestra.
Sunday May 20th
A chance this afternoon to hear violinist Viktoria Mullova play the music of J.S. Bach in a concert from Carnegie Hall, New York. Viktoria performs Bach's Violin Concerti in A minor BWV 1041 and E Major BWV 1042, with the Accademia Bizantina conducted by Ottavio Dantone. Plus a selection of recordings with conductor Leonard Slatkin conducting three different orchestras.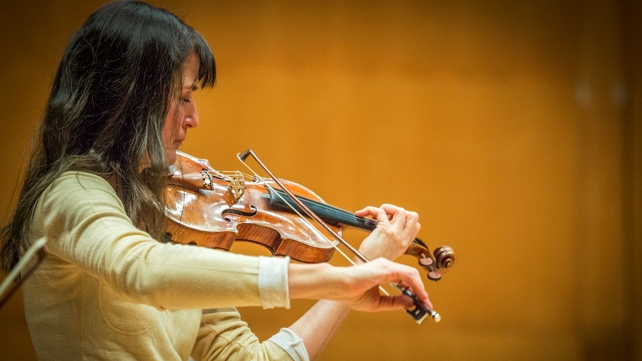 Sunday May 27th
Aedín features two of pianist Simon Trpceski's (pictured) acclaimed recordings with The Royal Liverpool Philharmonic and conductor Vasily Petrenko of concerti by Rachmaninoff and Prokofiev. We'll also hear excerpts from our recent Sounds Amazing Concert presented by Aedín with Niall Carroll recorded at the National Concert Hall. The RTÉ Concert Orchestra celebrate their 70th birthday with conductor Roderick Dunk and soloists Mary Hegarty (soprano), John Molloy (bass) and world champion whistler David Morris, performing a sparkling mix of popular classics, film favourites, opera and musicals.