Aedín Gormley's Sunday Matinée Sunday 28 July 2013
Aedín Gormley's Sunday Matinée
Music for your Sunday afternoon including pianist Mitsuko Uchida and concert highlights from Australia with Barber's Violin Concerto, soloist Sarah Chang.
Sunday May 27th
Aedín features two of pianist Simon Trpceski's (pictured) acclaimed recordings with The Royal Liverpool Philharmonic and conductor Vasily Petrenko of concerti by Rachmaninoff and Prokofiev. We'll also hear excerpts from our recent Sounds Amazing Concert presented by Aedín with Niall Carroll recorded at the National Concert Hall. The RTÉ Concert Orchestra celebrate their 70th birthday with conductor Roderick Dunk and soloists Mary Hegarty (soprano), John Molloy (bass) and world champion whistler David Morris, performing a sparkling mix of popular classics, film favourites, opera and musicals.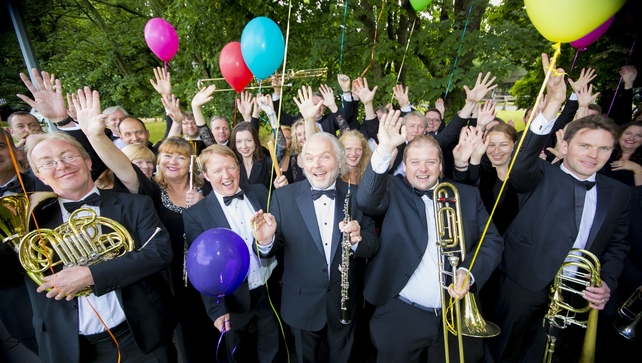 ---
Sunday June 3rd
Today's concert features Max Bruch's Violin Concerto No 1 in G minor with soloist Nikolaj Znaider and the Orchestra della Svizzera Italiana conducted by Vladimir Ashkenazy, as well as the Peer Gynt Suite No 1 by Edvard Grieg, a concert recorded in Lugano in Switzerland. Aedín also features a selection of recordings by mezzo soprano Magdelena Kozena (Photo by Oleg Rostovtsev) who will perform in the National Concert Hall in Dublin this week.