Aedín Gormley's Sunday Matinée Sunday 23 June 2013
Aedín Gormley's Sunday Matinée
Presented by Ellen Cranitch, Russia features in our live highlights with The Enchanted Lake by Anatoly K. Liadov and Tchaikovsky's Piano Concerto No. 1 in B flat minor.
Sunday October 22nd
Acclaimed oboe player Albrecht Mayer plays works by Mozart and Robert Schumann. Aedín also includes concert pieces from the Saarland Early Music Days festival - the C.P.E. Bach Concerto in D minor and Haydn's Symphony No.90, performed by the German Radio Philharmonic conducted by Paul Goodwin.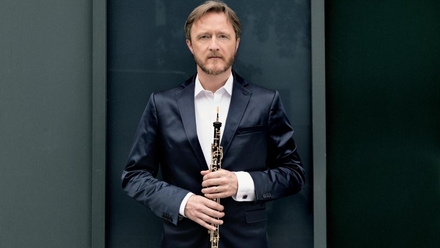 ---
Sunday October 29th
Today Aedín includes renowned pianist Martin Roscoe's recordings of Beethoven, Chopin and Szymanowski.
Our love concert features the Berlin Philharmonic Orchestra with Simon Rattle conducting, performing the Dvorak Violin Concerto in A minor with soloist Lisa Batiashvili.