An Afternoon Tea celebration in support of the ISPCC is set to be held in Galway's Hotel Meyrick this weekend with a Downton Abbey theme.
The four Star Victorian style Hotel Meyrick will fill the void before next season with a Downton Abbey themed Afternoon Tea in support of the ISPCC on Saturday 22nd June.
Taking place in association with Galway's Business & Professional Women's Foundation (BPW), guests can enjoy a sophisticated and elegant afternoon in support of the ISPCC in the luxurious surroundings of the 160 year old hotel's Parlour Lounge, as it is transformed into an English Manor House of true Downton Abbey renown with the finest china, table linens, silverware and antique adornments.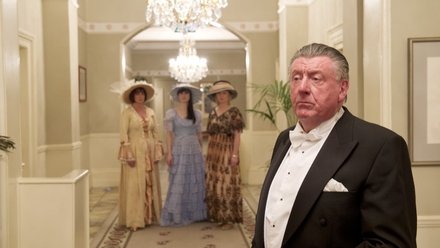 Complete with "white glove service" guests can savour a collection of fresh pastries and variety of delicacies inspired by the Emmy Award-winning series for €35 per person, with all proceeds being donated to the ISPCC, as Hotel Meyrick staff prepare your upstairs and downstairs favourites!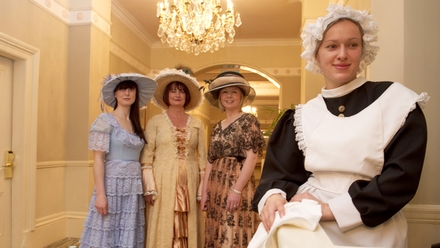 Come dressed in your finest, favourite or vintage inspired clothing and be greeted by characters emulating the cast, in full costume! Take a seat in a vintage car at the foot of the hotel, relive the excitement of the season two finale as it is replayed on a large screen, be entertained as the hit series' soundtrack is performed by a string quartet and listen as the enchanting Downton Abbey theme is played by Hotel Meyrick's resident pianist.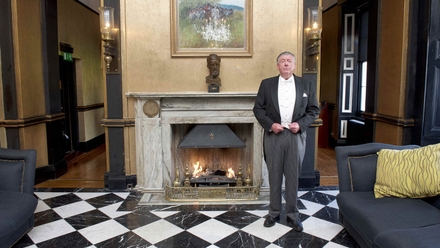 Downton Abbey has become one of the most widely watched television shows in the world and is compelling for its sharp writing and languid beauty – the charming English town, the costumes and the sweeping manor house in Edwardian era, with styles comparable with the Victorian themes of Hotel Meyrick.
Amidst sweeping social change, budding romances and surprising betrayals, Downton Abbey will return with a riveting fourth season starring Maggie Smith, Hugh Bonneville, Elizabeth McGovern, Shirley MacLaine and the rest of stellar cast in the award-winning series from Julian Fellowes.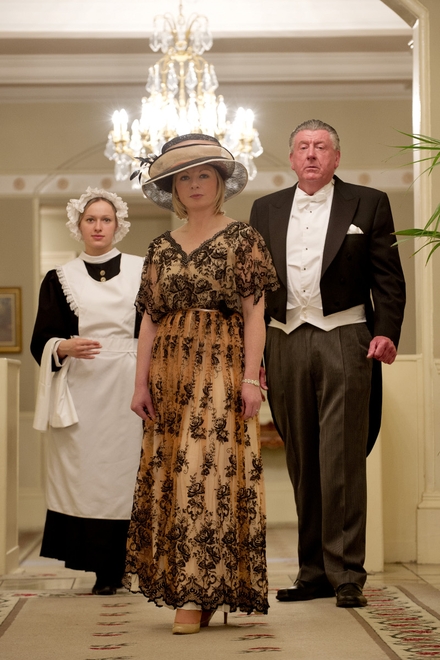 Steeped in a culture and tradition of quality service and standards Hotel Meyrick has combined some classical traditions of by gone eras with today's modern facilities to ensure that each guest continues to have the utmost experience in luxurious surroundings.
For further information or to book your place visit www.hotelmeyrick.ie or call 091-564041.