The People's Procession of Light will be a vivid celebration incorporating art, music and dance, led by LUXe, one of the most creative and imaginative arts groups working in Ireland today. The Procession will culminate with The Big Bang at St. Stephen's Green – a spectacular fireworks display over Georgian Dublin, for the first time in history.
Steeped in pageantry, colour and fire, the free, family-friendly parade will kick off the NYE Dublin Festival and will have the theme "The Journey", marking the arrival of thousands of Irish and other people from abroad for the start of The Gathering Ireland 2013.
People are invited to take lanterns, LED balloons or torches, and participate in the visually stunning Procession of Light through the city streets. Register to be part of it on nyedublin.ie. You can also download a template from the website to make your own lantern, into which an LED light can be inserted.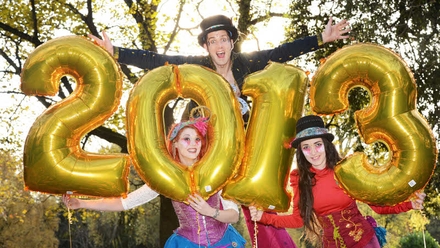 The first 500 to register will get a free LED light and are guaranteed a wristband pass to a special viewing enclosure at St. Stephen's Green for The Big Bang Fireworks Spectacular which follows the Procession.
When registering, people will also have an option to sign up for free children's craft workshops. There will be several of these run on December 30th and 31st , with members of LUXe giving kids (and parents!) master classes in how to make their own special Procession lanterns! When they return to collect their lanterns at the registration centre before the parade, they will have been magically fitted with an LED light by the festival team, to help light up the night!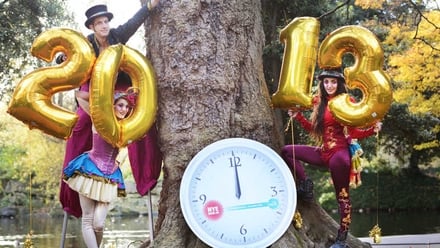 Representatives from each of the over 2,000 confirmed Gatherings of 2013 are being invited to be part of the Procession. Assembling at College Green at 6.30pm, the Procession starts at 7pm and will snake its way through the streets of Dublin 2 before finishing at St. Stephen's Green, simulating a river of fire along the way.
After the Procession, we will see the night sky over the city transform into a blaze of colour as the countdown to the New Year begins, in explosive style. Streets on the four sides of St. Stephen's Green will be closed off to traffic for the duration of this fantastic fireworks display, offering the perfect vantage point for revellers to see an urban fireworks show in action close-up. The LUAS will be operating before and after the fireworks, so getting there and home afterwards will be easy!
Tickets for the Countdown Concert are available through nyedublin.ie at the early bird price of €15 plus booking fee until 10th December (full price €20 plus booking fee).
On New Year's Day there will also be a 'Big Brunch' in Meeting House Square, Temple Bar. The venue will be transformed in to a fun filled free family entertainment zone.