Schools, colleges and libraries throughout Ireland this week will all celebrate Science Week 2012, with over 600 events planned.
'Science Week 2012 Everyday Experimenting' aims to demonstrate that science plays a role in our everyday lives and that every day you are experimenting.
Co-ordinated by Discover Science & Engineering, Science Week 2012 is taking place from the 11th to 18th of November and is a collaboration of events run by colleges, schools, libraries, teachers, researchers and students throughout Ireland.
The week kicked off yesterday at the IT Sligo Science Fair, the largest free event for families in the North West which had an action-packed programme where discovering the science behind the magic was a key theme for all age groups!
Key Highlights to take place nationwide this week include:
• The Rubberbandits 'do science'. Limerick's own, the Rubberbandits, have interviewed some of Ireland's top scientists and carried out experiments of their own! With two videos already released online – the Rubberbandits will most certainly be making another appearance throughout the week!

• ESA Astronaut Paolo Nespoli, who has been in space twice, will be arriving in Ireland to celebrate Science Week 2012 Everyday Experimenting. Paolo will be giving a free talk in The Little Museum of Dublin on Saturday 17th November. Tickets on first come first serve basis and are available online at this link.

• 'Science Week Presents' is a series of career-focused talks where specialists in the field of water, space, gaming and sport will come together and share their exciting career paths, inspiring secondary students of the career opportunities available, should they choose to study science. Talks are taking place from Tuesday 13th Nov – Friday 16th Nov.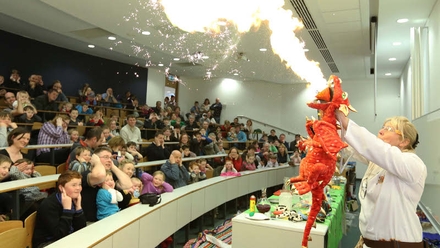 • Science Week Movie Nights is taking place in a number of locations in Dublin where screenings of E.T. and Back to the Future will be shown for free! For details on listings visit Entertainment.ie.

• Microsoft will be bringing its 'Inspiring Careers' talk and workshop on the road, visiting schools around the country. These talks aim to inspire students of the possibilities and exciting career options available to them should they study science, technology, engineering and maths (STEM) subjects.

• 'Zombie 1Z: The Science Behind the Undead'. Theoretical Zombologist Dr. Austin from the Zombie Institute for Theoretical Studies will be teaching how a zombie outbreak might occur, its effects on humans and, importantly how to stop it, in libraries in throughout Dublin.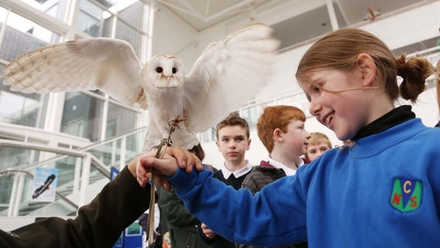 • 'Future Fashion: A conversation with Helen Storey'. Helen Storey MBE, Professor of Fashion and Science at The London College of Fashion in The Centre for Sustainable Fashion. Helen is renowned for her award winning study on Catalytic Clothing that looks at delivering textile substrates, or simply clothes that can purify air. This free talk will take place in NCAD on Friday 16th from 12pm to 2pm.

• Discovery Festival is an interactive exhibit showcasing the best of education, research and industry in Cork through experiments, puzzles and demonstrations. With VEX Robotics competition coming to Ireland for the first time!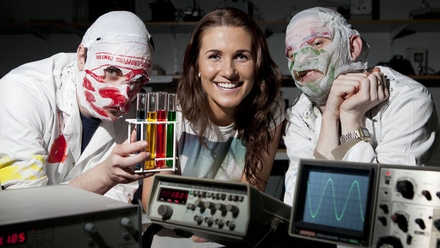 • Galway Science & Technology Festival presents CERN 'Accelerating Science' Exhibition. Come and learn all about the Higgs Boson, the Big Bang and the Large Hadron Collider and loads of other information relating to the beginning of the Universe and particle physics. There is also a lecture each day at 12pm by staff from NUI Galway and GMIT. Entry fee is €2 and while booking is recommended it is not essential.
With over 600 events registered throughout the week, log on to www.scienceweek.ie for more information.