This Hallowe'en, the frightful House of Horrors returns to Tayto Park, Co. Meath.
The Tayto Park 'House of Horrors' is back again this Halloween and promises to be bigger, better, gorier and bloodier than ever before!
The Lodge at Tayto Park is, for 13 days, transformed into a terrifying and spine-chilling experience guaranteed to be the craziest and scariest sights around this Halloween.
When the doors of the House of Horrors were opened last year, over 20% of those that entered the house were too scared to complete the experience. Indeed this year, strategically placed buckets will be inside the house and a medical team will be put on standby for the duration of the attraction!
Milo FitzGerald and Andrew Ryan, the two designers responsible for the House of Horrors said today, "We were tasked by the team at Tayto Park to make this attraction as scary as possible. From animatronic limbs to creepy, eerie rooms, our aim is simple – to terrify. It is Halloween after all!"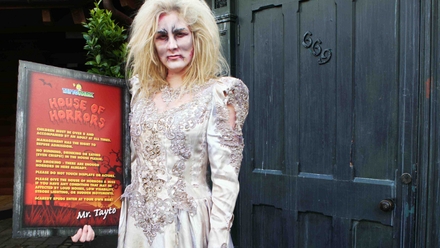 Ryan added, "We have travelled the world to source the scariest props for the House of Horrors to bring the best Halloween experience to Tayto Park – we think it's frighteningly good!"
While Tayto Park 'House of Horrors' is recommended for children aged 10 years and over, there are plenty of activities for people of all ages throughout Tayto Park. There will be free face painting, spooky story telling, arts & crafts, balloon modeling and magic shows for the smaller spooks with fun and games for all ages.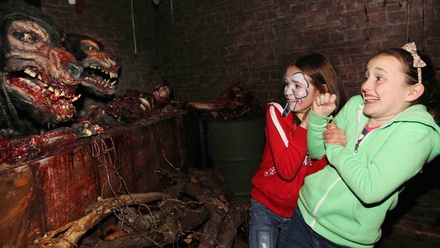 A fancy dress competition will also take place on Saturday 20th and Sunday 21st of October and again from Saturday 27th until Hallowe'en (Wednesday 31st of October).
For foodies, Tayto Park Restaurant will continue the Halloween theme by having their 'Skeleton Staff' serve such edible delights as 'worm soup', 'eyeball pasta' and 'witches brew'.
Tayto Park's House of Horrors' doors will open tomorrow, Friday October 19th* and close on Sunday 4th November. Admission daily from 10am until 5pm and entrance to the house is €3 after purchasing a general admission ticket to Tayto Park.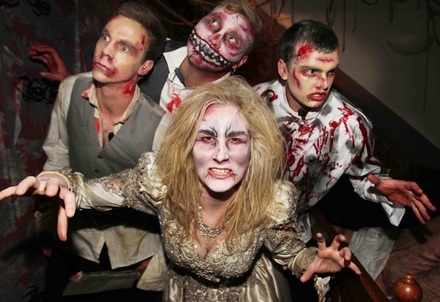 Tayto Park is set on 55 acres of Ashbourne in the heart of Co. Meath and has a variety of attractions from the largest 4-line zipline in Europe to a large selection of animals including the newest addition, the Fishing Cat cub.
Tayto Park also hosts a variety of restaurants, shops and playgrounds to suit children of all ages. For information on the full range of attractions at Tayto Park, see www.taytopark.ie or call 01 8351999.
*closed from October 22nd up to and including 25th