To celebrate the week of BBQ on RTÉ Lifestyle, Patrick Hanlon runs down some of the best barbecue classes and restaurants to try this summer...
We're harping on about barbecue so much this week in the vain hope that our scribblings will muster up some sweet summer sunshine throughout the next few weeks and beyond. If you're thinking of taking a trip across Ireland, have a keen interest in everything BBQ or if you are looking for a gift (Father's Day is creeping up!) here are a number of options of places to eat, foodies to keep an eye on and classes to consider.
For restaurants, you have Dublin establishments like Asador in Ballsbridge and the Mongolian BBQ in Temple Bar. Newcomers on the scene include Aussie BBQ on South Richmond St., nestled between Harcout and Camden Streets, as well as Bison Bar & BBQ on Wellington Quay in the city centre.
For something BBQ adjacent, city centre American style eateries like The Thunder Road Café, the Hard Rock Café, Captain Americas and TGI Fridays have BBQ inspired dishes fresh from their busy and popular kitchens, often with platters or group specials available. Outside of Dublin, try Creole in Galway city or The Smokehouse in Killarney.
For BBQ on the go, there are many travelling catering companies and chefs who visit markets, festivals and functions throughout the country. One of the most popular is BBQ Joes, a North Tipperary-based team who specialise in their beef brisket and pulled pork in true Texan style while travelling in their impressively authentic yet modern trailer.
Other great caterers and chefs include Kildare's The PigSpit and two Cork experts - The Spitting Pig in Douglas and Pitmaster Mike Corcoran. For expert BBQ butchers, visit Jim Francis in Casteltroy or Garrett's in Limerick, which both come recommended.
Cookery in Kerry
At the Just Cookery School in Killarney, Co. Kerry, they are going barbecue bonkers this June with three different sessions available, all for the same price of €35 each per person. On Thursday June 6th, enjoy an evening course with an interactive demonstration to learn the secrets of the BBQ, using both gas and charcoal.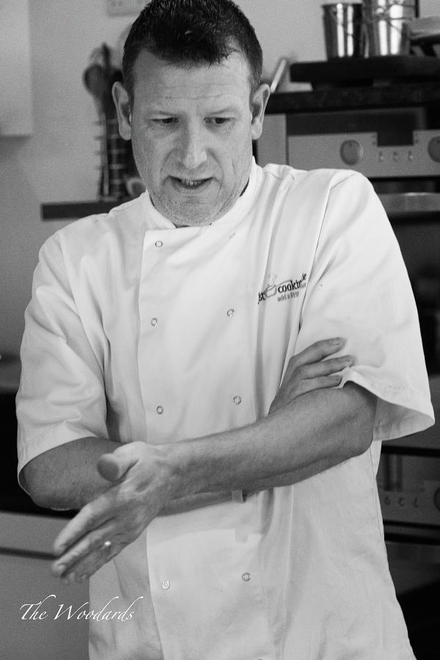 The following Saturday morning, June 8th, from 10am 'til 12:30pm, the same course will be run – learn how to make delicious salads, marinades, steak sandwiches, chicken wings and more!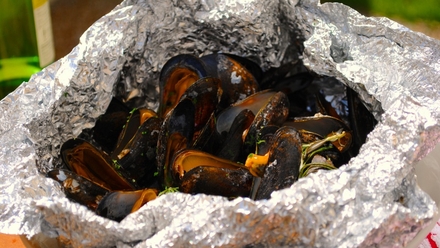 Then, the following Saturday (June 15th) a great Father's Day gift awaits as a Father's Day special BBQ class is planned. For this men-only class, learn how to get the best from barbecue for the long summer ahead, learning much of the same skills as the above sessions. To book in for any of the above, email info@justcooking.ie.
Belfast's brill BBQ
In Belfast, in the beautiful James Street South restaurant, learn how to master the grill with three different evenings of BBQ cookery demonstrations on offer. Learn tips from the experts about everything to do with al fresco dining this summer.
These classes are a great introduction for beginners on the barbie, taking place on the Wednesdays of June 5th and 12th, as well as Saturday June 15th. Wednesday classes (£55pp) begin at 6pm, and Saturday is at 10am costing £85pp. To book in for any of their classes, visit their website or call 028 90434310.
Greatness in Gorey
On June 13th, The Kitchen @ Gorey plays host to a gourmet BBQ class with a modern twist. Kicking off at 6:45pm, discover stunning new salads, sides, marinades and rubs to heighten your barbecue to dizzying new heights.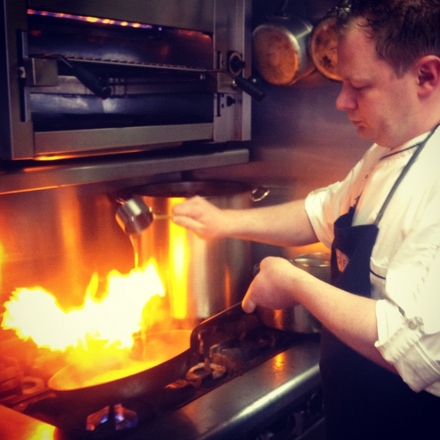 Come for the new summer skill set, stay for the delicious and relaxing meal provided at the end. For the welcome drink, demo and 3-course meal, it's just €40 per person (with a special discounted price of €70 when booking for two people).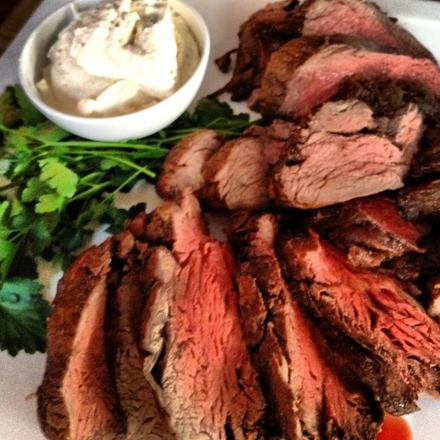 Call 053 9480541 to book, book through Good Food Ireland or email info@thekitchengorey.ie.
Classes in Cork
Down in the stunning surroundings of Inchydoney Island Lodge & Spa in Cork, infamous Pitmaster Mike Corcoran will be hosting an exclusive BBQ masterclass this June. Enjoy grill-tastic dishes made by the man himself, the likes of steaks, burgers, pulled pork and ribs.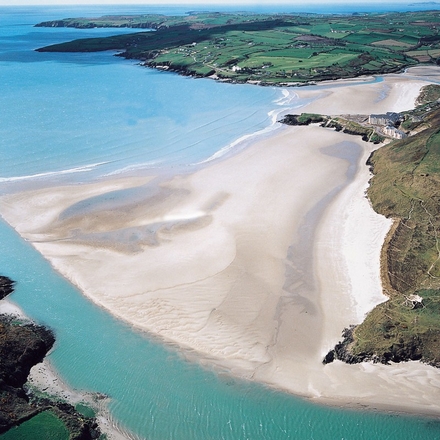 Chicago-native Corcoran is celebrated as a BBQ expert and is highly sought-after throughout the UK and Ireland for his demonstrations and delicious BBQ products. The demo takes place at 3pm on Saturday June 15th.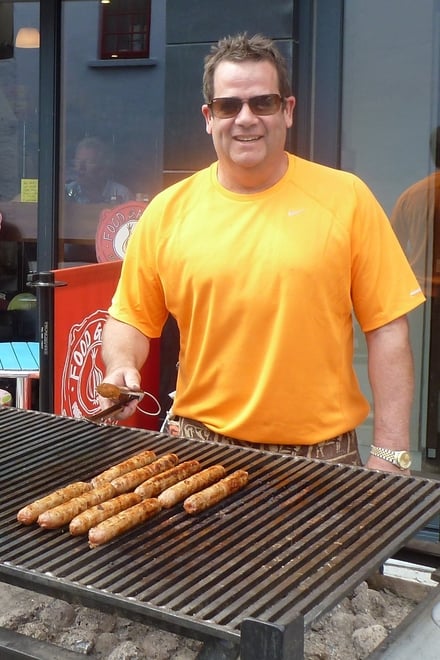 Taking place on the weekend of 14th – 16th June, the 'Thrill of the Grill' Father's Day package is available for both men and women to enjoy from €230 (Friday & Saturday) and €220 (Saturday & Sunday) per person sharing. Guests will enjoy two nights' accommodation in a deluxe ocean view room, a BBQ masterclass and tasting session with Mike Corcoran and a full Irish buffet breakfast each morning.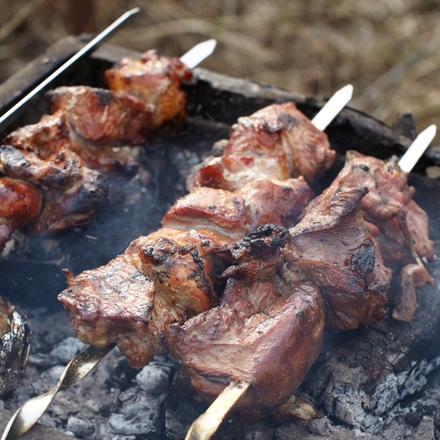 To book in for the weekend visit the Inchydoney website or call 023 8833143.
Creative cooks in Clare
Another class taking place on Father's Day weekend is in Bunratty if you find yourself in the vicinity, travelling to Clare or spending time along the Shannon. A hands-on course from 9:30am until 4:30pm will be held in the lush surroundings of Bunratty House, Co. Clare.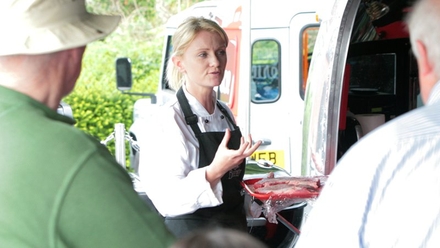 Some delicious dishes shown will be whole marinated chicken, hot smoked salmon and even indulgent chocolate brownies if you have room! The full day, which includes cost of ingredients, equipment and lunch, costs €130 per person. To book, visit their website.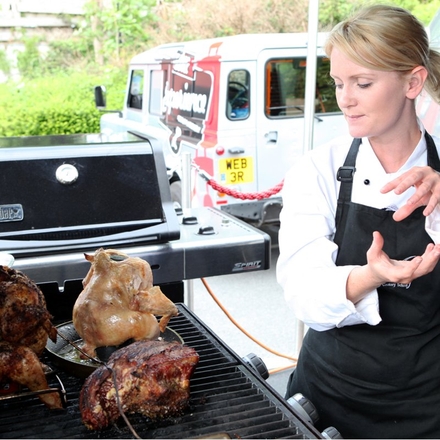 Dishes from Dublin
Towards Dublin, the Blackrock-based Dublin Cookery School will be holding a BBQ masterclass on Saturday June 15th (we're beginning to see a pattern here!) from 10am until 3:30pm for a cost of €150 per person.
This social class includes marinades for unique grillings like fish and lamb, as well as thorough demonstrations from preparation to serving, including outdoor sessions. Salads, salsas and sides will also feature, culminating in a big chow down in the main dining room over a few glasses of their chosen paired wine. Inspiring for summer! To book, visit their website.
Wonderful Wicklow
Join Catherine Fulvio and team down in Ballyknocken House and Cookery School on Saturday June 22nd for a day bursting with BBQ goodness. Sample recipes include cider can chicken, lime prawns, panzanella and hot chocolate brownies (cooked á la BBQ). A hands-on class and demonstration also comes with a tasting plate at the end, costing €115 per person.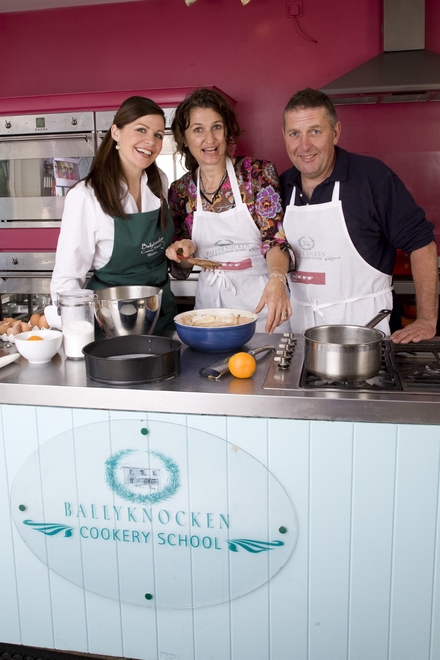 The half day lasts from 9:30am until 1:30pm. Visit the Ballyknocken website to book and see a list of their other courses this summer.