Take a look at these special spooky happenings across Ireland this Halloween with RTÉ Travel and Discover Ireland...
Virginia Pumpkin Festival
Taking place from October 26th until 31st is the Virginia Pumpkin Festival, promising this year's festivities to be biggest and best yet. Over 20,000 are expected to attend the festival, spread over the bank holiday weekend and Hallowe'en itself.
On Friday night, it's family fun with a haunted forest walk at Deerpark Woods. Trevor Smyth will bring his critically acclaimed show 'Friends in Low Places – The Ultimate Garth Brooks Experience' as well. Hothouse Flowers will headline the festival at the Pumpkin Dome in Virgina, Co. Cavan on Saturday.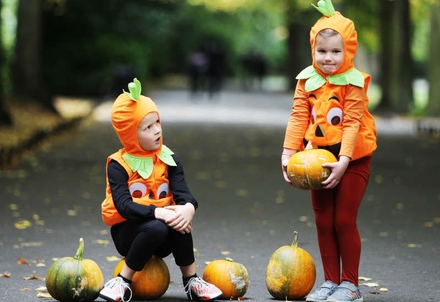 A staple of the festival, the annual Pumpkin weigh-in, promises to be a highlight this year. A prize fund of €6000 is up for grabs for the heaviest pumpkin, with Michael Byrne from Louth's 895lb Irish pumpkin taking the prize last year.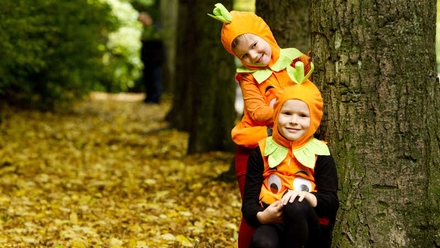 Tickets for The Hothouse Flowers and Friends in Low Places - the Ultimate Garth Brooks Experience are available from the Pumpkin Festival office in Virginia and from Multisound in Cavan and are priced at €15 each. For further information visit www.pumpkinfestival.ie
Tattersalls drive-by scaring
In nearby Co. Meath, Halloween Horror Nights are being organised from October 25th to 31st at Tattersalls Country House, Ratoath.
Get to grips with Hollywood's iconic horror movies, while sitting in the comfort of your own car at Drive-In Movies. Park yourself in the best seats of the house for just €20 per car, and hand pick your fright factor with 2 screenings per night to choose from. Wrapping yourself in the sights and sounds of this spooky spectacle, tune the movie audio broadcast on a special radio frequency to drown out the cries of other cinema-goers!
Offering frighteningly good food and some spine tingling scares, the Halloween Horror nights haunted stables is set to be a favourite Halloween destination this October. As darkness falls, witness the Haunted Stables waken the dead with live actors, festoon lighting and spooky happenings to keep you on your toes!

But it's not just for all you horror addicts; weekend daytime screenings offer a great family day out with family favourite movies on show- all in the unique setting of Tattersalls Country House.
Tickets are available from the Tattersalls House on 01-8864300 or visit www.tattersalls.ie/movies for more information.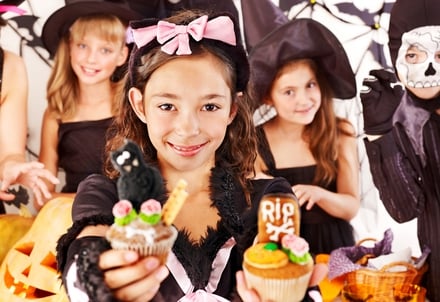 Inchydoney Island Lodge & Spa break
Get ghoulish this mid-term at Inchydoney Island Lodge & Spa, and behold the spooky stories that West Cork has to offer with the enchanting Halloween Family Package. With plenty of frightful fun for the children to enjoy while parents relax at the stunning location, this package has something for all the family, and the best part is - Kids Go Free!
"Double, double toil and trouble" with Head Chef Adam Metcalf as he takes to the cauldrons in a creepy cookery class making delicious Halloween themed pizzas and cookies. As these bake, the fun will continue with a hair-raising arts and crafts class making Halloween pumpkins, witches hats and Frankenstein heads to scare the grown-ups with.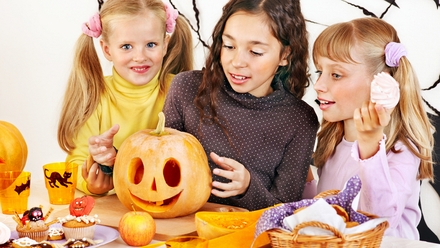 As night descends, talented storyteller Gerry Burke thrills and frights in the Reading Room with some terrorsome tales that haunt West Cork. Afterwards, those who dare enter the Inchydoney Room will dance the night away with ghosts and ghouls at a devilish children's disco.
Located on the West Cork coast and overlooking two stunning beaches, Inchydoney Island Lodge & Spa is ideally located for families to enjoy picturesque Autumn strolls together this midterm. Starting from only €410 for two adults and two children sharing, the package includes; two nights at the award winning Inchydoney Island Lodge & Spa in a deluxe ocean view room with a private balcony or terrace and full Irish breakfast each morning in the Gulfstream Restaurant.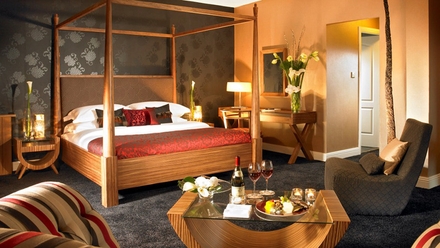 During your stay you will also have full access to the heated sea water therapy pool, sauna, hammam and ocean view relaxation areas where you can enjoy the stunning views of the ocean and beach that surround you while the children enjoy the spooky entertainment that the Halloween Package has to offer. For more information please visit www.inchydoneyisland.com or www.facebook.com/InchydoneyIsland
Bram Stoker Festival Dublin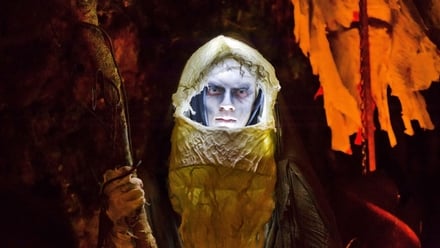 Dublin City Council presents the inaugural Bram Stoker Festival : My Name Is Dracula. From Friday 26th to Sunday 28th October 2012 the public are invited to venture into the unknown for a gothic 'scarefest' like no other and discover the hidden secrets that lie beneath the capital's streets this Halloween.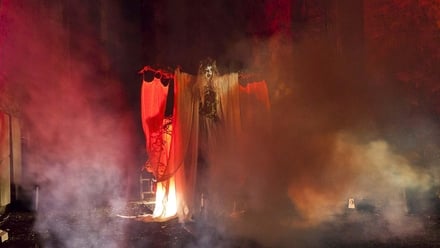 The weekend will begin with a very special event featuring bestselling US crime author Patricia Cornwell on Friday at 7.30pm in the Edmund Burke Theatre, Arts Building, Trinity College Dublin, Stoker's alma mater. Aptly named 'The Anatomy of Fear', the acclaimed author will talk about ways in which the serial killer has become, in some sense, a modern-day equivalent of the vampire.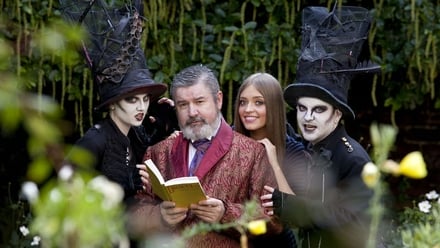 By comparing characters, plots and stories of Stoker to her own Scarpetta books, the author will illuminate those dark corners of the human psyche which harbour and nourish our deepest human fears. Tickets are €12 and €10 concession.
There's much more happening over the weekend, for more information and tickets visit www.bramstokerfestival.com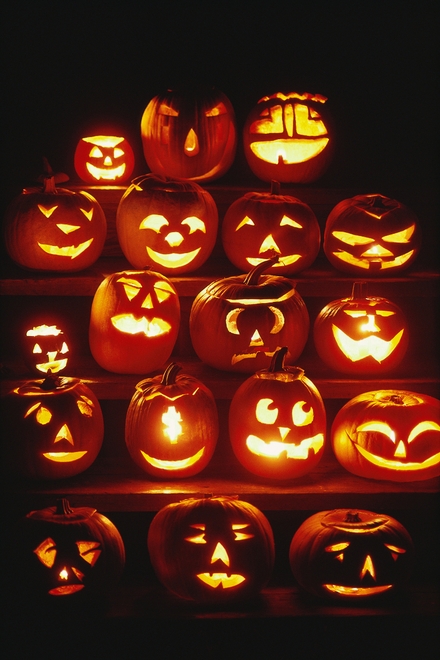 Thrillkenny Zombie Fest 2012
Taking place on the bank holiday weekend, 27th & 28th of October, in the medieval city of Kilkenny - Thrillkenny Zombiefest is 2 days of thriller dancing, zombie walking, street performances and carnival style entertainment. Adults can participate in the global record thriller dance at 7pm 0ctober 27th at the Market Yard Kilkenny. Thriller dance workshops will be provided before getting yourself zombified with make-up artists and participate in a global stomp! For more information and to register visit www.thrillkenny.com
You can also have fun at Boo! in Dublin Zoo, read all about that here, while Tatyo Park has opened it's House of Horros doors for another spooky year, information here.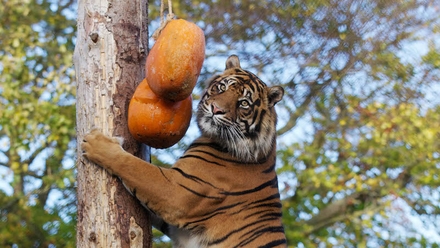 There will be blood and things that go bump in the night! Grab your tiny terrors and make the most of a seriously scary line up of events taking place all around Ireland this Halloween.
It coincides with the mid-term break so this is a great time to take a family break. From pet farms with scary themes, to haunted houses, there will be no end of spooky family fun to be had. Get haunted this Halloween with www.discoverieland.ie
GalwayAboo!
Lots of devilish entertainment is promised at the Galway Aboo Halloween Festival which takes place in the city's Latin Quarter (October 29th – 31st). The weekend kicks off with the Demented Carnival with lots of hilarious carnival games. On Sunday, the kids are invited to their own fancy dress party followed by trick or treat and Halloween games on the streets. In the evening there will be a re-enactment of Michael Jackson's 'Thriller' ….with a twist!
Spirit away to Meath!
Have fun by day and frights by night at the Spirit of Meath Festival (October 19th – November 4th) with lots of spooky events planned around the county. Causey Farm near Navan will put you under a spell during a two-hour show during which you get to ride a broomstick and attend Witch School! (October 26th- 30th and Nov 1st)
Terror in Tipp!
Take a terror trip to Tipp for the Thurles Halloween Festival (October 25th – 31st). The Wobbly Circus in the town square will be great fun and don't miss the Witches Den Space, open to children aged between 5 and 10, with supervised interactive workshops including scarecrow and lantern making. One of the highlights will be a spooktacular fireworks display on Halloween night.
Pirate Adventure!
Enjoy thrills 'n' chills at the Pirate Adventure Park at Westport House, Co. Mayo (October 27th – November 4th) with its swinging ship, cannonball run slide and log flume water ride. The 18th century house will have its spookiest costume on, all dressed up as a (not too) scary haunted house. Enjoy family workshops, White Witch's' story time, Scrooge and other costumed characters as well as suitably scary face painting.
Haunt a House!
Don't be lulled into a false sense of security! Lullymore Heritage & Discovery Park near Rathangan in Co. Kildare is hosting Halloween Happenings, (October 27th – November 2nd) packed full of spooky fun and games. Putting the 'dare' in Kildare will be the Haunted House, Funky Forest and Terror Treasure Hunts. Watch out for a demonic Bog Goblin who wants to destroy all the fairies in Lullymore and listen out for Mad Micheal and his tales of yore, and gore!
Get Gory in Gorey!
There will be lots of blood on the streets of Co. Wexford for the Gorey Halloween Festival (October 27th – 31st). Kids are encouraged to join in the Find the Ring Trail, with sweets and treats to be discovered along the way. They will also love the Ghost Train which will be doing tours of the town. And beware of Scary Story Time….it will put a chill in their bones!
Creepy Crypt!
A monster o a time is guaranteed at Bunratty Castle and Folk Park, in Co. Clare (October 29th) where you will find a Creepy Crypt in the basement, with characters including Dracula, Frankenstein and Freddie Kruger there to greet you. There will be traditional Halloween fun and games too including fancy dress competitions, magic shows and face painting.
Meet the Dragon of Shandon!
Get yourself down to Cork for the Dragon of Shandon Samhain Parade organised by Cork Community Art Link (October 31st). The 36 foot articulated Sellotape Dragon of Shandon will lead the parade and will be joined by a cast of 19th century characters as well as brightly illuminated skeletons, puppets, large props, lanterns and musicians. The River Lee will be lit up with illuminated river installations too!
Take a Ghost Train!
Catch the Pumpkin Train at Rathwood, near Tullow, Co. Carlow (October 20th and 21st, and October 26th - 31st) and pick a locally grown pumpkin at the end of the ride. There will be specially commissioned witches on hand to help carve them, and the kids can bring them home to light up their own trick or treating. Don't forget to dress up to win prizes!
Or all aboard the Spooky Express at the Waterford & Suir Valley Railway, at Kilmeaden, Co. Waterford (October 27th – November 27th). Experience the best of kooky, spooky, creepy fun, with ghosts, goblins and gravestones guaranteed.
Brave a Big House!
For a spine tingling treat visit Birr Castle Demesne in Co. Offaly for its annual Halloween Night fun (October 31st) , with trick or treating in the ghostly gardens, wicked witches and deadly ghouls. Knock at the Castle door to receive a special treat!
At Belvedere House and Gardens in Mullingar, Co. Westmeath, (October 26th – 29th) enjoy freakishly good fun in its Forest of Fear and Cellar of Despair. If you're really unlucky, you'll meet The Wicked Earl – you have been warned!
Get into the spirit of things with ghost stories at Hallowfest Libraries (October 25th – November 1st) a South Dublin family event including spooky walks, bonfires, arts and crafts, storytelling and mask making. At The Ark, in Dublin's Temple Bar, there is Halloween themed storytelling all day on October 31st, with scary audio stories and spooky books to read – costumes welcome!

Have a horrid Halloween with www.discoverireland.ie