Join the capital's culture vultures for a world-class line-up of festivals
Summer might be almost over but in Dublin the action is just hotting up. The capital will take centre stage this September and October with a feast of cracking festivals to set your cultural pulse racing, giving you the perfect excuse for an urban escape. You can take your pick from festivals showcasing world class theatre, the best of alternative arts and cutting edge fashion, not to mention a night of free culture in amazing places all over Dublin. But that's not all, there's a rare glimpse into the city's architectural gems, a boozy Bavarian party in the Docklands and the funkiest little book fest in Ireland.
Plan your Dublin Festival Season break on www.dublinfestivalseason.com

Bookmark a BookFest!
Sunny seaside location – check! Accumulated literary greats – check! The Mountains to Sea Book Festival returns to Dún Laoghaire from September 4th to 9th. Man Booker Prize winner, Howard Jacobson, kick starts what is going to be a rollicking great read of an event, with a line-up that includes Philippa Gregory and IMPAC winner Gerbrand Bakker. There will be readings from top writers Jonathan Dee, John Banville, Esther Freud and David Mitchell. TV lovers can hang out with the writers of hit shows Borgen and Mad Men. Try your own hand at writing at one of the Creative Writing Workshops led by top tutors. Oh and don't forget to bring the little bookworms! The family programme features renowned children authors Philip Reeve, Marita Conlon McKenna and the hilarious Derek Landy. Skulduggery guaranteed!

Grab your Glad Rags!
Darling… get your glad rags on and hit the catwalk for the Dublin Fashion Festival (September 6th to 9th). A host of chic fashion events will take place in shops, bars, restaurants and hotels throughout the city and expect trendy pop-up shops to appear in the most unexpected places. A new addition to the fashion programme this year is the Creative Quarter Fashion Show (Friday September 7th) taking place on the steps of the iconic Powerscourt Townhouse Centre, celebrating the fashion talent in the Clarendon Street to South Great George's Street area. DFF by Night will continue the festivities after dark, with bars and restaurants across the city putting on special fashion events, guerilla fashion shows and stylish cocktails to help add to the festival feel.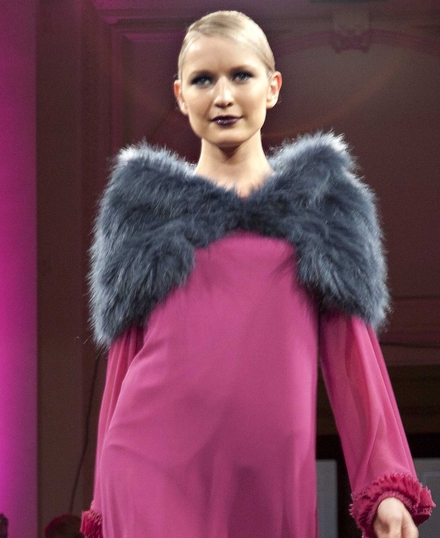 Enjoy some Fringe Benefits!
Make absolutely sure you don't miss Absolut Fringe (September 8th to 23rd), Ireland's biggest multi-disciplinary arts festival with everything from art, theatre, spectacle, dance and music to circus, spoken word, opera and theatre. With up to 525 events taking place in more than 40 venues, don't miss this opportunity to take in at least at least one Fringe "experience" during the 16-day extravaganza.

Oktoberfest
Bratwurst sizzling on a charcoal barbecue, weissbier hissing into cavernous krugs and strains of happy Bavarian mountain song lilting on the Autumn breeze – you must be in Munich, right? Nope, this time, Oktoberfest and the sweet Bavarian nectar that is weissbier have come to Dublin and made themselves quite at home on the über-scenic Docklands from the 20th September – 7th October. Beer appreciation is a must. Lederhosen and yodeling are optional!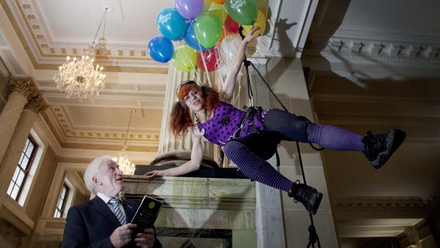 Stay up all Night for Culture!
If you've had a bit of an on-off relationship with the Arts, let Culture Night be your passionate one-night-stand. Get ready for an arts all-nighter with the return of Dublin Culture Night on 21st September, when museums, galleries, churches, historic houses, artists' studios and more all opening their doors for free until late in the evening to visitors of all ages. Stay up way past your bedtime to take advantage of the free entertainment, adventure and discovery that awaits. With live performances, workshops, tours, talks, drama, dance and a whole range of other creative activities, who has time for sleep?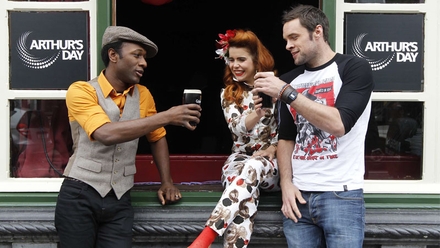 Raise a cheer for Arthur's Day!
It may take 119.53 seconds to pour the perfect pint, but it takes a whole day to rock out! Toast Guinness founder Arthur Guinness with the return of Arthur's Day (September 27th) and then raise a cheer for some of the world's best known music artists doing gigs in pubs and venues throughout the city. This year's line-up includes Example, Tinie Tempah, Ellie Goulding, Mika, Fatboy Slim, Texas and Amy Mc Donald, who join the best of home grown talent. This year there are no tickets on sale, just grab some mates and head to one of 500 free Arthur's Day music events taking place in local pubs in Dublin and right around the country.

Add some drama to your lives!
Book your seats for the best of Irish and international drama at the Dublin Theatre Festival (September 27th to October 14th). The 18-day event is the hottest ticket in town for those wanting to add a little drama to their lives. This year's theme "Your City, Your Stories" puts the capital firmly in the spotlight, so what better way to open than with a new adaptation of James Joyce's Dubliners by Corn Exchange at The Gaiety Theatre (September 26th – 29th) . Don't miss DruidMurphy, the Druid Theatre Company's phenomenal cycle of three Tom Murphy, also in the Gaiety (Oct 2nd to 13th) or the first Irish visit of renowned US company The Wooster Group who present Shakespeare's Hamlet in the O'Reilly Theatre, Belvedere College, (Oct 4th to 6th).

Open up to Architecture!
Ever wondered what goes on behind closed doors? Find out with Open House Dublin (October 5th to 7th), the biggest celebration of architecture in Ireland designed to get you up close and personal with some of the city's most famous and interesting buildings. For one weekend only, buildings of all types and periods will be throwing open their doors to to let you explore. There will be special tours by dedicated professionals and amateur enthusiasts, and all completely free! You can see the splendour of Georgian Dublin and the iconic contemporary work of Santiago Calatrava and Martha Schwartz. There is also a full programme of architectural walks, cycling tours and boat rides. And don't forget the kids for Open House Junior!

Raise the Roof!
If you want to see some great emerging Irish music talent don't miss Hard Working Class Heroes (October 4th to 6th), Irelands annual showcase and conference for new music. Now in its 10th year there will be 100 bands playing over three days in six venues – and all you need is one ticket! Rock on down to The Button Factory, The Grand Social, The Mercantile, Meeting House Square, Twisted Pepper and The Workman's Club for some of the hottest new acts around. Not content with being in the audience? Check out the series of mentor sessions and band tips designed to put you on the other side of the mic!

Don't miss this spectacular festival season. Plan your Dublin Festival Season break with www.dublinfestivalseason.com