Discover the magic of Cork City this summer and bring the family on a break with something for everyone to enjoy!
Cork City has it all – a rich history, fabulous food, bustling streets, a huge selection of accommodation and lots of attractions and activities to keep both young and old amused and happy. While there are tonnes to keep you occupied in the city, it is only a short drive away from some of Ireland's most stunning coastline and rugged, awe-inspiring landscapes.
No wonder it was voted the Lonely Planet Guide third top City in the World to visit in 2010. Even Her Royal Majesty, Queen Elizabeth II, put it on her "to do" list last year. Why not visit "the real capital" with the family before summer is out. It is impossible to list off everything there is to do, but here's 20 to get you started! Visit www.discoverireland.ie/cork for lots more ideas and inspiration.

Try Something Different

1. Jingle Bells! Ring the Shandon Bells at St Anne's Church, Cork City's most iconic landmark. The kids will love this and the views of the city are stunning.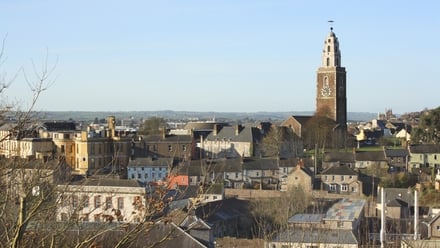 The church and its views over Cork city
2. Go Star Gazing at CIT Blackrock Castle Observatory, filled with interactive fun and educational exhibits for kids, families and science enthusiasts. Don't miss First Friday's, where the observatory hosts open nights on the first Friday of every month with inspired activities for visitors of all ages.

3. Watch Ball Rolling! Head to Cobh for The Barack Hill Ball Roll on August 6th where thousands of coloured numbered balls will cascade down one of the steepest hills in Ireland - West View or the 'Deck of Cards' aid of charity.

4. Catch a Movie at one of Ireland's only Drive in Cinemas, Movie Junction in Carrigtowhill. Open seven nights a week, they will even deliver pizza to your car – and the kids go free!


Get in Touch with Nature

5. Go Wild at Fota Wildlife Park and Fota House just 30 minutes' drive from Cork City. Look out for the latest addition, a baby agile gibbon monkey named, wait for it, Shay Gibbon.

6. Frolic with Dolphins on a Cork Sea Safari around Cork Harbour, the second largest natural harbour in the world.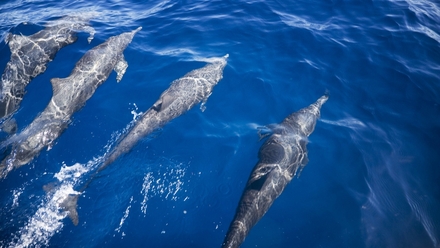 7. Try Bird watching at Cork Lough, a designated bird sanctuary where junior bird spotters will have great fun watching out for different species It also has a great playground where the youngsters can let off some steam.

8. Visit the Sensory Garden at the Lifetime Lab on the banks of the River Lee with a themed playground and scenic views. Housed in beautifully restored buildings which were the Old Cork Waterworks.

Immerse in History
9. Get spooked at Cork City Gaol. Do the night tour and mingle with the ghosts and inmates past. There's even a dining option!

10. Butter Up at the Cork Butter Museum, and learn about the traditional craft of home butter making at what was the world's largest butter market.

11. Mark the centenary of the Titanic in Cobh, the last port of call for the ill-fated liner. Visit the new Titanic Experience exhibit, which tells the story of the 123 passengers who boarded at the then named Queenstown.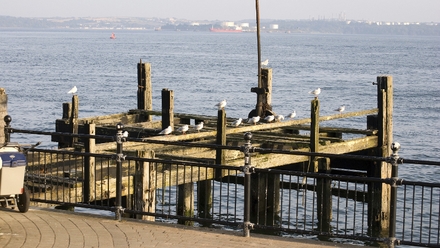 Visit the still-standing pier in Cobh where Irish passengers boarded a boat to journey aboard the ill-fated Titanic at Roche's Point
12. Learn about the War of Independence and the history of Cork City at Cork City Museum and stretch the legs in adjoining Fitzgerald Park afterwards, which has a playground, lake and graffiti park.

Splash Out!

13. Snatch a Swim at Leisureworld sports complex.

14. Head to Youghal by the Sea for a day on the beach if the sun is out. With its lovely promenade leading to a magnificent 8km beach, it's easy to see why the heritage town of Youghal is a huge draw for families.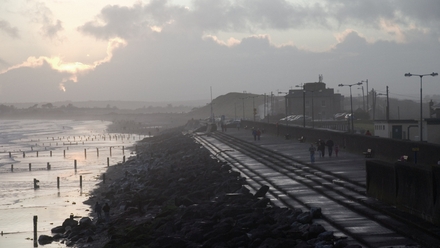 Beautiful Youghal harbour

15. Try some Water Sports with Atlantic Sea Kayaking. The whole family can sign up for kayaking and see Cork City from a different angle. There's also tours of Cork Harbour and around Spike Island.

Good old Family Fun
16. Hop On & Hop Off on a Bus Tour of the City, taking in the main attractions.

17. Go to the Dogs! Spend a night at Curraheen Greyhound track and see who'll get lucky and win.

18. Get Crafty at Cork Craft Month (August 10th to Sept 9th). Meet the makers' and learn new skills.

19. Take in a Show. The old family favourite The Sound of Music, plays at Cork Opera House from July 27th to August 18th.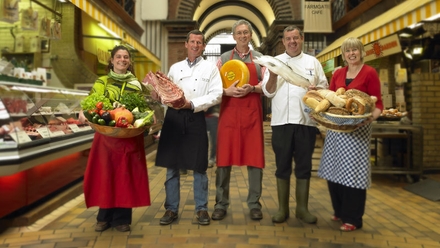 Some of the great producers and sellers at Cork's English Market
20. Whet the Appetite at renowned English Market, bursting with amazing food and one of the oldest indoor markets in Europe. It was even visited by Queen Elizabeth on her trip to Ireland.

So come on! Head south to explore "the real capital". Visit www.discoverireland.ie/cork for more information. To make the most of your August Bank Holiday weekend, log onto www.discoverireland.ie for information on where to stay, what to see and things to do.