A city getaway can cure many ills, from escaping the dreary Irish weather and bringing some sun, to simply getting you over the hurdle of the new year. Finding the right destination, however, can take some effort.
An ideal city break should be relatively affordable, not too far away and filled with enough sights and activities to keep you pleasantly occupied for a weekend – without overwhelming you. Looking at you, Rome.
With over-tourism plaguing many major European cities, such as Paris, Venice, Rome and Barcelona, savvy travellers are instead opting to visit smaller, but no less rewarding, locations, many of which are near the larger cities and served by direct flights to main airports.
Here, we've rounded up some of the best city spots to visit, from a romantic French enclave straddling canals, to a Belle Epoque spa town in the Austrian mountains and the 'Florence of Southern Italy'.
Food and architecture in Lecce, Italy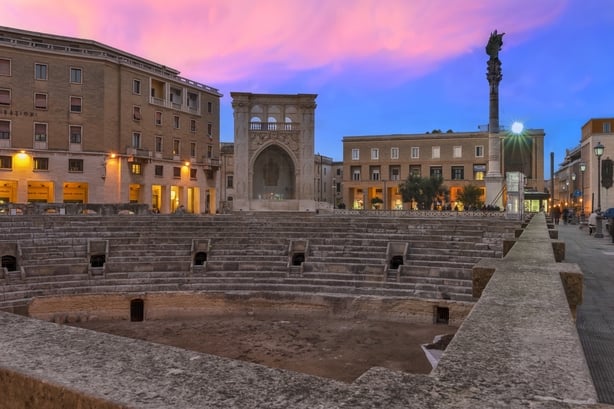 Often called the Florence of the South, Lecce is located in the heel of Italy's 'boot' and renowned for its Baroque architecture – built using a distinct honey-hued stone nicknamed 'Lecce stone' – unique food and the Ancient Roman ruins.
One such ruin is the jaw-dropping Roman amphitheatre located smack bang in the main piazza, which was only discovered in 1901. It was built during Hadrian's reign as Roman emperor during the 2nd century CE and could hold up to 15,000 people. There are also smaller Roman theatres to be explored.
As a university town, Lecce is also delightfully young, with bustling bars, restaurants and cafes all along the winding streets. One advantage it has over Florence is that it's on the coast, meaning in warmer months you can cool off in its blue waters or swim in the Grotta della Poesia, a natural limestone pool.
When there, make sure to try a pasticciotto, a famous pastry made of shortcrust filled with custard.
Fly direct into Brindisi airport, which takes three hours and 30 minutes, then hop a 30-minute train or bus to Lecce. Flights for a four-day trip in mid-October cost roughly €90pp.
Romance in Annecy, France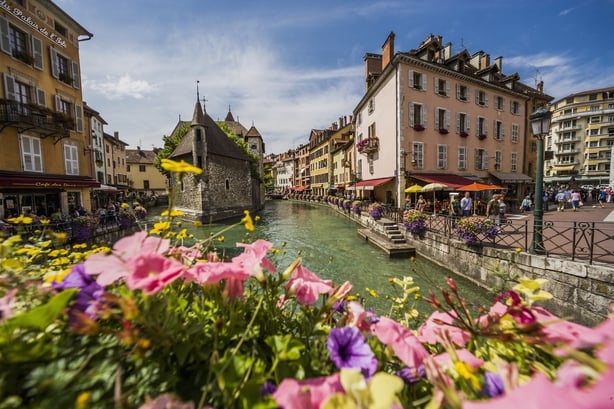 Want to visit Venice but feel it's too busy for your romantic weekend away? Try Annecy in France, affectionately nicknamed the 'Venice of the Alps'.
Located on Lake Annecy in the Alps, you can reach this mountain town by flying into Geneva – which takes two hours and 20 minutes – and driving less than 40 mins. Postcard-pretty, this medieval town is laced through with shallow, shimmering canals and filled with cobbled streets, flower boxes and pastel houses.
Walk through the Vieille Ville (Old Town) and visit Le Palais de I'Île, a ship-shaped 12th century structure that has been a prison, a courthouse and an administrative centre. The Château d'Annecy, a castle now housing a museum, is another worthy stop.
Proving its mettle as a romantic destination, there's even the Pont des Amours, or lover's bridge, where it's said that if you kiss while crossing, you will stay together for life.
A three-day trip in mid-October costs roughly €100pp.
Music and wellness in Salzburg and Bad Gastein, Austria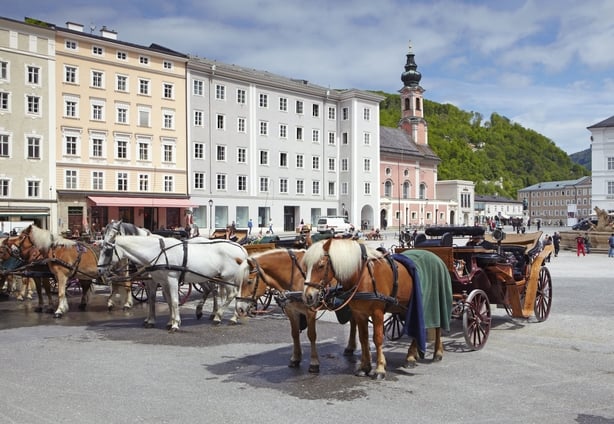 Birthplace of Mozart and where The Sound of Music was filmed, this regal and majestic city is a culture lover's dream, offering a glimpse into the old world.
Slightly less busy than nearby Vienna but no less memorable, Salzburg is only a two hour and 30 minute flight away. With former royal residences, cobblestone streets and centuries-old markets to peruse, there's plenty to keep you busy.
Visit the imposing Salzburg fortress, one of Europe's largest, perched high above the Baroque city, tour the old town in a horse-drawn carriage, visit Mozart's home and birthplace. After a busy morning, warm up at the Alter Market (Old Market) for shopping and food, stopping in Cafe Tomaselli to experience traditional Austrian cafe culture.
If you have a spare day, add in a day trip to Bad Gastein (a 90-minute train ride away), a Belle Epoque Austrian ski and mineral spa town, which looks like a Wes Anderson set. Skiing, thermal springs and hiking are popular here.
A four day trip in mid-December costs roughly €70pp.
Celebrating 700 years of history in Vilnius, Lithuania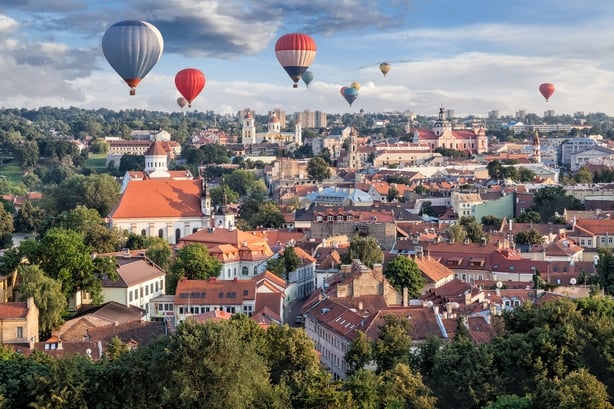 Once called the G-spot of Europe on a viral tourism poster – no one knows where it is, but once you find it, it's amazing, it claimed – Vilnius is a rich and storied city, which is currently celebrating its 700th birthday with a year of festivals and events.
Perfect for history buffs, especially when it comes to wartime history, the city was occupied by both Nazis and Soviets, and has been a refuge for people of many faiths including Catholic, Protestant, Jewish and Ruthenian Orthodox.
Visit the Museum of Occupations and Freedom Fights, housed in a former KGB building; Hales Market beside the station; Gediminas Castle Tower, imposing fortress that tells the story of the city; and Vilniaus and Islandijos, a 500 metre stretch of bustling nightlife in the old town.
Food here is hearty, comforting and potato-heavy. Try the kukuliai, pork-stuffed potato dumplings, and kugelis, a potato casserole.
Vilnius is a three hour 10 minute journey from Dublin. A four-day trip in March costs roughly €200pp, but go at the end of October and it's closer to €120pp.
Family fun in The Hague, The Netherlands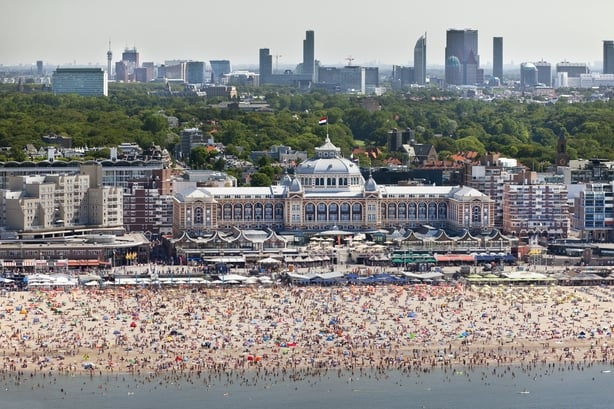 Many of us know the Hague as the home of the U.N.'s International Court of Justice and the International Criminal Court, but it is also a charming and family-friendly holiday destination. If Amsterdam isn't your vibe, or just too busy, there's plenty in The Hague for all the family.
Fly into Amsterdam, a short flight at only one hour and 40 minutes, and hop a train to The Hague. Here, you can visit Scheveningen beach, a beach resort, in the summer, or take in the political and royal sights like the Binnenhof, the Peace Palace and royal residences.
Art abounds here, as Vermeer's Vermeer's Girl with a Pearl Earring is held in the small Mauritshuis museum. For a different kind of craftsmanship, visit the Louman Museum, which has a jaw-dropping collection of classic cars.
For kids, visit One Planet, an interactive science museum, and Duinrell, an amusement park. For older teens or the ghoulish among us, there's De Gevangenpoort (the Prison Gate), a museum housed in a mediaeval prison.
A four-day trip in mid-January costs roughly €70pp.
Road trip through Asturias, Spain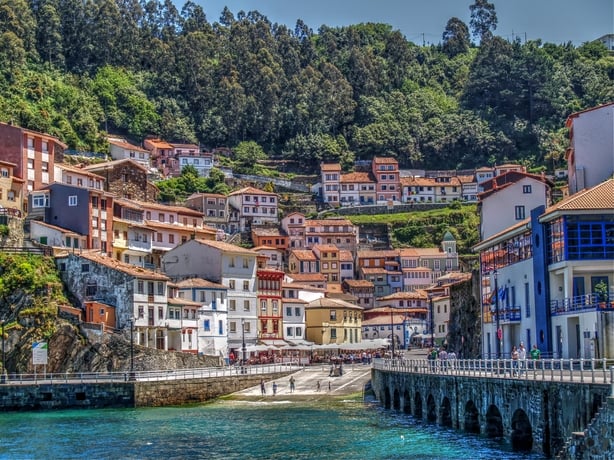 Although the crowds will always flock to Madrid and Barcelona, Northern Spain has many treasures to behold, not least its stunning Costa Verda, or Green Coast. A lush expanse of breathtaking cities dot the coastline, making it ideal for a quick road trip, if you have the time.
The Asturias region is easily reached by direct flights from Dublin, taking just under two hours. Oviedo is the region capital, a colourful and clean city perfect for solo travellers. It's also filled with Gothic architecture, and the Fine Arts museum holds works by Goya, Dalí and Picasso.
Gijón is larger and looks out over the Bay of Biscay. Unsurprisingly, it's renowned for its beaches and delicious seafood. One must-try, however, is the local sidra or cider which is brewed all across the region.
For a longer trip, hug the coastline from Oviedo to Cudillero (a must-visit, if possible), onto A Coruña, Santiago de Compostela and finally to Vigo to really savour the scenery.
A four-day trip costs roughly €90pp.
Hiking in Kos, Greece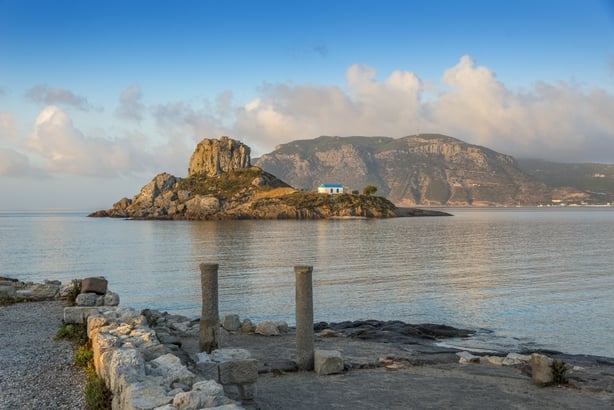 In the aftermath of the devastating wildfires earlier this summer, Greece has been struggling to get its tourism back on track, as many islands and their facilities were decimated by the fires.
One island that was largely spared, however, was Kos, one of the Dodecanese islands and an ideal entry point to exploring the 227 inhabited islands and supporting the tourism industry.
Perfect for those looking for an active holiday, Greece is full of scenic hiking trails that bring you up close with myths and legends. Kos has a stretch of mountains at its core, making it particularly fun for hikers.
Among the most famous hikes is Dikeos, island's highest mountain. or step back in time with hike to the sanctuary of Asclepius, which included the school of medicine founded by Hippocrates – believed to be the first hospital.
Visitors can also partake in kayaking, windsurfing, diving and even hydrotherapy, if so inspired by Hippocrates' teachings.
A three-day trips in mid-November costs roughly €80pp.
Christmas markets in Leipzig, Germany
If you're dead set on having a white Christmas, look no further than this intriguing city in Germany. The Leipzig Christmas market dates back to 1458 and has been thriving ever since, making it one of the country's oldest, as well as largest, markets.
Running fro, November 28 to December 23 and with 250 stalls, oodles of Christmas lights and a massive spruce Christmas tree in the middle of it all, it's a sight to behold and sure to put you firmly in the festive spirit.
Aside from the market, Leipzig has plenty to offer the traveller looking to see more of Germany besides Berlin. As part of East Germany until the Berlin wall fell in 1989, Leipzig has since become a thriving art and music centre, with many independent artists' venues to visit.
Johann Sebastian Bach also lived much of his life there, where a museum commemorates his enormous contribution to music, while the stunning Madler Passage – a shopping arcade – nods to figures form Johann Wolfgang von Goethe's play Faust.
Flights run direct from Dublin to Leipzig. A four-day trip at the end of October costs roughly €50pp, though check back for flights closer to Christmas to visit the market.