Just as in a villa far, far away another season of Love Island was wrapping up, myself and my boyfriend were on a boat in Glengariff, Co. Cork, getting the goss on the salacious shenanigans of two different bombshells: Brendan and Black P, the local white-tailed sea eagles.
We were visiting West Cork as guests of Fáilte Ireland and were in the right place for such a tale, historically speaking: Glengariff was once the honeymoon destination for the British Isles until Killarney muscled in, so it was no surprise to hear of two lovebirds making headlines with their new chick, hatched in April of this year – the first to be reared in Ireland in over 100 years.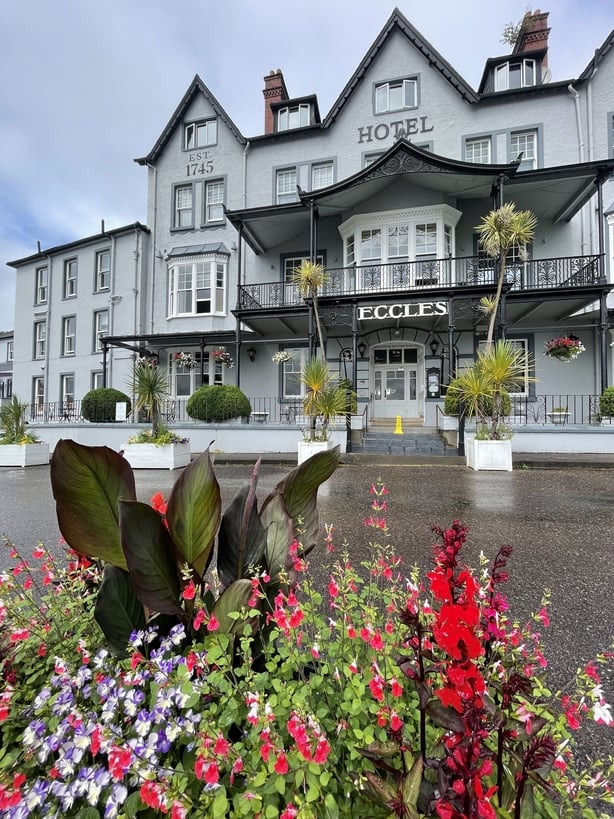 If it was romance they were going for (being predatory birds, it almost certainly wasn't), they nailed the setting: the fairytale streets, the picturesque bay, the serene water overlooked by the former home of Maureen O'Hara, the area's most famous resident.
It was fitting, too, that in our short trip along the Wild Atlantic Way featured extremes in weather that wouldn't be out of place in an Old Hollywood epic.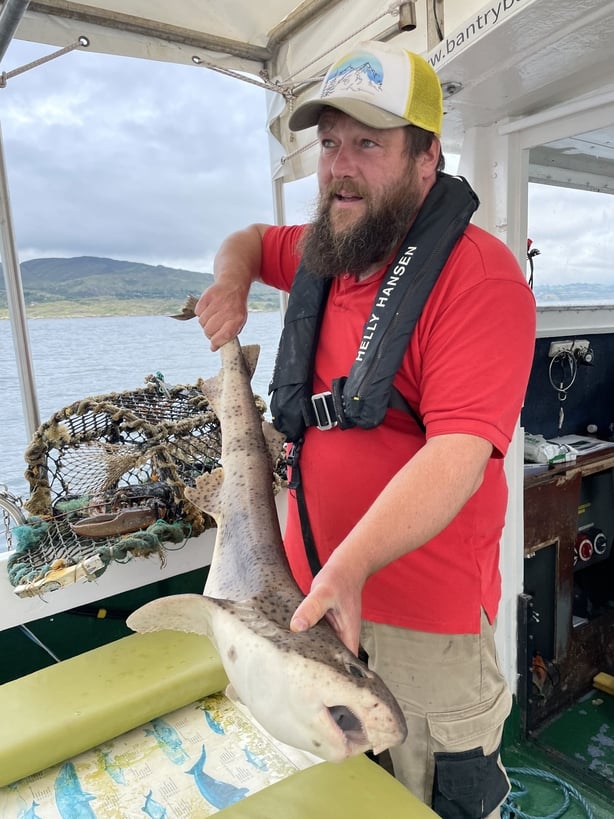 Once in Glengariff we set our bags down in the Eccles Hotel, the first purpose-built hotel in Ireland, a striking grey and black building that overlooks Bantry Bay and Garinish Island. There wasn't much time to take it in as it was straight down to the pier for the Bantry Bay Marine Wildlife Tour.
Spanning three hours, and costing €50 per person, the tour brings you across the bay, taking in some mackerel fishing along the way and emptying out lobster traps – this time we got to meet two lobsters, a velvet crab and a bull huss, all of which were released back into the water.
Windswept and hungry from the day's activities, it was on to dinner at the Garinish Restaurant in the Eccles Hotel, served in its stately dining room that overlooks the bay. In keeping with the old-world grandeur of the hotel, dinner was presented under domed silver cloches, and drew inspiration from local produce.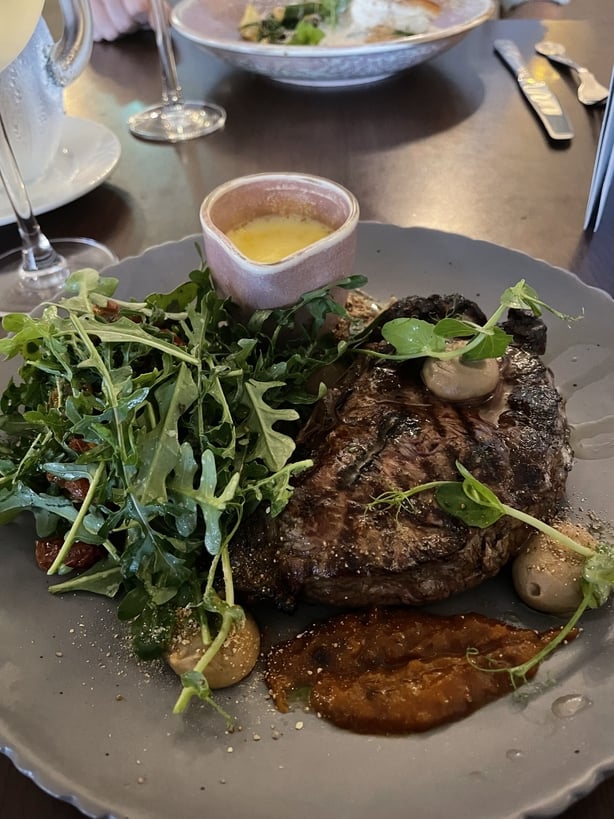 We went for the seared scallops and frito misto to start, the turbot poached in Irish butter and sirloin steak for mains and lemon posset and seabuckthorn cream with honeycomb for dessert – an incredibly luxurious meal full of surprising flavours.
We awoke to grey skies, which didn't bode well for our morning spent kayaking with seals, but as a woman who aggressively romanticises the idea of seals, I didn't really care. After a quick breakfast, we headed off for a paddle with Wild Atlantic Kayaking, which costs €30 per person.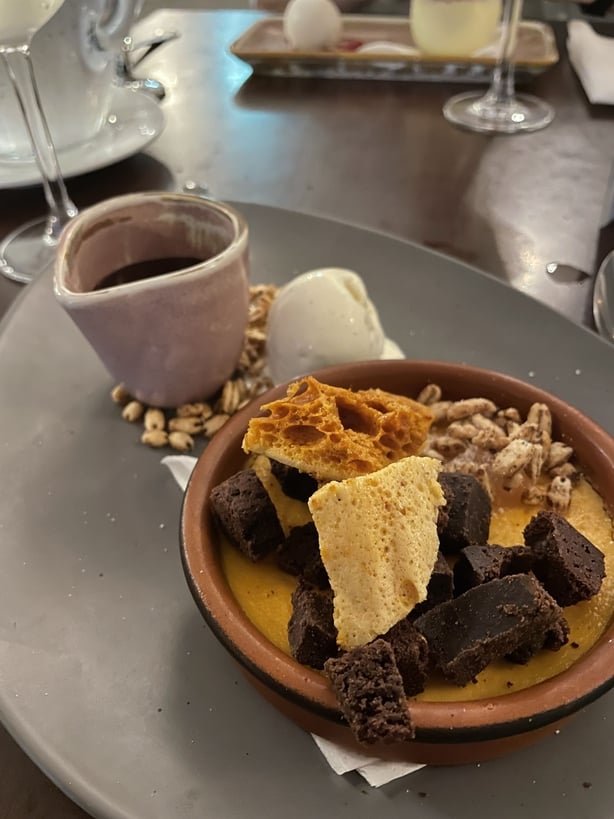 I won't lie, when they handed us oars and our own kayaks and pointed us toward the silvery water, I felt they were making a big mistake; two eejits in vessels with no guide on a very overcast day? But they assured us we'd be not only fine, but well monitored from the pier and by the numerous safety boats dotted across Adrigole Harbour.
"Can you pet the seals?" I asked, as if to make them worry about us. The answer, of course, was absolutely not. As cuddly as they look from afar, seals have razor sharp teeth and serrated fins, so no touchy.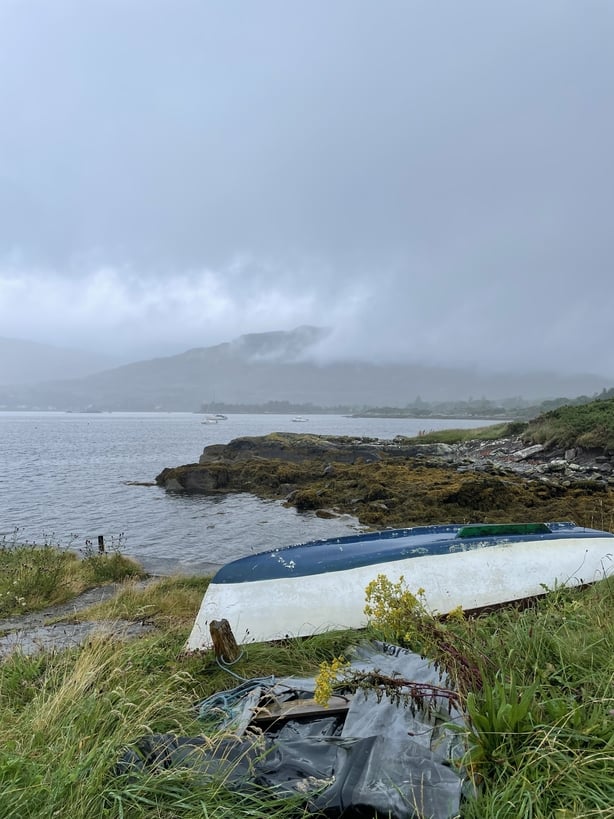 Despite the weather, our hour spent kayaking was a personal highlight. Watching the clouds roll over the towering mountains from the water was unforgettable, and almost stole the show from the plump seal family staring us down from the rocks.
Dripping and chilled from the water, we high tailed it back to the hotel for a final shower before making our way to Allihies Copper Mine Museum.
A word to the wise, if Google Maps sends you down what you think might be a hiking trail, it most definitely is a hiking trail. There are few things as surreal as snaking your way through brambles while listening to the new Beyoncé album.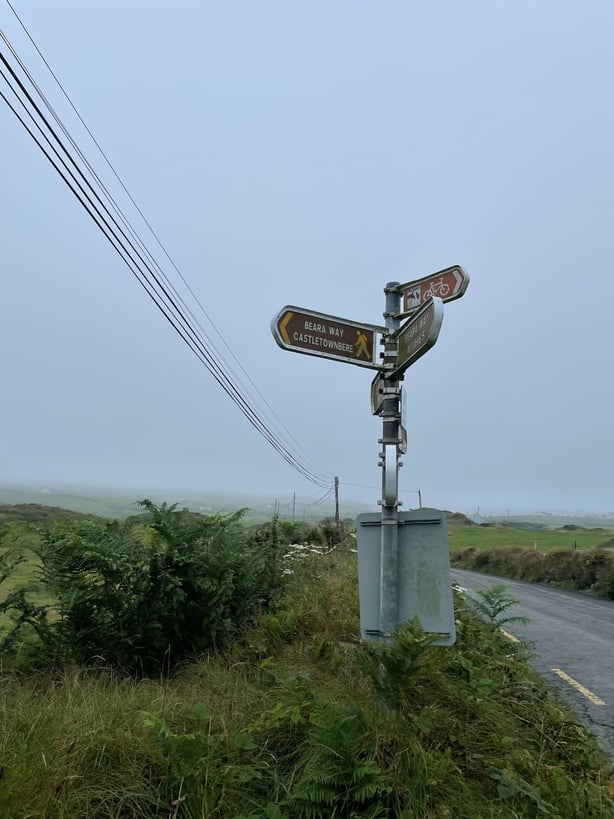 The museum, which costs €12 per person, is a moving testimony to the mining community, with accounts of mine workers, stories about the influential pioneers who built the mines and the history of copper in Allihies. There's also a scenic walk that takes you past the smokestack used in the mines, but the weather didn't allow for wandering that day.
Dinner that evening was in Murphy's Restaurant in Castletownbere, a bustling traditional spot serving some of the freshest seafood I've had in ages. I went with the prawn cocktail and cajun smoked salmon, while my boyfriend opted for the calamari and chicken goujons.
Finally, it was onto Bere Island where we'd be glamping for the night. Wild Atlantic Glamping was set up during the pandemic by owner Caitríona, who grew up spending her summers on the island and dreaming of the campsite she'd set up in the future.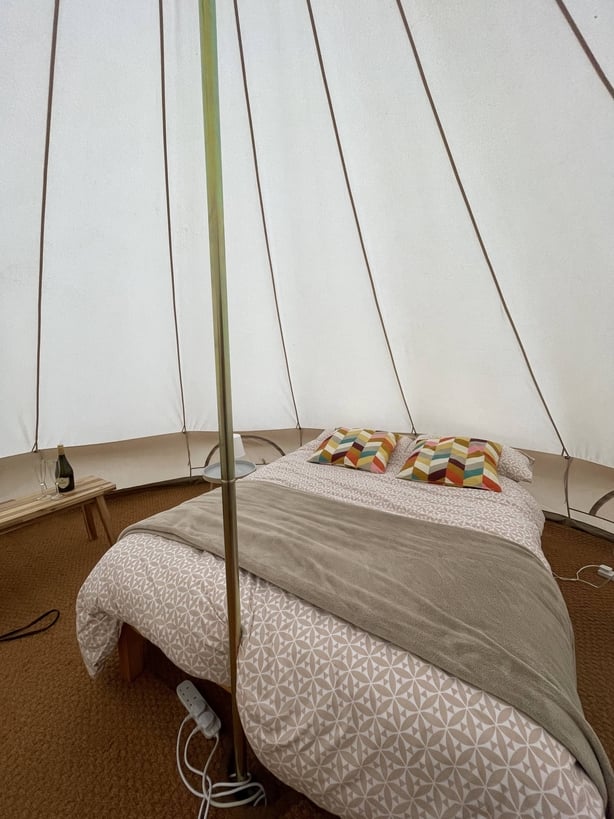 Made up of 10 luxurious bell tents with beds and electricity included, the site is simply stunning and overlooks the rolling mountains and pristine water. The minimal main building includes everything from cubbies of essentials like cutlery and a scone and marshmallow care package, to a light-filled dining room and a fire pit.
We arrived amid blustering winds and rain so we snuck off to our tent to read and get warm. The wild weather only made waking to clear skies and a golden sunrise all the more awe-inspiring.
After a short potter around the island – including to the postcard-perfect swimming pier and the military fort high on the hill – we departed once again for the mainland where we'd be finishing our trip with Dursey Island Boat Tours.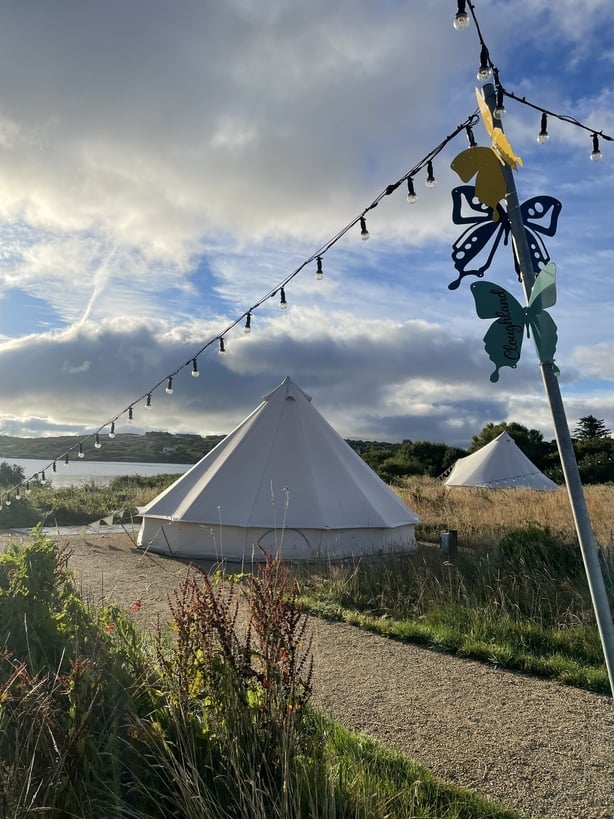 Taking off from the idyllic Garnish Pier, which looked like a Greek enclave in the shining sun, we loaded onto a rib boat and tore across the waves to get an up-close-and-personal look at the islands off the Beara Peninsula. This tour costs €120.
Guided by Jason, whose clear love for the area radiated off him, we sailed around natural landmarks like Bull Rock, the destroyed cast iron lighthouse on Calf Rock and more. The peninsula is a surreal landscape to travel through regardless, but seeing it from the water truly makes you appreciate its beauty.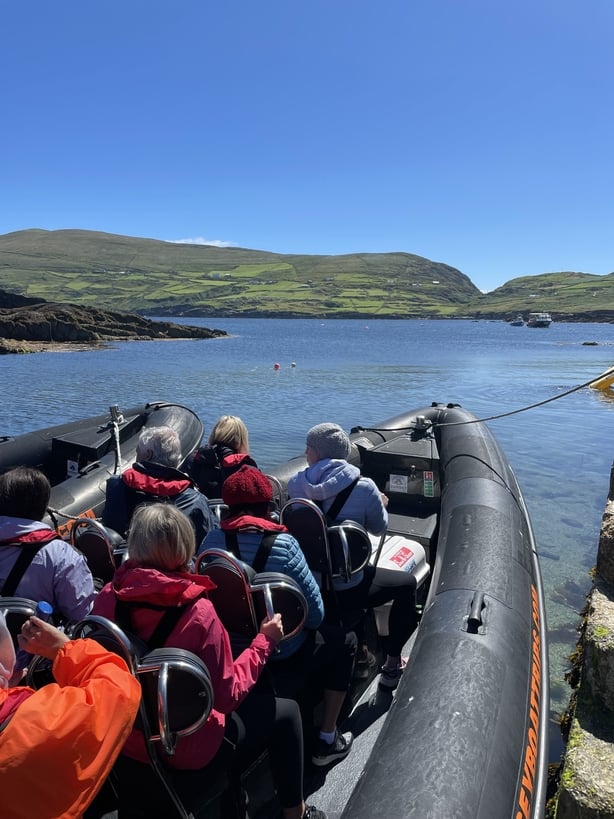 And so we started the long journey home after a wild weekend on the Wild Atlantic Way. If you can get the weather for it, Ireland is the only place you'd want to be, that's what we all say. But experiencing the two extremes in one of Ireland's most dramatic landscapes was even more memorable than three days of sun, if you ask me.
The details
We travelled for the purpose of review as a guest of Fáilte Ireland, whose 'Keep Discovering' campaign is encouraging people living in Ireland to experience the joy of discovering the many hidden gems that Ireland has to offer. If you need inspiration on where to go and what to do, visit discoverireland.ie.
We stayed in a Cosy Double Bay Room, which costs €170 a night. We stayed in a 2 person bell tent, which costs €215 a night. Breakfast and evening meals were covered, as was accommodation, activities and ferry fees.
For more staycation inspiration, check out our review of a five-star stay in Dublin city centre and a summer surf trip on the Wild Atlantic Way.