Conor Goodman joins The Ray D'Arcy Show on RTÉ Radio 1 to talk about the best place to holiday in Ireland in 2022. Listen back above.
The Irish Times and Fáilte Ireland began a feature in May looking for the best place to holiday in Ireland in 2022. In the end, almost 12,000 entries from across the country were sent in, explaining why their part of the world was the best to visit.
A panel of expert judges reviewed the entries and whittled their choices down to the top 20. After visiting each of these gems with a team of researchers, and taking everything from cost to natural beauty into consideration, they settled on their top five spots.
Conor Goodman joined The Ray D'Arcy Show for the big reveal, and explained that the top choices had to appeal to all kinds of holidaymakers whether they be a couple in their 60s or a young family with children in tow.
"We're looking at a place that offers different holiday experiences for different kinds of people. It could be a weekend foodie break for one person and it could be a week on the beach for somebody else."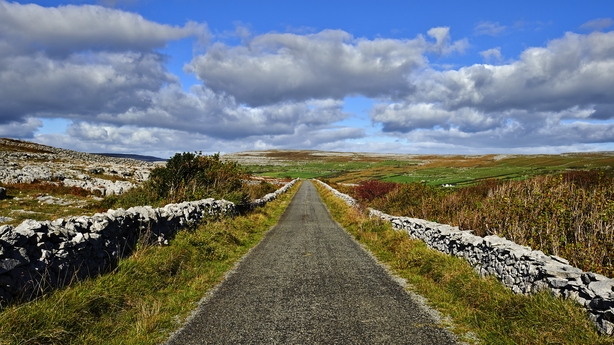 The top five destinations were:
Achill Island in Co. Mayo
The Burren in Co. Clare
Innishboffin Island in Co. Galway
Portrush in Co. Antrim
Carlingford, Co Louth
Ahead of the big reveal, a host of guests joined the show to discuss the top five spots. We heard from Sean Molloy on Achill Island, Elaine O'Neill on the Causeway Coast and Portrush, Tony Kirby on The Burren, Conor Sweeney on Inishbofin, and Joanne Grendon on Carlingford.
In the end, Goodman was delighted to reveal that The Burren in Co. Clare was voted as the best place to holiday in Ireland in 2022.
"You're looking for something slightly magical, you're looking for an X-factor, and this one had a few X-factors I would say."
To listen back to the full chat on RTÉ Radio 1, listen back at the top of the page.