It's a magical place that has fascinated people for more than a thousand years. Monks have lived there. Puffins make their home there. And for a while, the Millennium Falcon was parked there.
There's something about Skellig Michael that has always been special. But what is that something? Ryan Tubridy spoke to man who might know: Robert L Harris, Skellig Michael's warden for the past 34 years.
Robert has written a book about his time looking after one of the country's most famous landmarks, Returning Light: 30 Years of Life on Skellig Michael. Ryan wanted to start at the beginning, and so he asked what Skellig Michael is and why it's so important.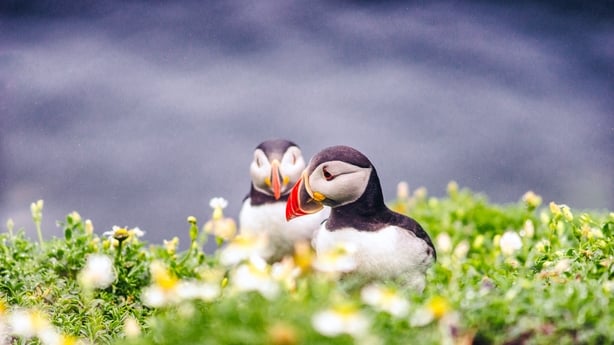 It was a big question but Robert's answer was up to the challenge: "It's a rock out at sea. And, for a thousand, maybe two thousand years, people have stood on the shores of the Iveragh peninsula or the Dingle peninsula or the Beara peninsula and looked out at this mysterious place. And, obviously, it must have fascinated people even in pre-history."
In the sixth or seventh century, monks decided to go out to the island and set up a monastery there, but we're not really sure why. Michael tells Ryan that there's been lots of research done, but most of the conclusions are hypotheses.
And he has a hypothesis of his own: "Obviously, it's a human thing to want to go out to an extreme place. And there you have that extreme place in view of the mainland, but at the same time it's utterly apart."
Skellig Michael, Robert says, is a place where you can go to confront the past and this is far easier on the island than anywhere else because there's nothing else there. It's also the last bit of land – when you stand on the top of the rock and look out to sea, there's only horizon.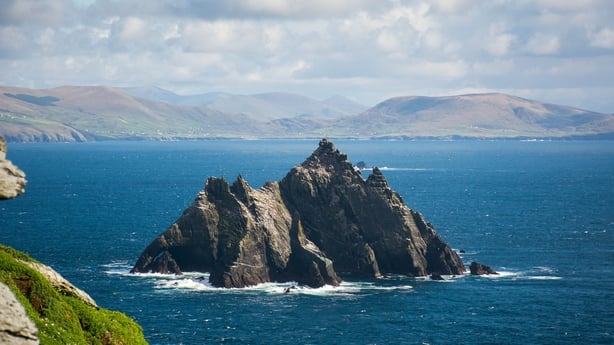 The island's presence in pre-Christian times may have had a special significance: "Places like that might have been seen with entrances into the other world. There are all sorts of legends associated with far islands, islands where – the whole legend of Tír na nÓg, for instance, the idea of a place where you went to, where you passed through boundaries and all the limitations of being human were lifted."
Robert has a fantastic description of a possible reason for Irish monks making what would have been an incredibly arduous journey somewhere between fourteen and fifteen hundred years ago and how St Patrick and St Columba were seen as fighting a spiritual battle against the forces of evil:
"And Skelligs is on – along with all the other islands and other places where monks lived – it's kind of on the frontline of a spiritual battlefield. So these people are engaged in spiritual warfare for everyone, for the souls of all mankind, so to speak. So, this is the ethos behind going to a place like that."
Having spent more than 30 summers on Skellig Michael, Robert knows what he's talking about when he tells Ryan that living on the island isn't easy, especially during the winter, which makes the monks' achievement all the more impressive.
"It's a very difficult place to imagine people living in the wintertime because, well, eventually they built little gardens there, but you can be cut off – we're cut off for days at a time. In fact, this year no boats landed for two weeks at the end of the year because the sea just got too rough."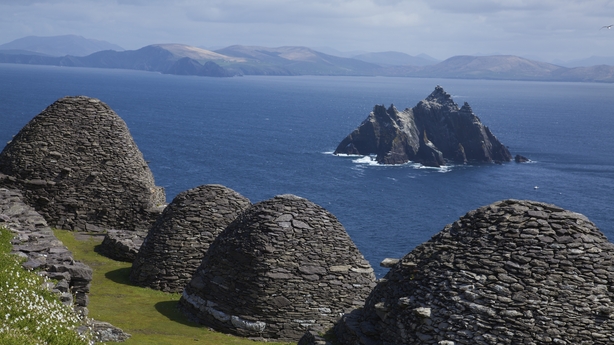 But how did it come about that Robert has been caring for the Skelligs for so long? He answered an ad in the paper in 1987 and took it from there. And despite the fact that he was born in Peru to American parents – Ryan quipped that he sounded like actor James Stewart – Robert was aware of the Skelligs and when he got there, he too felt the pull of the mystical island:
"We had sat on the top of the rock and both said, 'There's gotta be some way to come and spend a little longer here'."
In the book, Robert says the island beckoned to him. And he's certainly not alone. You can hear Ryan's full conversation with Robert L Harris by going here.
Returning Light: 30 Years of Life on Skellig Michael by Robert L Harris is published by HarperCollins.