In 2020 Randy Lewis, a Canadian chef and travel enthusiast living in Lahinch, Co Clare, started planning his Irish food and travel adventure which he would do in a VW Campervan.
He covered a number of counties in just six days, visiting a dozen food businesses and enjoying some great Irish adventure in the great outdoors.
What sets Randy apart is that he has been travelling and enjoying the flavours of far flung places for over 20 years bringing the flavours back to his restaurant in Lahinch. He lives and learns through experiencing cultures and enjoying food, landscapes and experiences.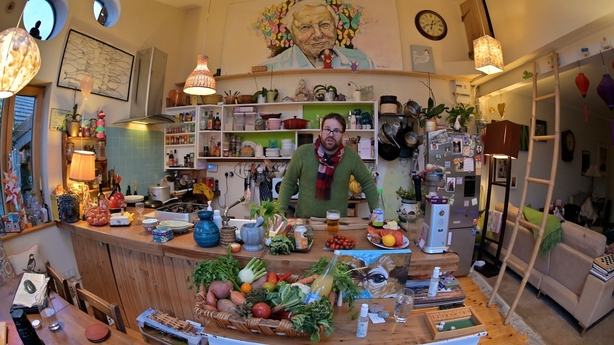 Here, on the next stop of his adventure, we'll see Randy relax in a Dalkey kitchen where he cooks up a storm from the latest batch of ingredients.
In this episode you will see Randy's ability to combine great ingredients with seasonal produce to create a feast fit for a king.
At home in his friend's kitchen, he relaxes and you really get to enjoy the spirit of this Canadian Foodie and Travel enthusiast.