The Irish tourism world has once again racked up another award in an unprecedented year for travel as Lonely Planet named the Burren EcoTourism Network the Best Community Tourism Project in its Best in Travel picks for 2021.
The prestigious publication – long the go-to resource for ambitious and adventurous travellers – has built a global following for its recommendations and insider travel tips, but in recent years it's turned its focus to the future of travel. And in no year is this more important than this one.
The latest list celebrates commitments to community, diversity and sustainability across the world and champions projects in Ireland and Australia amongst the most inspiring innovators.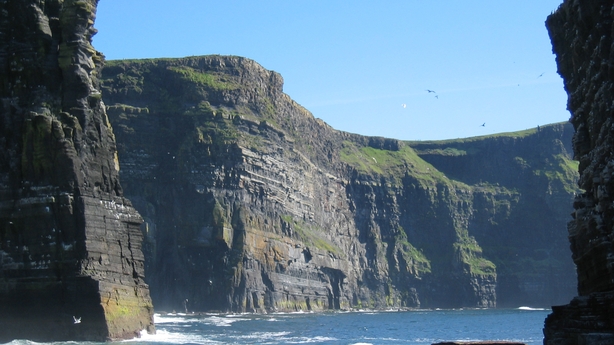 Describing it as "an impressive community collaboration", the Burren EcoTourism Network is a group of more than 60 local enterprises that over the last few years has transformed Ireland's Burren and Cliffs of Moher Geopark into a "global leader for sustainable tourism".
By focusing on mentoring and training, their goal is to invest in sustainable tourism, a topic that's of huge importance in a year defined by the outbreak of Covid-19 and massive damage to the travel industry.
"Joining together to promote slow tourism, local engagement and a greater responsibility for a more sustainable future for all in the area", the publication writes. "All enterprises subscribe to the Burren & Cliffs of Moher Geopark 'Code of Sustainable Practice'. This is an online platform that measures waste output, water consumption and energy usage and encourages each business to make reductions in these areas. The Code of Practice is the only one of its kind in Ireland."
We need your consent to load this Instagram contentWe use Instagram to manage extra content that can set cookies on your device and collect data about your activity. Please review their details and accept them to load the content.Manage Preferences
Celebrating the news, Niall Gibbons, CEO of Tourism Ireland, said: "It is a well-deserved accolade, recognising all of their hard work to become a global leader for sustainable tourism. I would also like to thank Lonely Planet for the wonderful support they have shown the island of Ireland over the years.
"In what has been a devastating year for travel and tourism, this accolade is really good news and will surely inspire travellers everywhere to put the Burren, Co Clare and the island of Ireland on their holiday wish-list – when the time is right."
Speaking on the announcement, Lonely Planet CEO Luis Cabrera said: "Travel in 2021 and beyond will be a much more considerate exercise than it has been ever before.
"With travellers cautiously re-engaging with the world and focusing on ensuring their impact is safe and positive for host communities, we have decided to highlight destinations and individuals that truly enable visitors to make genuine contributions through regenerative travel."
Ireland is experiencing a boom when it comes to tourism, if not in visitors then in awards. Only earlier this year, Lonely Planet featured our small but impressive country on its Ultimate Travel List, a round up of the 500 most memorable places on Earth.
Also mentioned on the list was the astounding work done by Australia to restore the country's natural landscape after the catastrophic bush fires that horrified the world.
"A year on from the devastating bush fires, the country has been recognised for the amazing community restoration work, including the coordinated effort from The Nature Conservancy Australia, to help the rainforests, sapphire coasts and endemic wildlife rise from the ashes", the publication wrote.