For a holiday in Ireland to remember, try the Step House Hotel, a four-star boutique property in the village of Borris, Co Carlow. From here, you can take in some great outdoor activities in the nearby Blackstairs Mountains and along the eco-spine, the long distance walking route of the Barrow Way.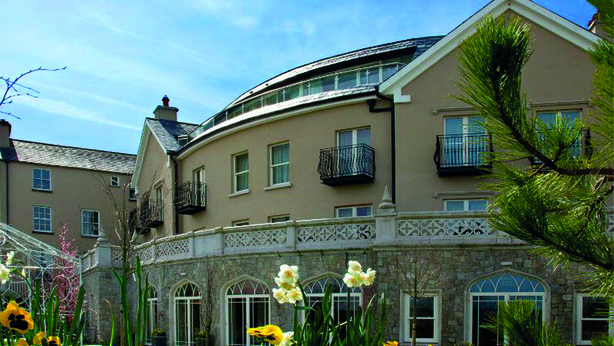 A break here will leave you feeling relaxed and rejuvenated. Behind the original Georgian features are 20 luxurious bedrooms designed in a sweeping curve to create panoramic views of rolling countryside around Mount Leinster.
Open the French doors onto your terrace, and begin your day by breathing in the unspoilt countryside.
All rooms have king-sized beds, elegant furniture, rainforest showers and Irish art with free internet access. For The Step House Hotel's head chef, Alan Foley, seasonality is everything, so he uses the best local ingredients, organic where possible. Breakfast is a feast and for lunch and dinner, Bar 1808 specialises in Irish cuisine with a French twist.
The Woodford Dolmen Hotel is one of Carlow's most popular hotels for family holidays and gatherings.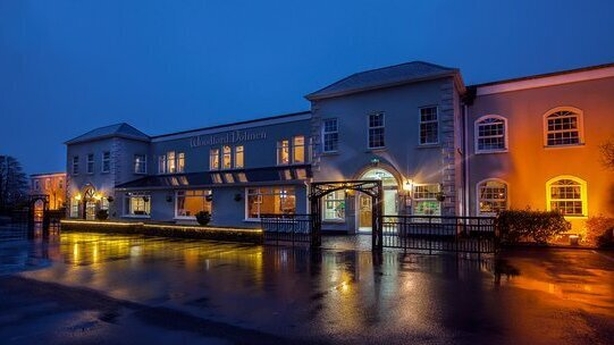 Despite all that's happening at the moment, the hotel's general manager, Colin Duggan, and his 80-strong team, are ready to offer a traditionally elegant experience to their guests.
Renowned for its friendly atmosphere, the hotel wants guests to feel safe and comfortable during this time.
The hotel's options include one and two-night family breaks with breakfast and a family meal as well as a kid's movie night, with popcorn and juice supplied.
The hotel's picturesque location has lovely grounds to explore, including the Draíocht Glen fairy garden for the little ones.
Nearby, guests can enjoy outdoor activities such as boating, walking, biking and garden visits, and a hotel booking comes with a 10% discount at various local attractions. For more information on latest offers, visit woodforddolmenhotel.ie.
Start your exploration of the Carlow countryside on the Barrow, aboard a canoe, kayak or paddle-board from local companies Go-With-The-Flow River Adventures and Pure Adventure. All tours are guided and suitable for families, allowing you to discover wildlife, which inhabit this green place, at a relaxed pace.
There's nothing better than a walk in the country to clear out the cobwebs. The Barrow Way from Borris village to St Mullins (16km) offers a different experience for the visitor; a remarkably picturesque route, with surrounding hills and woodlands adding visual splendour to the journey. Clashganny Lock and Weir is 6km from Borris and is a popular picnic spot with wonderful walks through Clashganny Forest.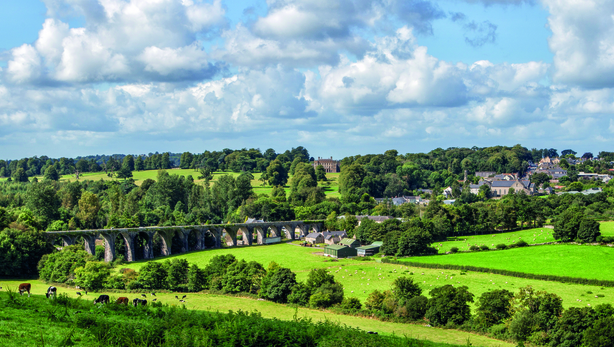 It's also home to Clashganny House Restaurant, set in an imposing 1840s mill house where two smartly furnished dining rooms flank the front door, looking out onto mature woodland. With Rob White's excellent cooking that celebrates local artisan produce and his wife Karen's warmly professional presence, it is little wonder that Clashganny House is amongst the country's best. Since scooping Georgina Campbell's Best Newcomer Award in 2014, the accolades have kept on coming, most recently in 2020 when Rob was voted best chef in Carlow in the Restaurant Association of Ireland Awards.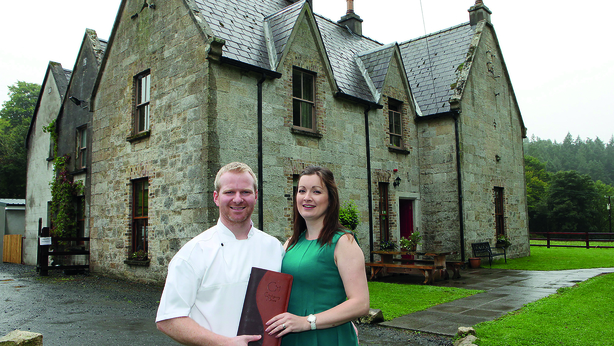 St Mullins marks the end of the Barrow Way, a 7th-Century ecclesiastical site with a special peace and charm all its own. Featuring a Norman motte and bailey and the ruins of an ancient graveyard, it is a place well worth exploring. Relax in the Mullicháin Café on the quayside where an outside seat offers a wonderful view of the River Barrow.
If you prefer a more serious hike, then head to Kilbrannish Forest Recreation Area in the nearby Blackstairs Mountains, featuring three signposted trails including an 11km route around John's Hill. The route offers wonderful views of the surrounding countryside – walkers will be rewarded with particularly fine views from the summit of Croaghaun (455 metres) northwards over the plains of Carlow with the towns of Myshal and Tullow spread out below. Cyclists can enjoy some wonderful routes around the Blackstairs and through its nearby villages.
Make sure to leave time to explore the charming village of Borris, with its traditional street-front and pretty mountain setting. It is also home to Borris House, Gardens and Woodlands, built by the McMorrough-Kavanagh clan who were Celtic kings of Leinster. There are many aspects to a visit here – tours of the 15th Century castle as well as a visit to the Granary, Lace Garden and woodland areas. Visit borrishouse.com for opening times.
For further information, visit carlowtourism.com for a range of day and multi-day trips to Co Carlow.