The evenings are getting brighter, making it that bit easier to imagine jetting off somewhere warm and sunny this year. Thankfully, the travel deals are already pouring in, so take your pick from a sultry getaway to Lisbon or a longer stay in a Turkish oasis.
As well as this, there's Portugal's latest tourism tool: a travel guide that suggests locations to you based on your mood.
Discover the natural paradise that is Sri Lanka
If you're wondering if heaven is a place on earth, Sri Lanka is at least close enough. The tropical island boasts no less than eight UNESCO World Heritage Sites and is rich in natural beauty and exquisite cuisine. With Hayes & Jarvis, you can now explore the "Pearl of the Indian Ocean" with ease.
Start the Classic Ceylon Tour in Colombo, the vibrant capital, then move onto the historic ruins of Polonnaruwa including the ruins of the Royal Palace, the Gal Viharaya. Along the way you'll see tea plantations, visit Kandy Lake and climb up the 5th century Sigiriya rock.
Luxury resort to open in London's former Grade II listed Whiteleys Department Store
Six Senses is one of the most renowned luxury resort companies in the world, and its latest venture will transform a Grade II listed building in London into its chicest spot yet.
Nestled in the grand terrace of white stucco houses and garden squares, Whiteleys was an iconic Art Deco department store that dazzled visitors for years. Now, the building is to be transformed into a luxury spot, ideally located near Hyde Park and Kensington Palace.
Grab your skis: here are last minute trips to French resorts
France is famous for its romantic cities, stunning cuisine and museums overflowing with artwork, but it's also a prime spot for nature lovers and those looking to hit the slopes. Lucky for you, if you're looking for a last minute ski getaway Crystal Ski has plenty of offers available now.
With a range of resorts for any level, plenty of cosy cabins and high altitude pistes and glaciers to explore, a ski trip to France is one you won't soon forget.
Find your Turkish delight in Kuşadası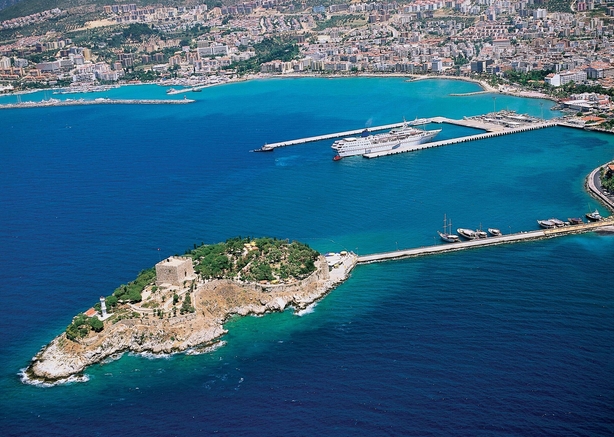 Nestled on the stunning Aegean coast in Turkey, Kuşadası is one of the oldest and most culturally diverse seaside towns in the country, making it the perfect base for holidaymakers who want a little history with their holiday.
With classical ruins and 40km of coastline to explore, and more beaches than you could visit on a mini break, the active fishing port town is also a thriving nightlife spot, making it perfect for any and all kinds of travelers. Sunway is offering 7 nights in the 3* Golden Day Wings Hotel from €399pps.
Brighten up the Spring with a trip to the United States' West Coast
Christmastime and New Year's might be marked with lavish shopping trips to the East Coast, with New York City luring thousands of visitors with its department stores and outlet stores. But come the fresh days of Spring, its the balmy East Coast that beckons, and with American Holidays you can explore San Francisco and Seattle this year with the family, from €1,329pp.
Starting in Washington, roam about downtown sampling goodies from Pike Market, watch the sunset at Space Needle or visit the San Juan islands by ferry. Then, take to the hills of San Francisco, cycling across the Golden Gate Bridge and touring Alcatraz Prison.
Portugal's new Emotional Travel Guide will show you where to visit next
Want a holiday that's a total #mood? Portugal's newest tourism tool will suggest locations for you to visit based on what vibe you're going for. Whether you're feeling romantic, adventurous, relaxed or curious, the Emotional Travel Guide has the tips for you.
The interactive site shows you a wheel, dotted with varying emotions that when you click on bring you to a range of foodie spots, cultural monuments, insider tips and unforgettable experiences all catered to what mood you're in.
Fall in love with Lisbon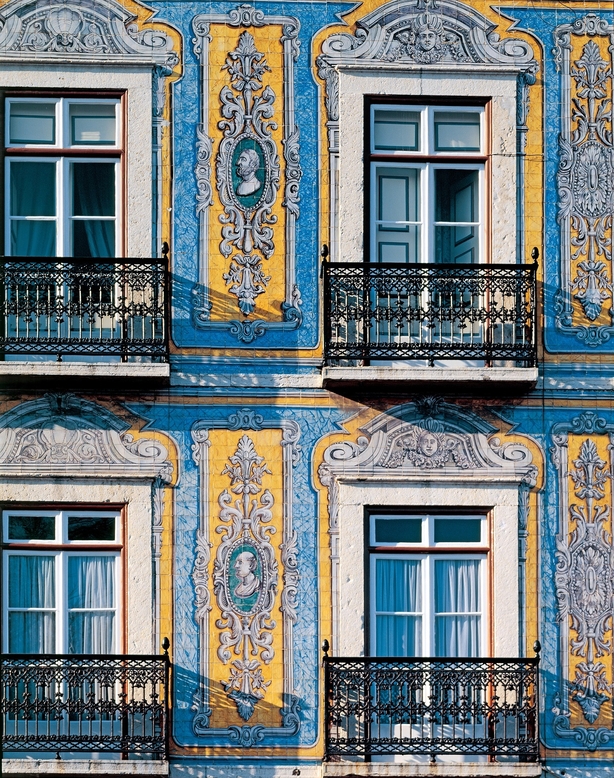 Lisbon has been drawing travelers in droves for years, charming them with delicious seafood and pastries, stunning architecture and nearby sights. Whether you're a family of five, a gaggle of bachelorettes or a couple looking to steal a few nights away, walking the tiled avenues and golden hills never gets old.
You can almost bank on the sunshine in Portugal, so why not try Sunway's offer of 7 nights in the 4* Clube Do Lago Apartments from €649pps.
Watch the Northern Lights from Sweden's immersive floating hotel
From the moment the world saw its concept drawings, Arctic Bath - a boutique hotel and wellness retreat in Sweden - has captured the imagination. The unique hotel is a floating sauna, designed to look like a traditional timber fort that waves on the bracing waters of Lapland.
The hotel is finally open, inviting guests to immerse themselves in the elements through their boutique spa, while also leaving a minimal environmental footprint.
Bank on excellent weather in Fuertaventura
Fuertaventura is a true old reliable, as you're almost guaranteed excellent weather all year around. From its stunning white sandy beaches to its shimmering water teaming with water sports clubs, not to mention the bustling nightlife and local cuisine, it's not hard to see why the island spot has stayed so popular with us Irish!
In the beautiful coastal town of Caleta de Fuste, stroll by striking sand dunes while marvelling at the dramatic volcanic scenery. Perhaps take a spectacular catamaran trip to discover marine life on the quaint islet of Lobos, where you may even get a chance to swim with dolphins. And you can get all this with Sunway, who are offering 5 nights at the 3* Oasis Dunas Apartments from €329pps.
Save up to €265 per person on unforgettable trip to Bali
Go off grid, but with all the comforts of a luxury holiday, in serene Bali with Tropical Sky. Just minutes from a stunning lagoon, accommodation at the Pavilions Bali is in thatched-roof villas designed to reflect traditional Balinese compound architecture.
And the luxury doesn't stop there, as a butler service ensures you're waited on, with fresh breakfast in your villa each morning, deep tubs, rainforest showers and a foot bath and massage upon arrival. At night, sample the flavours of authentic Balinese cuisine in the Jahe Restaurant.
Get the best of both worlds in bustling Singapore and relaxing Langkwai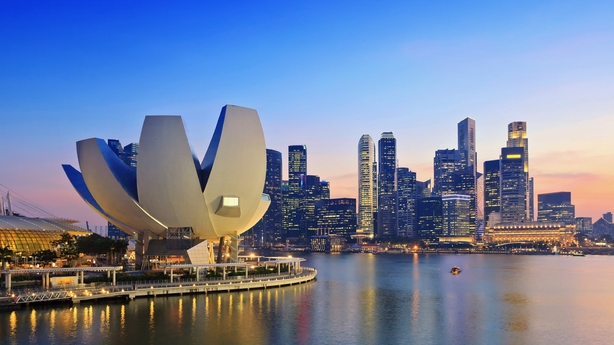 Finding the balance between a jet-setting trip and a soothing break away is tough while on holiday, with many of us coming home needing another trip. If you're looking for the best of both worlds, look no further than Tropical Sky's Singapore & Langkwai tour, where you'll spend three nights in ultra-modern Singapore city and seven nights kicking back on Langkwai island.
Explore the dynamic city from the comfort of the boutique Naumi hotel, taking in the iconic skyline, before heading to The Andaman Resort where you'll find your bliss pure bliss in a unique bay setting in the heart of the rainforest.