Slow adventure tourism is an increasingly popular concept which replaces the 'pack-everything-in' holiday that leaves you exhausted by the end, with a slower more immersive experience that allows you to engage more fully and learn about the local environment, food and wildlife while taking part in an activity.
Over the past four years, Leitrim Tourism has been working with local tourism companies to develop slow adventures based on the Shannon Blueway, work that came to fruition at the recent Holiday World exhibition at the RDS in Dublin, where they showcased a VR experience that allowed attendees to immerse themselves in walking, cycling, canoeing and SUP-ing adventures in the county.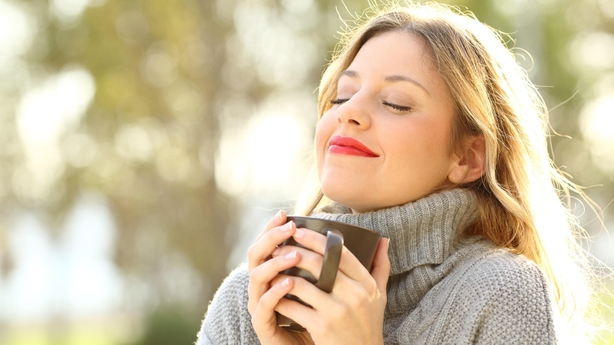 These are just some of the holiday activities that fall under the banner of 'Slow Adventure' to appeal to visitors who prefer life in the slow lane.
Leitrim's Slow Adventures include a range of overnight breaks and day trips with experiences including guided tours where visitors get local information on the flora and fauna, stories, folklore, myths and legends.
Overnight packages include accommodation close to nature such as glamping, shepherds' huts, eco and log cabins, while slow food is also an important part of the experience, using local ingredients from local producers. Here are some of the packages to help you slow right down this spring:
Step Back in Time
Arrive at The Old Rectory B&B, where your Slow Adventure guide will meet you for a guided historical walking tour of Fenagh's neolithic monuments, monastic site and local landmarks associated with the county's heritage.
The next day, prepare breakfast from your welcome basket of local produce, before Way to Go Adventures will take you by water through the area, relating stories of local history, heritage and nature.
If the weather isn't suited to water activities, go on a guided cycle ending at the Fenagh Heritage Centre. There, you can 'meet the maker' and practice some local craft.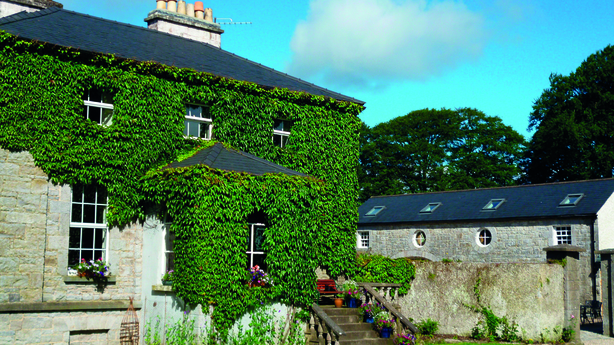 Bushcraft in the wilds of Lough Allen
Enjoy a cycle from Leitrim Village to the Lough Allen Adventure Centre. Then it's off into the wild landscapes around Lough Allen. Next up, Leitrim Landscapes Walks will be your guide as you forage and forest bathe in places you're unlikely to find by yourself.
An outdoor picnic lunch at the end of your walk is by Edergole Kitchen, made using some of the wild foods you saw during the foraging walk. Following a hearty lunch, you can make the return trip to Drumshanbo by bicycle.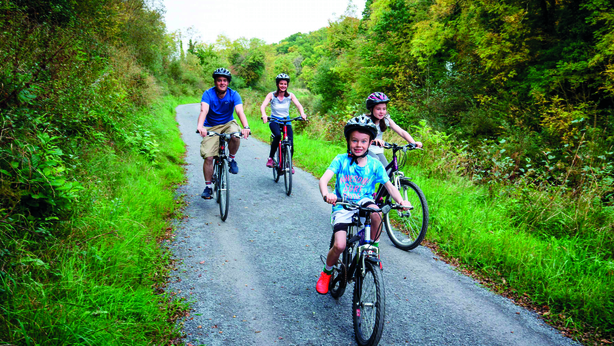 Total relaxation
Ard Nahoo is an award-winning eco-cabin hideaway with locally produced organic food.
Upon arrival, experience complete relaxation in tranquil surroundings, before dinner provided by Edergole Kitchen, a family-run, vegan catering company based in Dromahair.
The following day, make breakfast using locally produced organic food from your welcome basket. There are guided walks with a local historian who will relate the stories of local sites and Ard Nahoo.
Graham from Adventure Gently will guide you along the River Bonet by canoe (weather permitting). Dinner will be provided that night at the Edergole Kitchen Supper Club.
On day three, take some time out for yoga practice with a top-class yoga teacher – suitable for all fitness levels.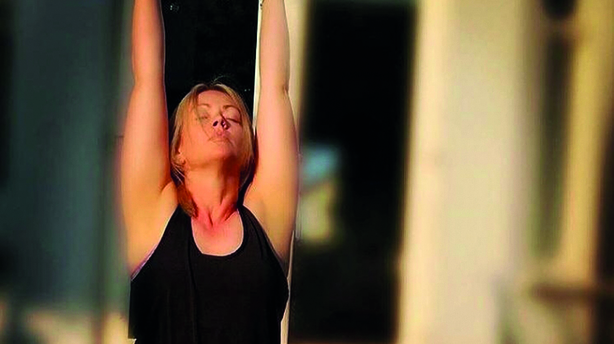 For lots more ways to take it easy in Co Leitrim, see slowadventure.ie
Family adventures in Sligo
Sligo Tourism is inviting families to head for the Northwest this spring for a shared adventure.
With activities like horse riding in Mullaghmore, surfing in Strandhill, meeting birds of prey in Ballymote, guided hikes, beach walks, stand-up paddling tours and award-winning food spots, County Sligo is the perfect family holiday destination this spring.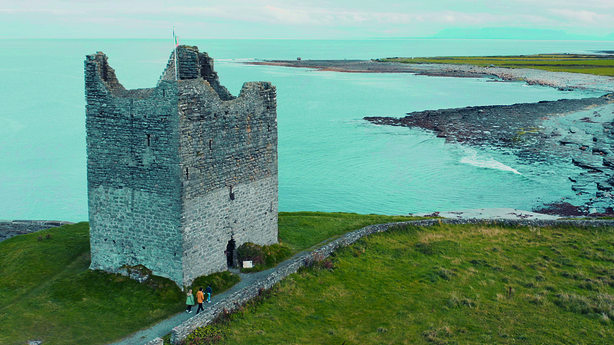 Strandhill is currently enjoying its status as the EDEN best destination for health and well-being in Ireland and because it is a great spot for a stay-cation, you can also reduce your family's carbon here. Its' the place for family-friendly adventures surf lessons, a forest trek in Union Wood, exploring a coastal castle in Easkey and visits to the Eagles Flying Centre at Ballymote.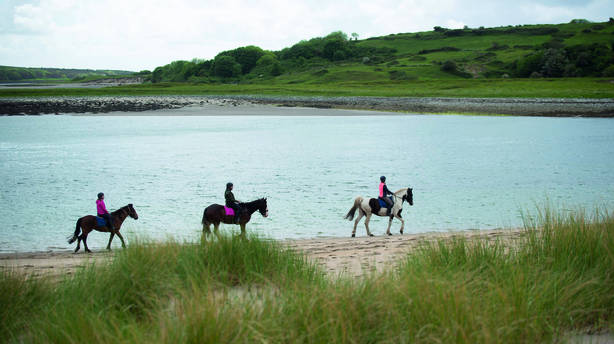 The county has a broad range of accommodation offerings including family rooms in hotels, self-catering houses and B&Bs, as well as country houses for short breaks or week-long escapes. sligotourism.ie