There's a gentle stretch in the evenings and the mornings are a touch brighter, making us long even more for summer days and sunny trips away. If you're hankering for a holiday, there's no better time to do a bit of window shopping and booking your time in the sun.
We've rounded up the best offers and new deals out there, from the most romantic wedding packages for 2020, to a sweeping tour of Australia. Read on now for some inspiration!
Getting married? Check out the best wedding packages for 2020
Getting married should be the most romantic day of your life, with flowers, music and the perfect setting for your epic love story to play out on. Many couples choose to wed abroad, and if you're thinking of the same Couples Resorts has some incredible offers available now.
Have an intimate wedding on a tropical resort with exotic food and drink and a couples massage, say "I do" as the sun sets behind you and 20 of your loved ones, or book a private island for a truly unforgettable wedding.
A Japanese company is to open revolutionary "digital hotels"
Japan has long lead the way in digital innovation. Now, the country that gave us the Playstation, CD players and the camera phone is launching a new invention: the digital hotel.
Japanese real-estate developer Global Agents has announced the February 2020 opening of their new hotel brand, /slash, which seeks to revolutionize the traditional hotel business in Japan offering what could be the next generation of digital hotels. The first branch will open a five-minute walk from Kawasaki Station.
Chase whales and wineglasses in South Africa
South Africa is a true treasure trove of a country, as renowned for its food and wine as it is for its splendid wildlife. Combine both of these with the Whales and Winelands Tour from Hayes & Jarvis and make your African adventure one to remember.
The six-night tour will take you from bustling Cape Town to heavenly Hermanus, taking in whale watching in open waters, a trip to the scenic Cape Point, a jaunt around Kirstenbosch Botanical Gardens and exploring Table Mountain.
Delve into the untouched beauty of British Columbia
If it's untouched beauty and space to unwind that you're looking for, look no further than British Columbia, a nature-lover's haven nestled between Rocky Mountains and the Pacific Ocean. With everything from thriving dynamic cities, glorious national parks and great swaths of wilderness to explore, British Columbia has something for everyone.
American Holidays has a range of offers available now, including multi-city trips to Vancouver, Victoria and Seattle, a grand tour through the best of the country and a self-driven journey through the great parks of British Columbia.
Iceland hotel offers free night stay to women who propose on Leap Day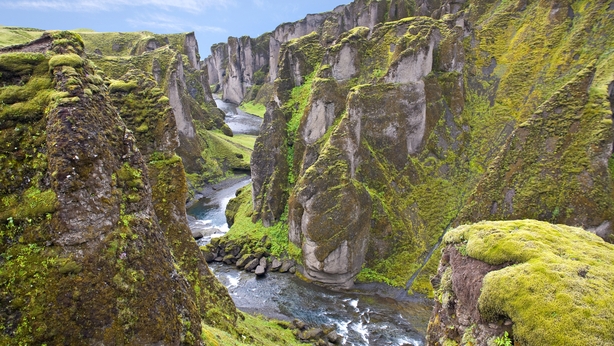 If you hadn't realised by now, this year is a Leap Year, meaning any woman with a fondness for tradition can propose to her partner on the 29th February. The ancient Irish practice has been observed for years, and while many women feel comfortable proposing to their partners regardless of tradition, it's still a romantic time of the year.
The Hotel Ranga certainly agrees, as the Iceland hotel is offering women who propose on the day a free one-night stay. The charming hotel is just over an hour outside Reykjavik and far away from the light pollution of the city, making it the ideal spot to gaze at stars and watch the Northern Lights together.
Go on safari in the US with new luxury tours
Experience the United States in a new way with American Sky's new safari-inspired tours, taking in the natural beauty of spots like the Grand Canyon, Yellowstone, the Great Smoky Mountains and Mount Rushmore and Zion.
Even better, with Under Canvas' luxury safari-style tents, you won't be missing your creature comforts as the premium tents include optional en suite bathrooms with solar-powered showers, king size beds, housekeeping and wood-burning stoves. On site, you'll be well-cared for with café-style dining, nightly s'mores by the fire and camp activities.
Irish Ferries signs agreement with Hogia Ferry Systems
After what they say was "years of meetings, site visits, demonstrations and the resulting procurement process", Irish Ferries has signed a new agreement with Hogia Ferry Systems.
"The new system will give us more flexibility, improve holiday packaging, automate our port operations and we will no doubt see improvements for both our customers and staff", said Andrew Sheen, managing director of the ferries division at Irish Ferries.
Save up to €1,650 on luxury trips to Australia, Thailand and St Lucia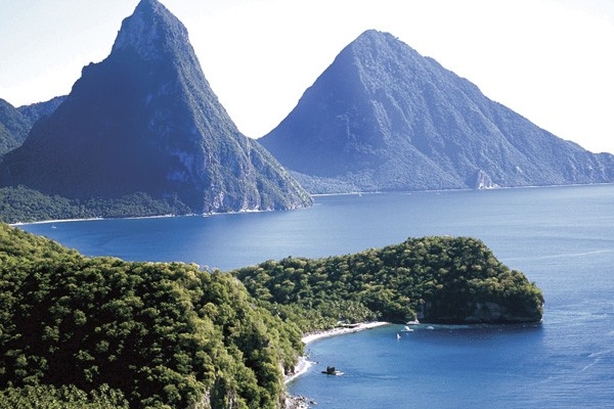 If you're in the market for a blow-out holiday this year, look no further than Tropical Sky and their range of premium getaways to the dreamiest locations around the world. Even better, you can save €1,650 on these opulent trips, so no time like the present.
Whether it's a tranquil beach retreat in Phuket, Thailand, a romantic getaway to the pearly sands of St Lucia or a once-in-a-lifetime 12-night tour through Australia, taking in rainforest walks, exquisite food and drink and sunsets over Uluru, they have the trip for you.