With more travelers taking the time to save their pennies for showstopping trips, it's no wonder that ever more impressive sights and destinations are opening up. Louis Vuitton's flagship café and restaurant in Japan is just one of them, and we've rounded up the best of travel this week here.
From an immersive grand tour of India to the most romantic spots to pop the question in Ireland this leap year, we have you covered, whether you're looking to splurge, save or staycation a while at home.
Make February your feel-good month at Killashee Spa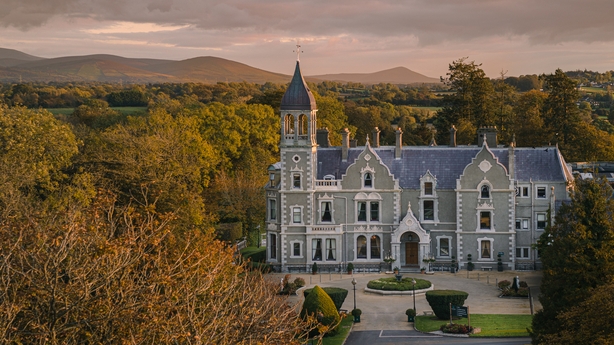 Short as it is, February can still be a slog to get through. With this in mind, it's the perfect time to treat yourself to a midweek getaway at one of Ireland's most luxurious spas, Killashee in Co. Kildare. Just 40 minutes' drive from Dublin, it's a bit of opulence on your doorstep.
Choose from three packages all costing €75, with access to the stunning hydrotherapy spa with steam room and lifestyle showers. You can also indulge in premium treatments such as a Warm Bamboo Massage, Hot Stone Massage and customised pre-natal massages for mums-to-be.
Taste la dolce vita on an Italian ski trip
Italy may not be the first place you think of when you imagine a ski holiday, but the mountainous countryside is the perfect setting for some snowy fun, with the added bonus of being the land of saucy pasta and decadent pastries.
The Italian Alps are one of the most beautiful places in the world, with incredible ski resorts dotted along them. Choose from some of Crystal Ski's best offers, and nourish your body with endless amounts of gelato and coffee.
Discover the "Spirit of India" on this spellbinding tour
A true melting pot of cultures, with diverse communities and rich history stretching back thousands of years, India is a spellbinding place to visit, but finding your way alone as a newcomer could be overwhelming. Hayes & Jarvis have taken the guesswork out of it by curating their "Spice of India" tour.
Watch the sunset creep behind the Taj Mahal, sail down the revered River Ganges and roam through the ancient palaces of Jaipur and Aga, all the while feasting on the renowned cuisine across the regions.
Want to pop the question this leap year? Here's where to do it
If you're the old-fashioned sort, or just really want to make a romantic statement, this leap year could be the perfect time to pop the question to your loved one. The ancient Irish tradition is still observed by many, and Wild Rover Tours have designed a jaunt through the countryside that takes you to all the best proposal spots.
From the dramatic crags and crannies of UNESCO World Heritage Site Giant's Causeway in Antrim, to the romantic sweeping vistas of Glendalough, you'll be spoilt for choice when it comes to dropping to one knee.
Luxury spa Eden One opens as part of Dublin's most expensive gym
The most expensive gym has officially opened in Dublin, with an equally lavish spa attached and open to visitors. As part of the in-house gym included in Number One Ballsbridge - Dublin's most sought after address at the moment - Eden One has set an unparalleled standard for day spas in Ireland.
The spa features everything from an infinity-edge swimming pool bordered by "a ribbon of fire" and thermal salt room, to heated marble loungers and a multi-tiered panoramic sauna.
World's first Louis Vuitton restaurant and café open in Japan
If you thought Louis Vuitton was done splashing the cash after unveiling its tennis-ball-sized diamond in Paris last month, think again. The company has outdone itself by opening its first-ever restaurant and café in Japan, as part of its glamorous new flagship store.
Le Cafe V, the swanky café, is located on the top floor of Maison Osaka Midosuji, the dramatic new Louis Vuitton building. The space features a modern bar outfitted in curved and polished pale wood and an iridescent light fixture hanging from the ceiling.
In stark contrast, Sugalabo V - the opulent restaurant - is finished in dark tones, shiny metallics and an open kitchen.