Manchán Magan didn't just love flying, he adored it. Not so much the time spent in the sky, but the unparalleled experiences it afforded him, enriching him as a person and forming an integral part of his career as a documentary maker and travel writer.
"It's been the most important thing in my life. I would not be who I was today had I not had the opportunity to live in these places."
In a recent article in the Irish Times, Manchán declared that he was giving almost all air travel, due to the impact frequent flying has on the environment, according to climate scientists. He explained to Ray D'Arcy today what his future looks like as a travel journalist and why he still doesn't have all the answers about how other people should ration their air travel. Listen back above.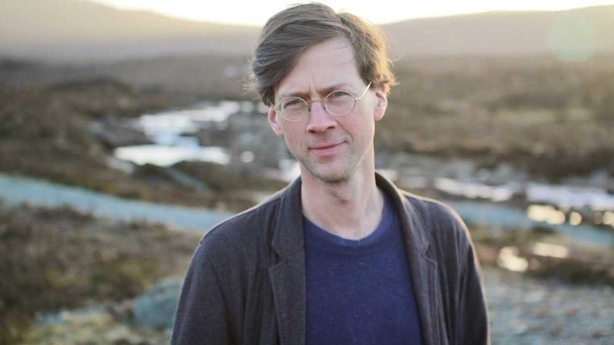 After spending 30 years hopping on and off planes for work and pleasure, Manchán says he worried that his future self would have some serious regrets if he didn't stop now:
"I had to think long and hard. First, from a passion, this has been my life's passion, am I going to end that? And I thought, 'I can't see another way'. But then am I going to stop making my living from it, am I going to start earning the money from the radio, from the articles, and the TV? And I just thought, the alternative will be that shame, that guilt, I couldn't live with that, I'm going to have to stop that."
Once the decision was made, Manchán has started to see it as an opportunity to do things differently:
"I thought, 'I can switch it. I I can just maintain travel writing but just talk about trains', because we are going to make this shift to other ways of travel. And it excited me then when I started thinking, actually, I wouldn't mind exploring Europe by train and seeing how far I could get."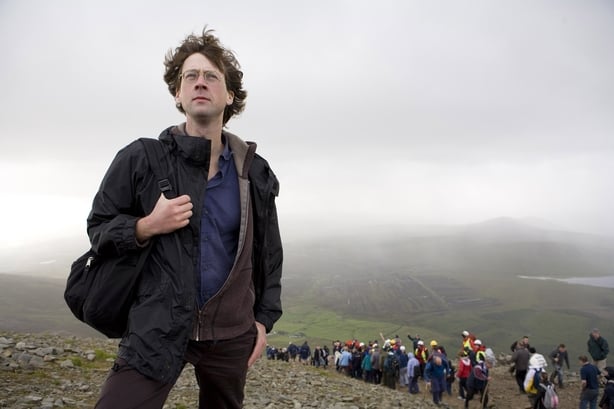 Being an island nation, boats are going to have to come into the equation somewhere, and Manchán says things have improved in that department:
"They now have stabilisers. So it was a gale-force wind when I was crossing the Irish channel: you didn't notice it. […] My memory of those ferries in the late 80's and early 90's was just vomit all over the metal floor and just nastiness. That's all gone now because the boats are stable."
The texts from listeners flooded in, some full of praise for Manchán, others accusing him of hypocrisy. He took them all in good spirits, having already accused himself of being a hypocrite several times over. One texter put the case that what's seldom is wonderful and Manchán was happy to run with that one:
"That's nice, yeah. An rud is annamh is iontach!"
You can hear more about the data on the environmental impact of flying, the joys of high-speed European trains, talk of a land bridge or a tunnel between Ireland and the UK and much more on Manchán's full interview with Ray D'Arcy here.