With January coming to a close and a gentle stretch in the evening reminding us of summer, many of us will already be planning our holidays. Booking in advance is one of the best ways to save some money, and with many companies offering deals there's no better time to book than now.
Read on for all the tips, deals and updates from the travel world, including a video game-inspired hotel and a bucket list-worthy trip through Alaska.
Experience the wild beauty of Alaska on this bucket list tour
If you're looking for a change of scenery from the typical sandy beaches and sunny shopping streets, look no further than Alaska. The stunning state is renowned for its unspoiled natural beauty, breathtaking scenery and unique sights, with everything from glaciers and rainforests to small towns and remote villages to explore.
A cruise is just one way to take in everything Alaska has to offer, especially as the state boasts a longer coastline than all other states' coastlines combined. To make it even more memorable, combine your cruise with a stay in Seattle, Vancouver or Whistler.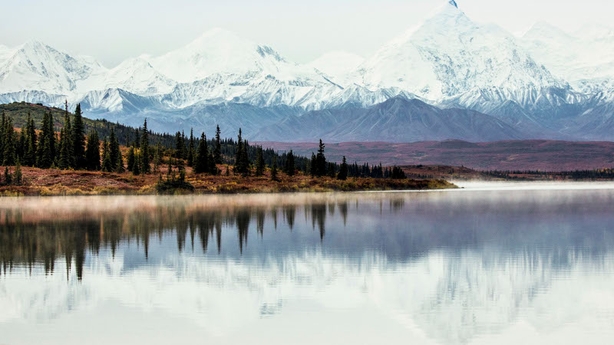 What to know about the Coronavirus if you're traveling
Coronavirus, the viral disease that was first discovered in Wuhan City in China, has been causing significant international concern. While little is known about how to treat it at the moment, there are plenty of precautions you can take if you're traveling in the next while.
Many organisations and governments are advising against visiting the Wuhan area in China, as well as all non-essential travel to China. You can keep track of the virus by consulting the Centres for Disease Control and Prevention, or read the tips at the link above.
Cling onto that festive feeling with a ski trip to France
If you're not ready to surrender the cosy knits and hot drinks, Crystal Ski have the deals for you. Whether you're a ski novice or a piste pro, they have just the trip to keep you ticking on through the end of winter.
France is particularly praised for its ski options, with world-famous ski slopes, range of resorts, lift-linked mountain ranges and, of course, delicious food. But if France doesn't take your fancy, you can choose from spots in Andorra, Italy and Austria too.
Video game-themed hotels are coming to the US
Themed hotels are quickly becoming the norm, with a destination opening for any and every interest out there. Now, much like they revolutionised the gaming world, Atari are pushing the boundaries of what a hotel can be by opening a slew of video game-inspired hotels in the US.
Promising to "level up" hotel experiences with the latest in virtual reality, immersive games and venues for e-sports events, the Atari hotels are sure to be popular with tech and game lovers alike.
Fotografiska, London's largest permanent photography gallery will open late 2020
Finding new and interesting things to do in London isn't difficult, but when it comes to museums it can all feel a little samey-samey. That's why the opening of the city's largest permanent photography gallery in late 2020 is one to mark in your travel diaries.
Fotografiska, a series of innovative and boundary-pushing photography museums, is already a well-known name in art circles and it's sure to bring even more vitality to London when it opens. Promising an "avant-garde restaurant", buzzing bar, photography academy, talks, screenings and, of course, the spellbinding exhibitions, it's sure to be a destination in no time.
Gulliver's Travels-inspired theme park coming to the UK
Theme parks are usually full of little people, with packs of kids wreaking havoc on their parents, but the UK's newest theme park looks set to give that a whole new meaning.
A 250-acre site between Sheffield and Rotherham will soon be home to the fourth family-friendly Gulliver's theme park, loosely based on the 1726 novel by Jonathan Swift. So whether you're a literature lover or just someone with a love of fantasy, this is worth checking out.
Planning an adventure in 2020? Follow these tips
Are you gearing up for a trek across Kenya, a tour through the Peruvian forest or a foodie trip through Mexico? If so, be sure to bring these travel tips and guidelines with you to ensure you stay safe and healthy.