These are the wondrous water features that have hauled in the most hashtags on Instagram (according to showerstoyou.co.uk), from an ex-volcano in Oregon, USA to a glassy lagoon in Hangzhou, China…
1. Lake District, UK
Rainy old England doesn't often scoop prizes for nature tourism, but the globe's 'grammers are flocking to the Lake District in their millions. OK, so it's not technically one body of water, but its total area is still but a fraction of some of the behemoths further down this list.
2. Lake Tahoe, US
The largest alpine lake in North America, Lake Tahoe edged out several big hitters to land a surprise second place, perhaps in part thanks to its proximity to several ski resorts. Lake lovers abound in the land of the free, and half the top 10 are at least partly on American soil.
3. Lake Michigan, US
One of the five aptly-named Great Lakes, Lake Michigan stretches from the docks of Chicago almost to the Canadian border. Note that the state got its name from the lake, rather than the other way around.
4. Lake Como, Italy
One of the most 'gram-friendly beauty spots on Earth – and we're not just talking about lakes – Lake Como is one of only a few places that is genuinely as pretty as its postcards. It would be a travesty were Lake Como not on this list.
5. Dead Sea, Israel/Jordan/Palestine
Yes, it's a lake – before you send us angry letters – although the Dead Sea is almost unique, both in the world and on this list. Notorious for its high salt content, things float in the Dead Sea, including people, and it's thought ancient Judean rulers used it as perhaps the world's first-ever health spa. At 306 m deep, it is the deepest hypersaline lake in the world.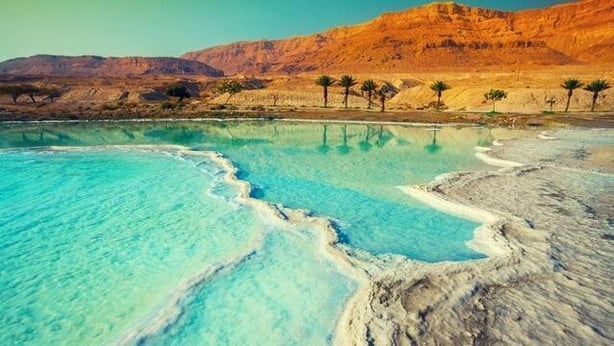 6. Lake Erie, US/Canada
The baby of the Great Lakes (which still makes it the 11th largest in the world – in terms of surface area), Lake Erie draws plenty of pics with a host of pleasure cruises, water sports centres, and shoreline public parks. To traverse the lake is to cross a national boundary, with Ohio and Pennsylvania on the south side, and the Canadian province of Ontario to the north.
7. Lake Superior, US/Canada
The greatest Great Lake (at least in size), Lake Superior sports the largest surface area of any freshwater lake the world over, and makes this list partly because there's so very much of it to photograph. Pity Lake Huron and Lake Ontario – the only two Great Lakes not to crack the top 10.
8. West Lake, China
Finally breaking the Europe-North America duopoly, West Lake in China is awash with temples, islands and pagodas. For generations, the lake has inspired Chinese poets, painters, and garden designers – now it's doing the same for influencers.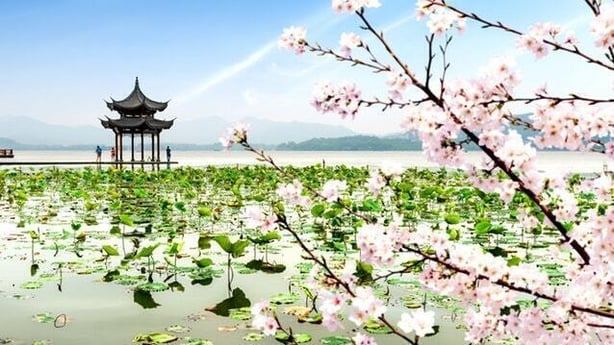 9. Loch Ness, UK
A lot prettier than the mythical monster that gives the lake its fame, Loch Ness dishes up ruined castles, highland hikes, and stunning panoramas of cerulean blue. Nessie-hunters may go home empty-handed; budding photographers will not.
10. Crater Lake, US
We'll give you three guesses at where Crater Lake got its name. Yep, got it in one. The deepest lake in the US, this Oregon landmark fills a millennia-old collapsed volcano, and is nearly as popular with geologists as it is with Instagram users.