New York can be a big, daunting city especially if you bring the kids along. But there is plenty for them to do and see and plenty of the main attractions are kid-friendly.
We traveled to the Big Apple over the Christmas break. Christmas at home is lovely, Christmas somewhere new and exciting puts a whole new spin on the season.
Digital Dad, certainly, is an advocate for heading abroad for Christmas and we packed up our family of 2 girls - one 2 years old and one 6 years old - just before Santa had time to take flight from the North Pole.
We were in New York from December 20th - December 31st. It was a long stint but we were glad of the time to get used to the jet lag and to chill-out when preparations for the New Year took over the city.
We (I mean my wife) did lots of planning because with two kids we needed to prepare for food stops, toilet stops, and the general mayhem.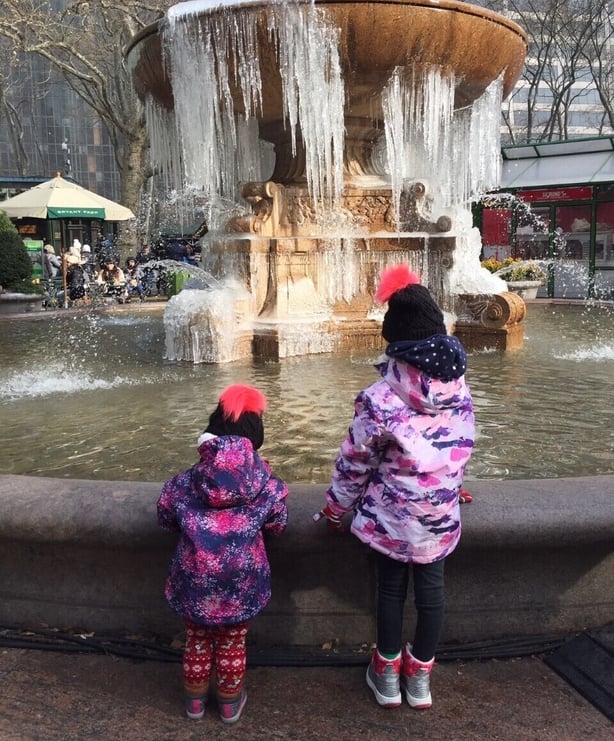 Quickly we realised that a smart option would be to get an attractions pass which would allow us flexibility and still get us into lots of the main NYC attractions.
After some research, we liked the look of the options on CityGo and the New York Pass looked like a good fit. It is all on their app, which is so handy and everywhere in NYC they recognised the pass.
With the pass you get free admission to over 100 attractions including the Empire State Building, 9/11 Museum and Top of the Rock. Passes are available for one, two, three, five, seven or ten days. Every Pass includes a one day Hop-On-Hop-Off Bus tour.
The most attractive aspect for us was beyond the usual attractions the pass allowed us to do ice-skating in Byrant Park, the colour factory and trolls experience. The pass was invaluable during the first 7 days of our stay, but as we ticked closer to New Year's Eve and New York became very busy, the queues for people with activity passes like this one were very big. Just something to remember when planning your NYC trip.
Here's a run-down of what we did with the kids on the CityGo pass.
Dubbed 'The most Instagrammable place on earth' the Color Factory is an exhibit your kids will love. It is a massive 20,000 square feet in size and uses a multitude of colors for discovery and play.
In the heart of Times Square we found two places that the kids loved and they were both included on the pass. Both our girls loved Madame Tussauds and Dave and Buster's. There was lots of walking involved in the Madame Tussauds visit, while Dave and Buster's is lots of fun, if very loud.
We really wanted to bring the girls to the Statue of Liberty but we went after Christmas Day - when the queues were massive. So instead of waiting 3 hours in line with a 2-year-old we went further down the river and hopped on the Hop-On Hop-Off Water Tax. With the activity pass, you get an All Day Access Pass and we were able to sail right up to the statue in comfort. A great experience for all.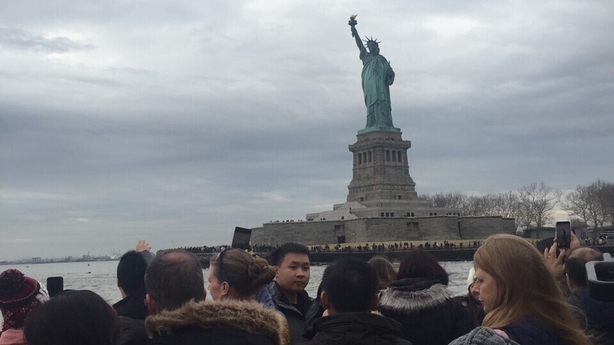 Top tip: While at the Statue of Liberty you should bring the kids to the SeaGlass Carousel. It is 5 dollars a spin, but well worth it - for all ages.
As mentioned our nearly six-year-old loved ice skating at Byrant Park. We went a few times during our stay and it was a really festive, fun experience.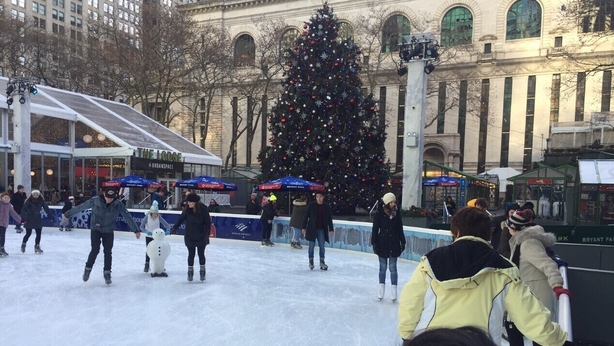 We also did some of the more 'regular' tourist spots with the kids - Empire State Building* (on Christmas Day!), Top of the Rock, Intrepid Sea, Air & Space Museum and the American Museum of Natural History.
*It is worth mentioning that we had some hassle with our pram at the Empire State, but it was resolved in the end.
Top Tip: If you are in NYC for Christmas, the Macy's Santa is well worth it. A long wait - about 2 hours in total - but it is well organised.
There are other kid-friendly activities that just weren't open when we there but are on the pass as well -
Your children may never forgive you if your family trip to New York doesn't involve a stop at the Victorian Gardens. Deno's Wonder Wheel and Luna ParkConey Island, when you visit New York City's Coney Island, is also worth a stop.
The Details:
NYC New York pass prices start from $127 for adults and $94 for kids ages 4–12.
More details on New York Pass site
We were gifted the New York Pass to try while we were in the city.