A new year means new travel opportunities, with new flight routes opening up across the world and making visiting new spots even easier. If the January blues have set in, nothing cures it quicker than a bit of a browse through travel deal, and we have the best ones rounded up here!
So whether you're planning your summer holiday already, need a late winter getaway or just want to window shop, read on for the latest tips, news and deals in the travel world.
Sweden's spectacular new floating spa hotel opens this week
We need your consent to load this Instagram contentWe use Instagram to manage extra content that can set cookies on your device and collect data about your activity. Please review their details and accept them to load the content.Manage Preferences
From the moment the world saw its concept drawings, Arctic Bath - a boutique hotel and wellness retreat in Sweden - has captured the imagination. The unique hotel is a floating sauna, designed to look like a traditional timber fort that waves on the bracing waters of Lapland.
The hotel finally opens this week, inviting guests to immerse themselves in the elements through their boutique spa, while also leaving a minimal environmental footprint.
Get €100 off 100's of March Holidays
If you've been planning a ski holiday for the new year, now is your time to book those flights. Crystal Ski has savings on hundreds of March holidays this year, so pick up the skis, pop on your goggles and start picturing yourself curled up in a chalet of your own.
Choose from resorts across Andorra, Austria, France and Italy, there's a holiday for everyone.
Luxury Singapore hotel Raffles unveils expansive new spa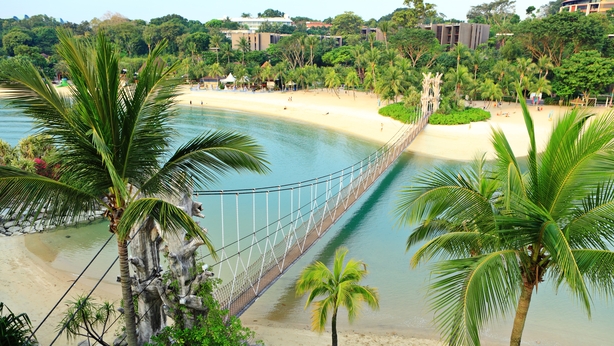 Already a celebrated destination hotel across the world, Raffles Hotel in Singapore has unveiled their new spa, promising to make the hotel even more of a coveted spot. The brand-new spa has been carefully designed by famed New York interior firm, Champalimaud, and boasts seven treatment suites including a private couples suite.
Designed as a "holistic sanctuary", the spa will even include a private area that will cater to special events.
A cheese-themed hotel is opening in London
Themed hotels are popping up more and more, but we're particularly excited about London's new foodie hot-spot: a cheese-inspired hotel.
In homage to their Fromage-filled menu - the Cheese Suite London is opening the world's first cheese-themed hotel! The hotel will feature cheese-inspired furniture, such as a Swiss cheese-shaped sofa, cheese-shaped lights and a lot of yellow. Even better, each stay comes with a free cheese delivery service.
Cheesy photos are a given on any holiday, so just imagine the potential here!
Have a green holiday on Gran Canaria's Sustainable Island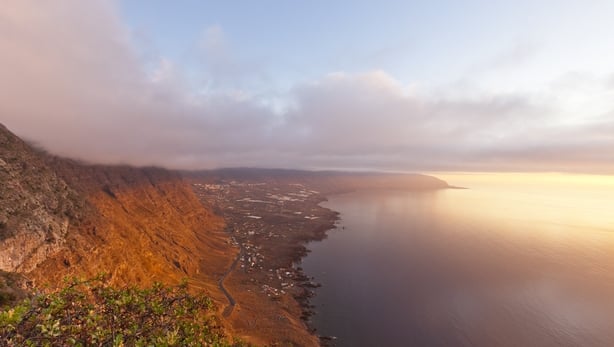 Green holidays are becoming more of a priority for travelers, especially those who favour long flights to distant places. With this in mind, many are off-setting the pollution of flights by choosing destinations that champion sustainability.
El Hierro, in the Canaries, aims to become the first island in the world that is 100% sustainable within four to eight years. Already, 60% of its energy needs comes from renewable sources, and for 24 days last summer, this percentage increased to 100. As well as this, the island is a mini paradise, with excellent diving off Mar de las Calmas, plenty of lush flora and fauna and enough sights to fill your calendar!
City hop and see more while saving €150 off certain holidays
City hopping is worth looking into for many reasons, not least for the opportunity it gives you to see more of the world for less! Whether it's cheaper flights from one spot, or the desire to explore more of the region you're in while you're there, Hayes & Jarvis have savings of up to €150 on certain twin and multi-centre holidays.
From 10 nights traveling from Doha to Sri Lanka, to an epic 14-day tour of South Africa and many more, scoop up your dream holiday now.
Explore the lives of Luxembourg's residents in 1905 through new app
We need your consent to load this Instagram contentWe use Instagram to manage extra content that can set cookies on your device and collect data about your activity. Please review their details and accept them to load the content.Manage Preferences
Getting a sense of the lives of others across the world is one of the most rewarding parts of travel, and now a new app takes this a step further, offering a glimpse into the lives of residents in Luxembourg in 1905.
Dr. Peter Gilles of the University of Luxembourg has created an app that lets you explore around 10,000 addresses in Luxembourg City in the year 1905.
Legoland to open thrilling Dino Coaster ride this Spring
Lego continues to evolve and, ahem, build up their empire with a new addition to their thrilling Legoland: the DUPLO Dino Coaster! The exciting attraction will be aimed at children aged 2-5 years old who have never been on a rollercoaster before, making it the perfect starting point for any particularly adventurous kids.
The ride will open this Spring and is sure to have your kids roaring with laughter.
Punta Cana is getting a new casino resort
Serenade Caribbean Hotels has just announced plans to open a 603-room all-inclusive casino resort on Punta Cana's Playa Cabeza de Toro, with a targeted opening date in June 2020.