The magnificent Belvoir Castle, the seat of the Duke and Duchess of Rutland, is opening on Airbnb for three nights only, and one them is New Year's Eve.
As guests of the Duchess, three lucky couples will spend the night ensconced in one of the UK's grandest country seats in Nottinghamshire- an elevated fortress studded with priceless works of art.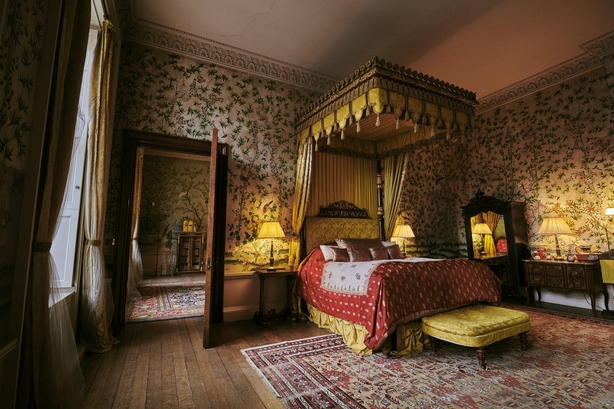 You'll find your chambers in the aptly named King's Suite, purpose-built so that visiting royalty could sleep surrounded by their customary opulence. Expect your experience to match, as the room has never before been slept in by members of the public, and is still decked out with historic trappings of luxury.
A stand-in for Windsor Castle in The Crown, the gardens and shrubbery featured prominently in season three, while the interiors provide eagle-eyed visitors with ample opportunity for scene-spotting. For maximum screen time we recommend the Elizabeth Saloon (named after the fifth Duke's wife, not the Queen), the Regent's Gallery and the library.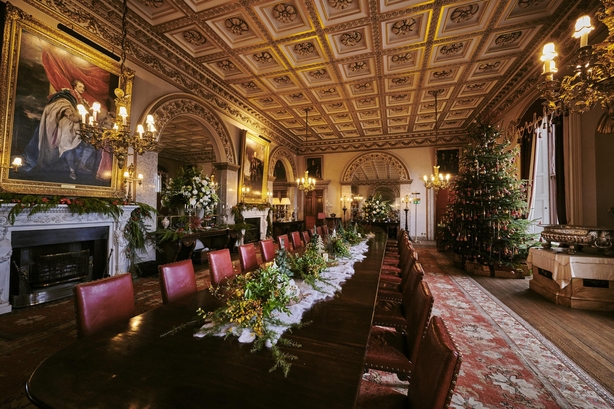 Before welcoming Olivia Colman and co, the castle hosted Queen Victoria not once but twice – in the Emily Blunt biopic The Young Victoria, and the Dame Judi Dench docu-drama Victoria & Abdul.
Even before these royal exploits, Belvoir was a veteran of the silver screen. The castle doubled as the Pope's summer residence in The Da Vinci Code, featured heavily in Kate Beckinsale flick The Golden Bowl, and hosted Sir Alec Guinness for his 1980 hit, Little Lord Fauntleroy.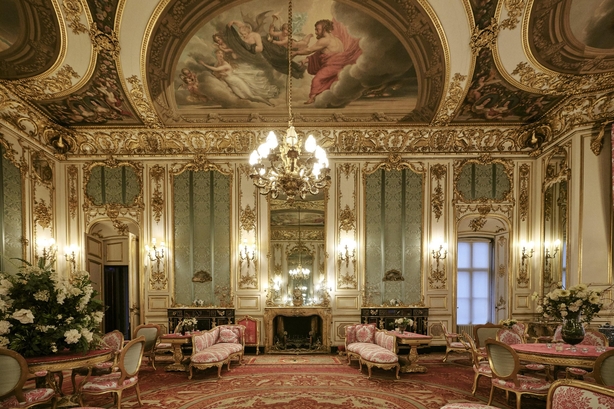 Once you're done tracing the steps of the stars, you'll be served a traditional afternoon tea in the grounds, and treated to a ludicrously lavish dinner in the gold-coated state dining room, before rounding off your evening with a drinks reception.
"The King's Suite is a truly unique space with a fascinating history," says the Duchess of Rutland, "so I am very excited to share it with guests for the first time on Airbnb. Whether you're drawn to the incredible Regency architecture, want to experience the lavish royal lifestyle, or simply follow in the footsteps of your favourite stars, a stay at Belvoir is sure to provide a memorable experience".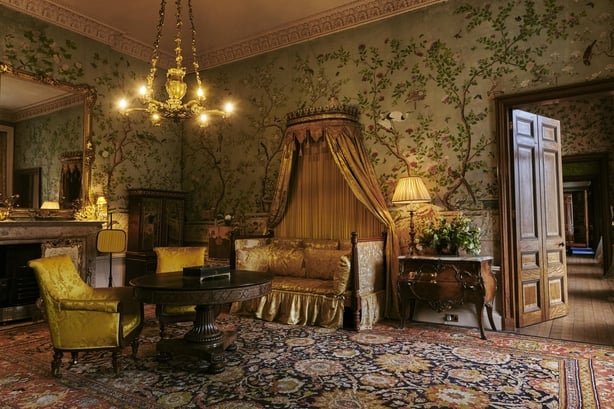 The suite is available on Airbnb for December 31, January 11, and January 25, at £300 per night, and all proceeds will be donated to Rainbows Hospice for Children and Young People.
Bookings open on December 20, at 1pm GMT.